Are you making plans to get together with friends or family this week? There are a lot of arts and cultural happenings going on in our area. If your plans don't involve taking your picture in front of a 55-foot cowboy with size 96 boots then check out the Art&Seek calendar. With more than 1,000 events listed, you're sure to find something to please everyone in your group.
Wednesday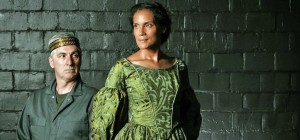 Margaret of Anjoy went from prisoner of war to commander of armies. Her story so captivated Shakespeare he included her in several of his plays. Those works have been adapted to highlight Anjoy's story. See the adaptation, "She-Wolf," at Amphibian Stage Productions in Fort Worth.
The Basement Lounge in Fort Worth features aluminum and copper sculptures by artist David Mikitka. The exhibition is the latest in a series highlighting members of the Fort Worth Art Collective.
Theater students at Texas Woman's University take one of Shakespeare's greatest tragedies, "Macbeth." It opens tonight at the Redbud Theater Complex on the Denton campus.
Thursday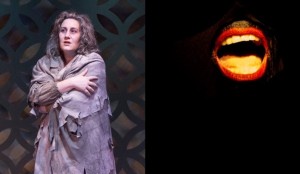 Wingspan Theatre Company presents two one-act plays by the dark and absurdist playwright Samuel Beckett. You only have until the weekend to see "Footfalls" and "Not I" at the Bathhouse Cultural Center in Dallas.
The Lone Star Storytelling Festival opens tonight with a focus on funny tales. The storytellers include professionals Lyn Ford and Bill Harley and local students. You can catch the festival tonight and tomorrow at Frisco City Hall.
And kick back with a beverage and enjoy a little opera. Fort Worth Opera opens a new season of Opera Shots, which brings opera to area bars. Head to the indoor/outdoor venue Shipping & Receiving in Fort Worth for the program tonight.
Friday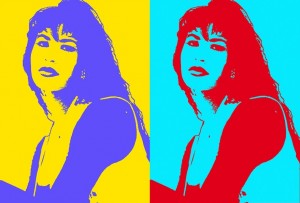 Selena fans can learn to paint an Andy Warhol pop-style portrait of the Queen of Tejano music. Make your way to Artes de la Rosa Cultural Center on the Northside of Fort Worth where the center's resident instructor will guide you through the process.
Jayne Atkinson from "House of Cards" and "Criminal Minds" portrays the legendary Texas governor Ann Richards in the Dallas Theater Center's production of "Ann." See the funny and warm tribute at the Kalita Humphreys Theater.
In Plano, there's double toil and trouble brewing. A former witch hunter and her young grandson must defeat the evil plans of an international group of witches in the play "The Witches." See it at the Art Centre Theatre.
Saturday/Sunday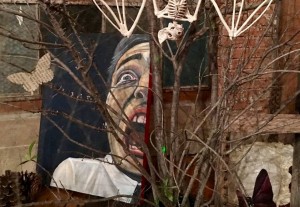 The Visual Arts League of Allen hosts its annual VALA-ween party Saturday night. Dress in your favorite costume and prepare for a ghoulish time at the historic Cotton Mill in McKinney. Local artists will show off their spookier works. There will be food and live entertainment too.
Was the murderer Professor Plum in the Billiard Room or Miss Scarlett in the Library? Find out Saturday when Arts Mission Oak Cliff presents "Clue!" an old-fashioned radio play that's based on the movie, that's based on the board game.
Also on Saturday, take a bike ride and learn about Fort Worth's jazz history. The tour starts at the Ella Mae Shamblee Branch of the Fort Worth Public Library, makes 11 stops and ends with a concert.
Black middle-class women in their 30s looking for love and dignity in the play "Single Black Female." See it on stage at Jubilee Theater through Oct 27.
Monday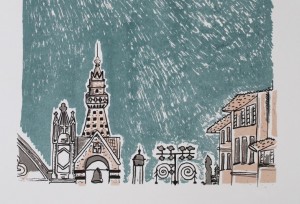 Tonight is the first in a series of classes exploring linocut printing at Art Room in Fort Worth. Students will learn a variety of techniques through demonstrations and hands-on art-making to produce their prints.
The Fort Worth Community Arts Center teams up with the Fort Worth Zoo for a mixed media art show called  "Through a Scope." The exhibition reflects on the delicate balance of ecosystems and the importance of all living things.
David Goode, the organist at Eton College in England, presents a recital at the Episcopal Church of the Transfiguration in Dallas.
Tuesday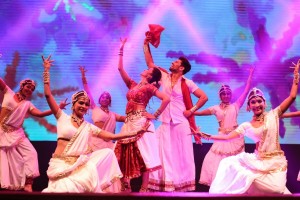 Taj Express brings a Bollywood movie musical to life on stage with the Oscar-winning music of A. R. Rahman. That's at the Cowan Fine and Performing Arts Center at UT-Tyler.
Camille Utterback's room-sized video installation changes with your movements. See it and other art that moves in the show "Set in Motion" at the Amon Carter Museum of American Art.
The Dallas Chamber Symphony launches its eighth season with a trio of works by French composers, including Saint-Saens' Second Piano Concerto. That's at the Moody Performance Hall.
For more on these and other events, explore the Art&Seek calendar.
To get the latest art news, event happenings, and ticket giveaway alerts delivered right to your inbox sign up for our weekly e-newsletter.