If you have resolved to get out and see more art in 2020 you're in luck! The Art&Seek calendar is chocked full of all sorts of art-related activities to help you keep that resolution. Here are just a few we've hand-picked to get you started.
Wednesday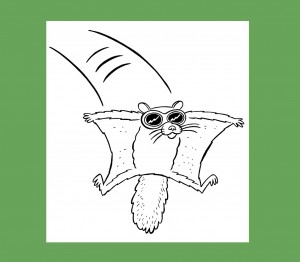 The Keller Public Arts Program presents "Texas Cartoonists Exposed! The Keller Cartooning Exhibit." The show features work from 11 artists, including David DeGrand who has contributed work to "SpongeBob Square Pants," "Garfield," "The Simpsons" and more. See it at Keller Town Hall through Feb. 19.
New York City-based comedian Chris Laker brings his stand up to Amphibian Stage Productions in Fort Worth tonight. Laker just made his television debut on "Jimmy Kimmel Live," and has a stand-up album called "Moments of Greatness."
The Dallas Museum of Art continues the show "speechless: different by design." The exhibition of multisensory, interactive, and immersive experiences explores the ways we connect to the world through our senses.
Thursday
In Fort Worth, "Looking In: Photography from the Outside" is on view at the Amon Carter Museum of American Art. The exhibition examines the way six different artists have photographed groups they are not part of and raises questions about perception, representation, and power.
91.7 KXT hosts the Black Pumas at Canton Hall in Deep Ellum. The Austin band released their first album in June and is nominated for a Grammy in the Best New Artist category
It'll be an interesting night in Cleburne as three guys cover 37 of Shakespeare's plays in less than two hours. See the fast-paced comedy "The Complete Works of William Shakespeare Abridged" on stage at the Plaza Theatre Company through Jan. 25.
Friday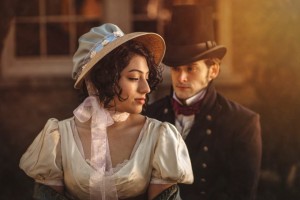 As part of its second Winter Season, Shakespeare Dallas brings the Jane Austen classic "Pride and Prejudice" to the stage at Moody Performance Hall. The production is guest directed by North Texas favorite Christine Vela.
The Theatre of North Texas in Southlake hosts a gallery opening for artists It's Pink not Purple and Jenny Tucker. It's Pink not Purple is a trio of artists who collaborate on separate works that form one piece of art when put together. And visual artist Jenny Tucker explores many forms of media and subject matter.
In Fort Worth, there's an opening reception for the group show "Cultura del Vaquero" at the Fort Worth Community Arts Center. The exhibition of Western-themed artwork takes up over 9,000 square feet of gallery space and is held in conjunction with the Fort Worth Stock Show and Rodeo.
Granbury Theatre Company will pay tribute to female recording artists of several genres and decades. See Decades of Divas tonight at the Granbury Opera House.
Saturday/Sunday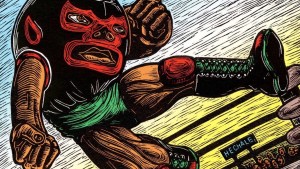 The Oak Cliff Cultural Center holds a free opening reception on Saturday for the Lucha Libre 2020 Art Exhibition. The exhibition, curated by Jose Vargas, explores the world of Mexican-style professional wrestling.
Also on Saturday, Honey Creek House Concerts presents Paper Moon Shiners in Celina on Saturday. The Austin band plays a mix of roots, ragtime, early jazz, blues, and folk music.
Denton Community Theatre presents "The Humans" by Stephen Karam at Campus Theatre. The Tony award-winning drama tells the story of a family as they gather for Thanksgiving in a run-down NY apartment.
Catch "Ripcord" at Theatre Arlington. The comedy follows two women who share a room together in a senior living facility, and spoiler alert, they do not get along.
Monday


"Season's Greetings" continues at the Irving Arts Center. The exhibit features real handmade Christmas and greeting cards that were sent to Monroe Wheeler, the Director of Exhibitions and publications at the Museum of Modern Art in New York from 1939 to 1967, from artists that he exhibited and published.
Today is the January edition of Half Price Books monthly Mixed Media Makeover upcycled crafting event. A design expert will provide a tutorial before you create this month's craft, an upcycled book picture frame. The event is ticketed and takes place at the flagship location on NW Highway in Dallas.
There is still time to experience a winter wonderland and ice skate OUTDOORS at the Coyote Drive-In in Fort Worth. Panther Island Ice closes next week.
Tuesday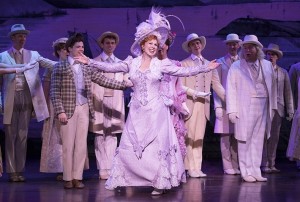 Tonight, put on your Sunday clothes because "Hello, Dolly!" opens at Bass Performance Hall in Fort Worth. The musical by the late Jerry Herman is the winner of four Tony Awards including Best Musical Revival.
The Dallas Museum of Art hosts the latest installment of Arts & Letters Live! This edition features New York Times best selling author, Erin Morgenstern. Her book, "The Night Circus," has sold over 3 million copies worldwide and is currently in development as both a feature film and a stage play. Morgenstern's new novel "The Starless Sea," follows a graduate student who travels into a secret underground world and discovers a mysterious book that contains a story from his own childhood.
In Denton, the couples exhibition Pas de Deux/Step of Two opens at the Patterson-Appleton Arts Center. The aim of the exhibition is to show how artists influence and support each other. Six couples have been invited to showcase their individual and collaborative works.
For more on these and other events, explore the Art&Seek calendar.
To get the latest art news, event happenings, and ticket giveaway alerts delivered right to your inbox sign up for our weekly e-newsletter.