If this week's temperatures are any indication, fall is taking its sweet time coming to North Texas. Thankfully, we don't have to wait for the fall art season because it's in full swing! In fact, there's so much going on this week it's hard to know what to choose. Lucky for you we've done all the hard work for you. Check the picks for this week for art events that are better than a pumpkin spice latte.
Wednesday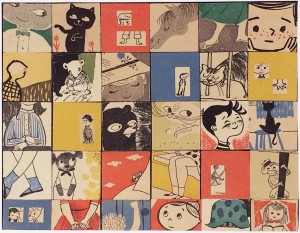 An art show that's anything but ordinary is "Common Knowledge." The open-themed exhibition features contemporary and fine art from 17 artists. See it through Sept. 15 at Armadillo Ale Works in Denton.
Paintings, ceramics, and photography are all on view at the ArtCentre of Plano. The works were created by six women from diverse backgrounds and diverse artistic styles and are part of the exhibition called "Modern Muses: Inspiring Creativity."
Rising indie musician Negative Gemini plays The Art Modern Museum of Fort Worth as part of their Modern Music series. Hear new songs from her synth-pop meets alt-rock EP "Bad Boy."
Thursday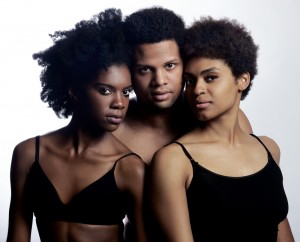 Art&Seek Spotlight Artist Joshua Peugh debuts his new work, "Pete: A New Dance Musical" tonight. It's the choreographer's first a musical and is inspired by J. M. Barrie's iconic novel " Peter Pan." It's on stage through the weekend at the Winspear Opera House.
Stage West also opens a new show tonight. The comedy, "First Date" is about a mismatched pair's quest to turn a dating disaster into something special before the check arrives.
Paper sculpture artist Emily Chase is showing work at the Moncrief Cancer Center. Catch the opening reception of her show "Efflorescence" tonight.
Friday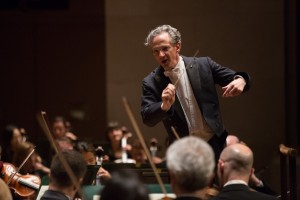 The Dallas Symphony Orchestra's new maestro Fabio Luisi opens the new season with Beethoven and Strauss. Hear him lead the ensemble tonight at the Meyerson Symphony Center.
In Fort Worth, Cliburn Gold Medalist Yekwon Sunwoo takes on an explosive Rachmaninoff Concerto. Don't miss this stunning piano performance at Bass Performance Hall.
The Allen Public Library hosts the soul musician Shake Anderson. Anderson is a Grammy-nominated artist who has played with greats like Curtis Mayfield, Ruben Studdard, and the Indigo Girls.
Saturday/Sunday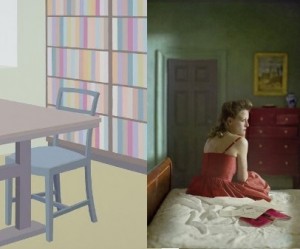 There are lots of great art shows opening this Saturday. In Dallas, the contemporary artspace Site131 pairs regional and international artists in a group show called "Structured."
At the Latino Cultural Center, the exhibition "Honoring Our Ancestors: A 500-Year Journey Back to Hernán Cortés" opens for a four-week run. The show takes a dip into Latino History in order to highlight cultural contributions.
This weekend, don't miss Ntozake Shange's mosts celebrated theatrical work – "For Colored Girls Who Have Considered Suicide / When the Rainbow Is Enuf." The play features spoken word poetry about traumas such as abandonment, rape, and abortion. See that at Art Centre Theatre in Plano.
You can also see dance inspired by the music of  Tchaikovsky. Don't miss the Ballet Frontier of Texas perform throughout the weekend at the Fort Worth Community Arts Center.
Monday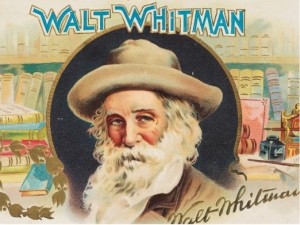 The DeGolyer Library at SMU has a new exhibit celebrating the life and career of Walt Whitman. Get there to see early editions of his work printed more than 150 years ago in the exhibition, "All Goes Onward and Outward: Walt Whitman at 200."
In Irving, the Haggerty Gallery at the University of Dallas showcases emerging artists who specialize in ceramics. See the "Cameo" throughout September.
The Eisemann Center has more than 80 watercolor paintings on view. The works are made by members of the Southwestern Watercolor Society. You can catch the 56th edition of the member exhibition through the end of the month in Richardson.
Tuesday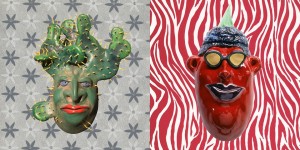 Artspace111 has remixed and reinterpreted ceramic sculptures by Nancy Lamb. Visit the Fort Worth art gallery to see how they've brought these old works new life.
Also, the Fort Worth Contemporary Arts Gallery at TCU has a new exhibition. It's called "Abstract Utility" and features a mobile installation from San Antonio's Buster Graybill.
And in the Dallas Arts District, the Nasher Sculpture Center's latest exhibition features works by the Scandinavian duo Elmgreen & Dragset. The pair is known regionally for the Prada Marfa storefront.
For more on these and other events, explore the Art&Seek calendar.