Summer is winding down, but there's still time to get out and enjoy these lazy-hazy days. There's also plenty to enjoy in the arts this week. Escape the heat and take in a gallery or two. See some classic films, and see a classic screen icon come to life on the stage. Whatever you're in the mood for, Art&Seek has you covered with our picks of the week.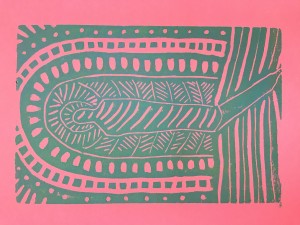 Wednesday
Interested in storytelling and adorable dogs doing amazing tricks? Stop by the Dallas Public Library's Bookmarks at NorthPark Center for Circus Chickendog. It's an event that kids are sure to love.
The Irving Art Association invites you to the 2017 Printmaking, Collage & Assemblage exhibit. See work by a dozen local artists at the Jaycee Park Center for the Arts.
Thursday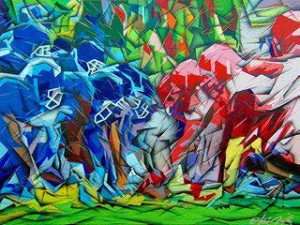 Pallet knife painters Avery Kelly and Steve Uriegas share their talent at an artist reception tonight at Keller Town Hall. The exhibit features paintings with bold colors and individual subjects.
Painter Wayne Thiebaud is known for his colorful works. Rapper Lil Wayne is known for his colorful personality. Celebrate both with artist Christopher Blay at Fort Worth's Stir Crazy Baked Goods. The bakery will be transformed into a culture lab each night with activities like cake decorating that pay homage to Thiebaud's style and L'il Wayne song titles.
Friday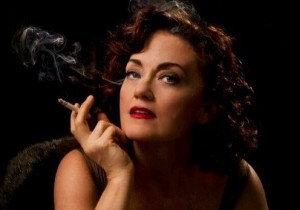 The 14th Annual Dallas Black Film Festival kicks off today. This year's festival will spotlight politics in all forms and its importance in film.  You can see screenings at The Act of Change, Institute of Cultural Arts in Oak Cliff.
In Fort Worth, Stage West hosts film, television and stage veteran, Morgana Shaw, as she embodies one of Hollywood's icons. See "All About Bette: An Interlude with Bette Davis."
Saturday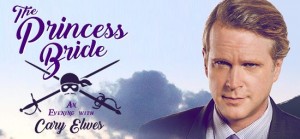 The cult classic "The Princess Bride" screens Saturday night at Dallas' Majestic Theatre. Go see the movie and as a bonus, catch actor Cary Elwes, forever known as the dreamy "Dread Pirate Roberts." Elwes will do a Q&A and share some behind-the-scenes stories. It's inconceivable that you should miss it.
Also on Saturday, Blondie and Garbage bring their Rage and Rapture Tour to town. One way or another, head to South Side Ballroom in Dallas to hear the two iconic bands.
Sunday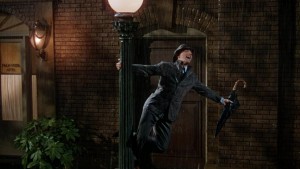 On Sunday, makerspace SCRAP Denton invites you to create a plush critter at their Monster of the Month class. All ages and all levels of experiences are welcome.
And the Lone Star Film Society invites you to Fort Worth's Four Day Weekend Comedy Theater for the next installment of the Sunday Cinema Series. This week's film is sure to make 'em laugh.  It's the 1952 film that made both Kathy Selden and Debbie Reynolds a star – "Singin' in the Rain."
Monday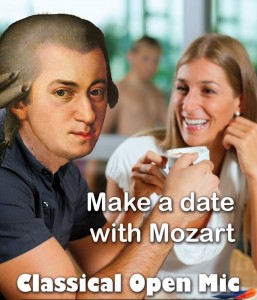 If you're in the mood for some classical music in a relaxed and casual setting, then head to downtown Fort Worth's Buon Giorno Coffee for a Classical Open Mic. Professional and amateur classical musicians can play anything they desire without fear of being judged. The goal is just to have fun.
In Dallas, Project: Start, a refugee resource center, presents "My American Dreams." The art exhibition features works by refugee children. You can see the artwork on view at NorthPark Center through August 23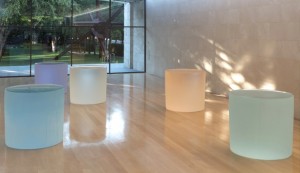 Tuesday
Local author and former editor of the Dallas Observer, Joe Tone, makes his literary debut with the book "Bones." Based on a true story, it details the how difficult and tumultuous life can be on the U.S. and Mexico border. Head to Interabang Books tonight to hear Tone speak with D Magazine's Tim Rogers.
There are only a few days left to see Roni Horn's glass cast sculptures at the Nasher Sculpture Center in Dallas. The exhibition closes on August 20.
For more on these and other events, explore the Art&Seek calendar.