It's official – summer is here!  If you are not yet darting off to some adventurous vacation spot, then vacation at home. The North Texas area has a bounty of entertainment options for you and yours. Slip on those breezy flip flops, or dressy sandals, and make your way to one or more of these arts and cultural adventures.
Wednesday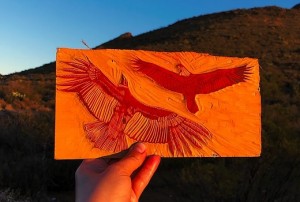 Dallas artist and activist Angela Faz has teamed up with 19 other DFW printmakers for an art show called Hecho a Mano or Made by Hand. It's on view at the Central Branch of the Dallas Public Library.
In Fort Worth, Art Room gallery presents its first juried exhibition. It's called Now and features works "unrestrained by the confines of a specific theme or medium."
Thursday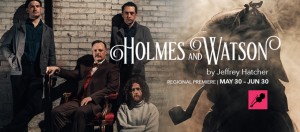 In Fort Worth, "Holmes and Watson" is the latest show at Stage West. Head there to see how the beloved detective's loyal assistant become the master sleuth.
The Patterson-Appleton Arts Center in Denton hosts a reception for two new exhibitions opening today. One is a large-scale installation by LA artist Chrystal McConnell. The other features fiber works by artist Ginger Cochran.
Friday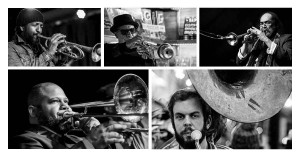 Got lunch plans? Today, at the Meyerson Symphony Center the Dallas Symphony hosts a brass quintet called Euphonious. Head there for live music and networking at the Arts District Showcase.
In Fort Worth, Arts Fifth Avenue stages a play called "A Steady Rain." The events of the drama mirror the real-life story of serial-killer cannibal Jeffrey Dahmer.
Saturday/Sunday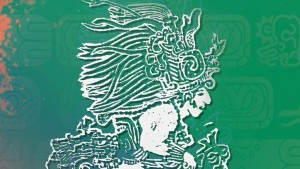 The Fort Worth Community Arts Center celebrates the visual arts on Saturday. Go there to see the artwork in their nine galleries. There will be drinks, snacks and live entertainment too.
The Artists Enclave of Denton County hosts the popular Eclectic IV pop-up art show at La Milpa Mexican Restaurant. Photography, jewelry, and paintings are some of the mediums on view on Saturday from 3-8 p.m.
On Sunday morning, Teatro Dallas presents "Tlali – When We Were Earth" at The Wild Detectives in Dallas. The family-friendly play celebrates culture and conservation using puppetry, instruments and imaginative costumes made from recycled material.
The Tony Award-Winning musical comedy, "The Producers" kicks off its 8-day run at Casa Mañana this weekend.
Monday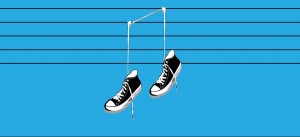 The Cliburn International Junior Piano Competition kicked off this weekend. It continues today with the Quarterfinal Round at SMU's McFarlin Memorial Auditorium. See the best 13- to 17-year-old pianists from around the globe compete.
Also in Dallas, Half Price Books hosts the monthly Dallas Songwriters Association meetup. Head there tonight to connect with other musicians for a peer-to-peer critique.
Tuesday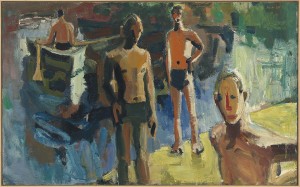 The Modern Art Museum of Fort Worth celebrates the life and artwork of figurative painter David Park. See a retrospective of the avant-garde artist's work – which spans 49 years – through Sept 22.
Fort Works Art showcases photos of famous musicians like Madonna and Bob Marley captured by New Yorker Kate Simon. Her show, Chaos and Cosmos, is on display through Aug. 31.
For more on these and other events, explore the Art&Seek calendar.