You've heard the phrase, "spring has sprung." What do you call it when the autumnal season commences? Fall's falling? Whatever it's called, fall in North Texas is in full swing and that means the fall art season is full swing, too! There's so much going on this week it's hard to know what to choose. Lucky for you we've done all the hard work for you. Check the picks for this week for art events that are better than a pumpkin spice latte.
Wednesday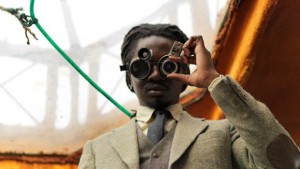 "Finding Fanon" is a film series inspired by the lost plays of Frantz Fanon (1925-1961), a famous Afro-Caribbean philosopher and writer. Filmmakers Larry Achiampong and David Blandy examine Fanon's ideas, and how society, race, and racism affect our relationships with each other in an age of new technology, pop culture, and globalization. See the films at Fort Worth Contemporary Arts.
North Texas photographer Dorothy Doherty new show, "Archiving Eden," showcases the work of international seed banks. You can see the marriage of photography and ecology at the Amon Carter Museum of American Art through January 14.
Thursday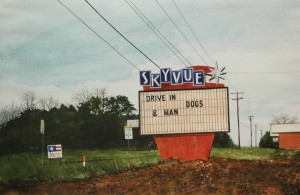 Painter Daniel Blagg explores the raw, flat landscapes in Texas often contained in oddball tourist attractions in his new show "Roadside Distractions." See his work at the Tyler Museum of Art through November 26.
The real-life murder of a 22-year-old Dallas transgender woman is the subject of the play "In the Tall Grass." Told through first-hand testimonies of transgender women of color in Dallas, the story explores the circumstances which force many of them to exist in the underworld cut off from society. On stage at Bishop Arts Theatre Center through September 24.
Friday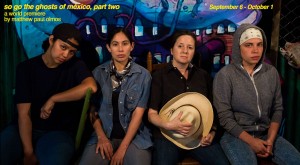 The US/Mexico drug wars are examined in part two of Matthew Paul Olmos' trilogy "so go the ghosts of méxico." The 3-play cycle explores the extreme machismo of narco culture as shown through a cast of all women. See it at Undermain Theatre Wednesdays through Sundays through October 1.
"Dare To Drum," tells the story of the collaboration between Stewart Copeland, drummer for The Police, D'Drum, a Texas-based world percussion group, and Maestro Jaap van Zweden with the Dallas Symphony Orchestra to create groundbreaking work, both on and off the screen. The documentary screens at the Alamo Draft House Cedars on Friday, Sunday, and Monday. The Friday screening includes a performance by D'Drum after the film. There will be a Q&A with Stewart Copeland after the screening on Monday.
Saturday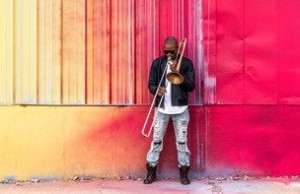 There are few artists more steeped in the New Orleans music scene and culture than musician Trombone Shorty. Check him out on Saturday at the newest entertainment venue in Irving – the Pavilion at Irving Music Factory.
Also on Saturday, the Oak Cliff Society of Fine Arts will host their "Rising Stars" exhibition at Turner House. Art&Seek Spotlight Artists Marcela Reyes and Sarita Westrup are among 12 emerging artists selected by 12 established galleries to be in this group show.
Sunday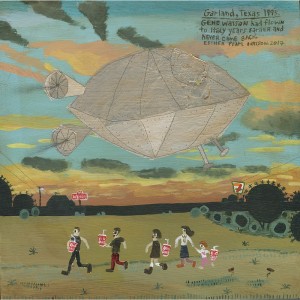 On Sunday, world-acclaimed cellist Yo-Yo Ma performs with the East Texas Symphony Orchestra. You can hear the Dvořák and Sibelius program at the Cowan Fine and Performing Arts Center at the University of Texas at Tyler.
In Waxahachie, Webb Gallery will host an opening reception for "Esther Pearl Watson: Backhold Backfire." See the colorful and humorous works by the Texas artist that often includes childhood thoughts and experiences and images of flying saucers.
Monday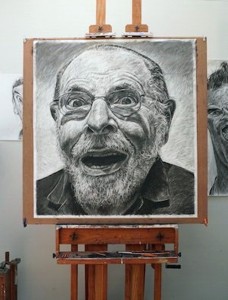 SMU professor Ira Greenberg is a painter, animator, and designer but he teaches computer science. See how he merges his interests in his exhibition "Embodied Algorithm: [Re]embracing the Analog" at SMU's Hamon Arts Library.
The Judith Carrier Library at Tarrant County College's Southeast Campus has a visiting exhibition from the National Library of Medicine called "Native Voices: Native Peoples/Concepts of Health and Illness." Head to the Arlington campus to learn about how Native Americans, Alaska Natives, and Native Hawaiians view health and its connection to community, land, and spirit.
Tuesday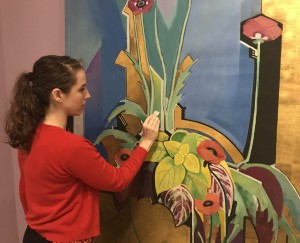 The Sid Richardson Museum in Fort Worth has one of the most focused collections of Western art in America. Head to the museum in Sundance Square to see works by Frederic Remington in "Altered States."
The Dallas Museum of Art unveils works painted by Edward Steichen, better known for his photography. The seven large murals of underwent conservation treatment this summer and have not been seen in more than 100 years. See "Edward Steichen: In Exaltation of Flowers."
For more on these and other events, explore the Art&Seek calendar.