Through plays, paintings, dance, and music, the arts gives us opportunities to stand in someone else's shoes. Get out this week and catch these perspectives-changing events – from a pioneer modern artist, a pre-swing music preservationist, veterans, a blind painter, a blind sculptor, and even hog farmers.
Wednesday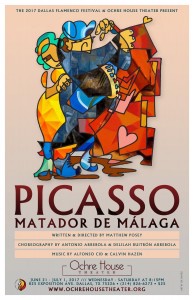 Ochre House Theater has a new show by artistic director Matthew Posey. "Picasso: Matador de Málaga" attempts to enter the mind of Pablo Picasso. Picasso's inspiration came from the colorful and passionate world around him. In this original production, world class flamenco dancers and musicians are weaved into the story to help paint a picture of the master painter.
Also in Dallas, SMU's Meadows Museum pays tribute to works created by Pablo Picasso 80 years ago with the exhibition "Picasso's Dream and Lie of Franco: The Spanish Civil War in Print" on view through July 2.
Thursday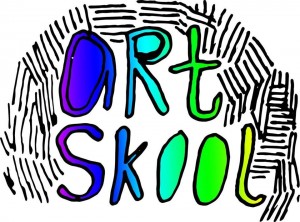 The Southwest Regional Branch of the Fort Worth Public Library hosts the next installment in its Books That Cook series. Tonight we learn about cowboy cooking from three cookbook authors and restaurateurs.
If you're looking to discuss techniques or issues in contemporary art, then this week's ArtSkool is for you. Don't miss out on this open conversation at Dallas' Umbrella Gallery.
Friday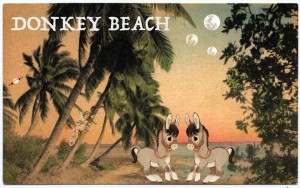 In Dallas, Art&Seek Spotlight Artist Danielle Georgiou premieres a new show about a never ending summer. See Danielle Georgiou Dance Group's "Donkey Beach" at the AT&T Performing Arts Center.
And Mesquite Community Theatre presents a play about four friends who've sworn to be in each other's weddings. Catch the bouquet of fun with "Always a Bridesmaid" at the Mesquite Arts Center.
Saturday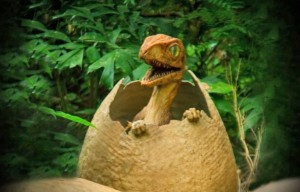 The Dallas Symphony Orchestra tackles the legendary film scores of John Williams. Hear the classic themes from films like "Star Wars" and "Jurassic Park" this weekend's concert, "The Best of John Williams" at the Meyerson Symphony Center.
On Saturday, the Writer's Garret hosts a free three-hour training for educators and others interested in using art to serve veterans. The workshop will provide tools for supporting service members through creativity, expression, and healing.
Sunday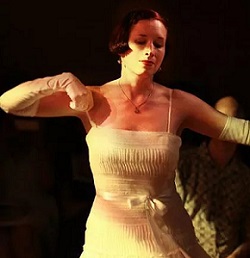 On Sunday, spend your afternoon enjoying all of your favorite classics from the '20s and '30s. The Singapore Slingers will play hot jazz, ragtime, standards and more at Pocket Sandwich Theatre in Dallas.
It's a "Hog Day Afternoon" at the Art Centre Theatre in Plano. This scintillating comedy about two hog farmers and their get-rich-insurance scheme is intended for Mr. and Mrs. Old McDonald so leave the little McDonalds at home.
Monday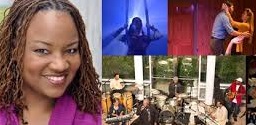 Abstract painter Mary Galbraith has a new exhibition at Frisco Fine Art. The show's called "Flow" and will showcase her most recent work: fluid acrylic paintings that evoke both calm and movement.
If you're in the mood for some laughs, head to the Addison Conference and Theatre Centre for Addison Monday Medley. They'll have craft beers and a lineup of alternative comedy.
Tuesday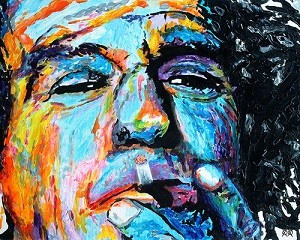 CYDONIA art gallery in Fort Worth is concluding their year-long celebration of women in art with a show by painter Caroline Mousseau. Her show, Surrounding Isolations, will be on view through July 29.
The McKinney Performing Arts Center hosts an immersive art experience called "The Pairing Series: Hues and Blues." This show features work by blind painter John Bramblitt and blind sculptor Ken Murphy.
For more on these and other events, explore the Art&Seek calendar.