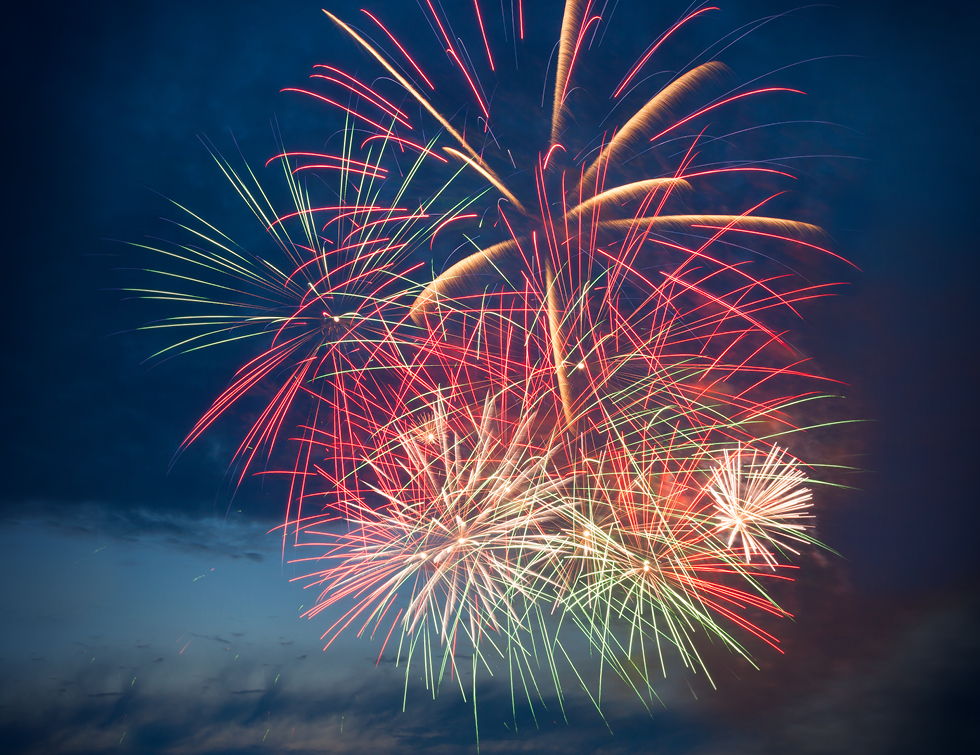 Do you have a little extra time this coming holiday week? Then let Art&Seek help you figure out how to spend that precious commodity. Check out this week's Art&Seek picks to make your plans. Then pick up the phone and call your friends and family and tell them you have everything planned out.
Wednesday
Photographer Norm Diamond's solo exhibition  "What is Left Behind: Stories from Estate Sales" provides insights into what happens to your things when you die.  See the poignant works at Dallas' Afterimage Gallery.
Cut paper and installation artist Crystal Wagner has a new show in Fort Worth. See the exhibition, "Tropism," at Fort Works Art.  
Thursday
The preliminary round of the Fifteenth Van Cliburn International Piano Competition kicks off today in Fort Worth at Bass Performance Hall. It's in this round of concerts that 20 of the 30 competitors will be chosen to move onto the quarterfinals.
South Texas artist Jorge Alegría's seductively detailed drawings are on display at Kirk Hopper Fine Art in Dallas. In the exhibition, "Supernova," the works focus on the fragility of reality and religion.
Friday
Denton's Sarah Jaffe has been on a bit of a musical exploration since releasing her 2014 album, "Don't Disconnect"– dabbling in hip-hop and film scoring. Her pallet is broader than ever. See her perform tonight as part of Arlington's Levitt Pavilion Concert series.
"Talkies" – or movies with sound – shake up the small town of Harrison, Texas in the play, "Talking Pictures." See the Horton Foote drama at the Irving Arts Center. Presented by MainStage Irving-Las Colinas.
Saturday
Lupe Fiasco is one of the most cerebral and enigmatic rappers performing today. See the Grammy Award winner Saturday at Dallas' Granada Theater.
Also on Saturday, head to Dallas' Bath House Cultural Center for the final day of Pegasus Theatre's Fresh Reads Play Festival. See the two new original comedies "The Montana Wolves Project" by Marley Knittle and "Little Red" by Ben Schroth.
Sunday
On Sunday, explore the ways people experience memory and narrative at the opening of Doug Aitken's show Electric Earth. See the multimedia artist's work at the Modern Art Museum of Fort Worth.
Head to the Nasher Sculpture Center to see works by artist Roni Horn. Her show includes eight large-scale cylindrical cast glass sculptures of varying colors in the museum's main gallery.
Monday
In honor of Memorial Day, the Dallas Symphony Orchestra performs an evening of patriotic tunes at Flag Pole Hill. The show also includes fireworks and is part of the SOLUNA Festival.  Check the Art&Seek calendar to see all the events happening during the international music and arts festival.
Head to the Bush Presidential Center to see "Portraits of Courage: A Commander in Chief's Tribute to America's Warriors." The exhibition features sixty-six full-color portraits and a four-panel mural painted by President Bush of members of the United States military who have served our Nation with honor since 9/11.
Tuesday
A cast of the most unique, amazing and dangerous circus acts from all four corners of the world are headed to Music Hall at Fair Park. Don't miss Dallas Summer Musicals' "Circus 1903: The Golden Age of Circus."
Sports and Leisure, a group show that explores the icons of sports, as well as the pleasures of leisure, is on display at the Photographs Do Not Bend Gallery. The exhibition features unforgettable moments from sports and also includes portraits of legendary sports figures.
For more on these and other events, explore the Art&Seek calendar.