Hello February!  Sure, it's a short month, but there's no shortage of things to do. The Art&Seek calendar has more than 1000 events to help you get your art fix. Get a jump on Valentine's Day and treat your sweetie to a concert, or take in a play, or an art exhibition during the sweetest month. If you can't decide, check out these events, hand-picked just for you by the Art&Seek team.
Wednesday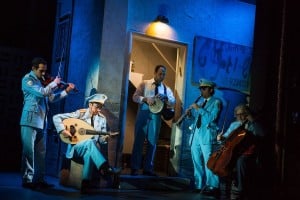 The award-winning Broadway musical "The Band's Visit" has started it's run at the Winspear Opera House in Dallas. The quirky story is about an Egyptian band that gets on the wrong bus and ends up in a small town. The band's unexpected visit brings the town back to life.
In Fort Worth, Chicago-based, standup comedian Whitney Chitwood performs a free show at Main at South Side. Her debut standup album,  "The Bakery Case" premiered at number 1 on the iTunes and Amazon comedy charts.
Head to the Student Services Auditorium at UT Dallas tonight for a screening of the Academy Award-nominated, anti-hate satire "JoJo Rabbit." After the film stay for a discussion with Professor David Patterson, Chairman of the Center for Holocaust Studies.
Thursday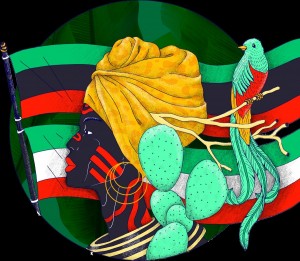 Join Mercado 369 in celebrating Afro-Mexican culture tonight at the Meyerson Symphony Center. The event serves to promote unity by honoring the art, history, and ancestry of the combined African and Mexican cultures. World-renowned singer, Alejandra Robles will perform and there will also be spoken word poetry from local youth, dances with Mexican and Afro-Mexican roots, and more.
Art Room in Fort Worth presents Emily Wiethorn: A Certain Kind of Woman. The contemporary exhibition includes a series of self-portrait photographs that explore female identity, gender roles, and self-discovery. The show is on view Thursdays thru Saturdays until Feb. 22.
Also in Fort Worth at Artspace 111, artist Jon Flaming will lead a discussion at the closing reception of his solo exhibition "Boots and Bubbles." 
Friday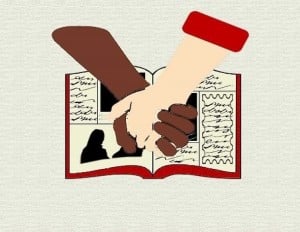 Catch the regional premiere of "Loving & Loving" at Bishop Arts Theatre Center in Dallas. The play is inspired by the true story of Richard and Mildred Loving, an interracial couple from Virginia, who was arrested in 1958 for being married, which resulted in the landmark Supreme Court Case, Loving v. Virginia.
In Fort Worth, folk singer Peter Bradley Adams performs at the Post at River East. Adams has been featured on NPR music's Mountain Stage and is touring in support of his 6th album, "A Face Like Mine."
Poppy, Branch, and all their pals come to life this weekend at The Theatre at Grand Prairie. Trolls Live! is a Troll-tastic show full of music, glitter, and fun for the whole family.
Saturday/Sunday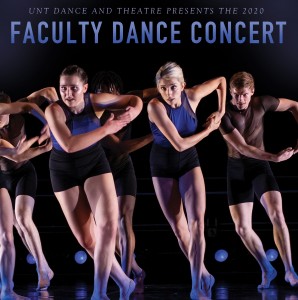 Head to the University Theatre at the University of North Texas in Denton for the 2020 Faculty Dance Concert. The event features works by guest choreographers, faculty choreographers, as well as selected senior dance student choreographers. You can catch the show through Sunday.
Pocket Sandwich Theatre in Dallas hosts a vaudeville-style night of fun on Saturday. The theater will open up the mic and invite singers, dancers, movers, shakers, musicians, spoken word artists, poets, comics, and other eclectic entertainers to join in on the fun.
Also on Saturday, 91.7 KXT Presents The New Pornographers at Canton Hall in Deep Ellum. The Canadian indie rock band was formed in 1997 and is presented as a musical collective of singer-songwriters and musicians from multiple projects. The band has released seven studio albums to critical acclaim.
Theatre Coppell performs the play "You Can't Take it With You" at the Coppell Center for the Arts. The romantic-comedy follows members of a slightly batty family as they invite prospective in-laws to dinner. The play won the Pulitzer Prize for Drama in 1937.
Monday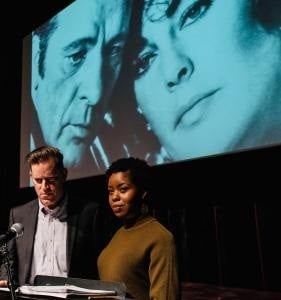 Catch 'Letters Aloud: Love Me or Leave Me' at the Dallas Museum of Art, presented as part of the museum's Arts & Letters Live series. The theme for the night's performance – love. It features actors reading letters written by the likes of Mark Twain, Frida Kahlo, Charles Bukowski, George Carlin, Virginia Woolf, and more.
The Greater Denton Arts Council hosts a talk by artist Christine Sun Kim at the Patterson-Appleton Arts Center. The lecture is presented by UNT's PLATFORM Speaker Series. Kim uses sound in performance and drawing to investigate her relationship with spoken languages and her aural environment.
Spectrum Chamber Music Society holds its East Winter Concert at First Jefferson Unitarian Universalist Church in Fort Worth. Bach's solo cello suite is on the program as well as the music of the master of the tango, Astor Piazzola.
Tuesday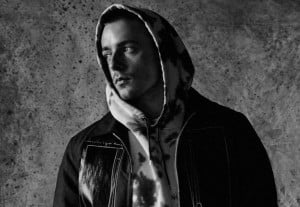 KXT 91.7 Presents Dermot Kennedy at South Side Ballroom. The Irish singer/songwriter was named NPR Slingshot's Best New Artist in 2018 and is touring in support of his debut album, Without Fear.
The Heard Natural Science Museum & Wildlife Sanctuary in McKinney holds a Naturalist Talk. The subject of today's talk, A Day in the Life of the Blackland Prairie Raptor Center. That's the wildlife rehabilitation facility in Allen.
"Tracing the Past: Scott and Stuart Gentling's Birds of Texas" continues at the Amon Carter Museum of American Art in Fort Worth. The exhibition features watercolor paintings of birds inserted into unique Texas landscapes.
For more on these and other events, explore the Art&Seek calendar. And to get the latest art news, event happenings, and ticket giveaway alerts delivered right to your inbox sign up for our weekly e-newsletter.