How is your week going so far? Are you wrestling with a problem? Looking deep within yourself? Or searching for something bigger than you out there? Sometimes art can help you find your answers, or at the very least, help you form your questions. The Art&Seek calendar is loaded with lots of art-centric activities to keep busy during these cold winter months.  Here are just a few happening this week you'll definitely want to check out.
Wednesday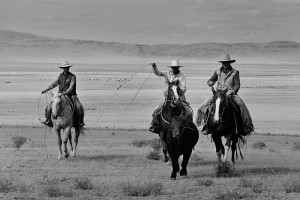 The Dallas Center for Photography holds an opening reception for "Open Range," an exhibition of photographs of the nation's largest and most famous ranches. Photographer John Langmore, who spent six years taking the photographs, will be in attendance.
The Denton Black Film Festival kicks off tonight with an opening reception at UNT on the Square. The festival runs through Sunday with screenings at various venues and new this year is a technology expo.
Catch" Ruckus Rodeo" at the Modern Art Museum of Fort Worth. The exhibition, which coincides with the Southwestern Exposition and Livestock Show, features work by New York-based pop artist Red Grooms.
Thursday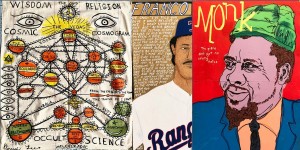 Head to the Kessler Theatre in Dallas for "Welcome: New Works of Will Johnson, Tim Kerr, and Bruce Lee Web." The show is presented by Waxahachie's Webb Gallery and features weekly rotating art.
In Wichita Falls, the Museum of North Texas History explores the connections of African American baseball history to Hispanic cultures, communities, and countries in the exhibition "Beisbol." The show is organized by the Wichita Falls Alliance for Arts and Culture to celebrate African American Heritage Month and is on view through March 13.
As part of the Denton Black Film Festival, Grammy-nominated jazz artist, Jazzmeia Horn performs at Margo Jones Hall at Texas Woman's University. The Shelley Carrol Quartet featuring Roger Boykin will open the concert.
Friday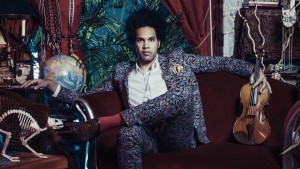 Chamber Music International hosts violin prodigy Scott Tixier and his band tonight at Moody Performance Hall in the Dallas Arts District. Faculty and students from UNT's jazz program and Texas Christian University will also play back up during the show.
Catch "Pride & Prejudice" at the Irving Arts Center. The performance by MainStage Irving-Las Colinas is a modern take on Jane Austen's classic story. It's on stage weekends through Feb 2.
Outcry Youth Theatre presents "The Secret Garden" at the Addison Conference and Theatre Centre. The play follows a young orphaned girl who's sent to live with her uncle on a secluded manor and the mysteries she uncovers while living there.
Saturday/Sunday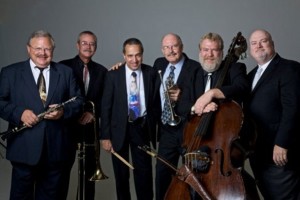 The N'awlins Gumbo Kings blend trumpet, clarinet, saxophone, piano, trombone, bass, drums, and vocals to create that lively and brassy New Orleans style of music. Hear them perform live on Saturday at Jonsson Performance Hall at UT Dallas.
Also on Saturday, the Fine Art Arts Chamber Players present a free Hallam Family Concert at the Dallas Museum of Art. This month's program is Tales of the Macabre, a celebration of Edgar Allan Poe's 210th birthday told through dramatic storytelling and music.
The Fort Worth Symphony Orchestra presents Revolution: The Music of the Beatles at Bass Performance Hall. The multimedia performance, which includes rare and unseen photos of the Fab Four, continues through Sunday.
The TCU School of Music welcomes Grammy Award-winning composer Libby Larsen as guest artist for the sixth annual Festival of American Song. The festival was created to promote all genres of American song and it's significant living composers. Larsen has created a catalog of 500-plus works. The festival runs through Monday on the campus of TCU.
Monday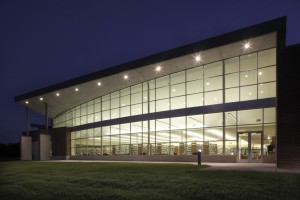 The Haltom City Public Library holds a Winter Reading Challenge for adults. You can register online to participate and expand your reading canon.
The Dramatists Guild of America holds the Monday Night Footlights, a new play reading series at Bishop Arts Theatre Center. This week's reading is "Enferma" by Straton Rushing. The play follows the story of a woman who lives as if she has nothing to lose after a cancer diagnosis – and how she ends up in a web of lies.
The Davis Branch of the Plano Public Library holds a Glow in the Dark storytime for kids ages 3-5. There will be stories, songs, and dancing all illuminated by black lights during the event.
Tuesday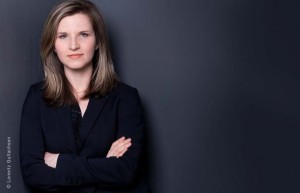 Educational First Steps presents an evening with New York Times best-selling author Tara Westover as part of the One Child One Chance annual event at Temple Emanu-El. Guests will hear the stories behind Westover's book "Educated: A Memoir," which tells of her journey from a survivalist upbringing to a fellowship at Harvard University. The discussion will be moderated by KERA's Krys Boyd.
The Modern Art Museum of Fort Worth hosts the solo exhibition "Focus" featuring three works by Syrian artist Hrair Sarkissian. In her show, Sarkissian explores how violence can be made invisible, histories of erasure and restitution, and the sediments of conflict.
"Bold Lines: Works By Joseph Glasco" continues at the Tyler Museum of Art. The exhibition offers a glimpse at how the East Texas artist's work evolved over the years from stylized representational forms to abstract collage painting and sculpture.
For more on these and other events, explore the Art&Seek calendar. And to get the latest art news, event happenings, and ticket giveaway alerts delivered right to your inbox sign up for our weekly e-newsletter.