We're smack dab in the middle of summer and the heat is on! Escape the soaring temps and wilting humidity with some cool art. Slip inside a frosty theater for a play or live music. Or head to Texas' official retreat from the heat – an area museum or gallery and take in some fabulous art while you count the days until fall. There's tons to do so put on some sunscreen and forget about the heat with one of these events the Art&Seek team has picked especially for you.
Wednesday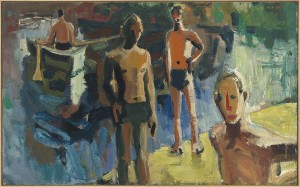 See a half-century's worth of artwork by David Park at the Modern Art Museum of Fort Worth. The figurative painter was a pioneer of West Coast artwork in the 1950s.
Firehouse Theatre in Farmers Branch brings the music ABBA to the stage in the hilarious musical "Mamma Mia!" Catch this toe-tapping story of love and family through Aug. 11.
Art House Dallas is hosting a gathering for writers at Deep Vellum Books called For the Love of Words. This event groups local writers together for a friendly discussion of all things literary.
Thursday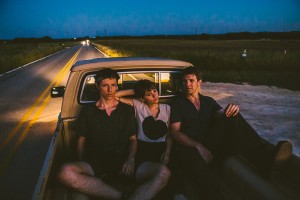 The indie-rock group LOMA creates music that feels both intimate and expansive, sort of like looking at a detailed painting on a vast canvas. Their North Texas premiere happens tonight at The Modern Art Museum of Fort Worth.
The Fort Worth Public Library is celebrating the 10th anniversary of their Third Thursday Jazz series. To mark the occasion they're hosting programs and performances throughout the city.  Tonight, come hear the Paul Unger Quartet at the library's central branch.
The Texas Theatre in Dallas hosts The Great DFW Lip Sync Battle tonight. If you want to be a part of the fun, but suffer from stage fright? No worries! You can sit in the peanut gallery and cheer your team on.
Friday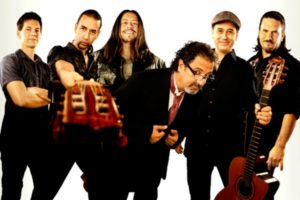 Austin's Latin music powerhouse Del Castillo performs at Levitt Pavilion Arlington tonight. The eclectic group blends flamenco, rock, Latin, and blues to craft top-notch world music.
Two Texas troubadours are headed to The Statler Hotel & Ballroom. Get there as KXT 91.7 presents Dallas' own Jonathan Tyler and Austin native Shinyribs.
Repertory Company Theatre in Richardson takes on an adaptation of a Roald Dahl children's classic. "Matilda, The Musical" is the story of an extraordinary little girl who takes a stand to change her destiny. See it on stage through July 28.
Saturday/Sunday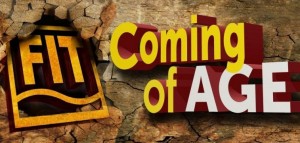 The 21st Annual Festival of Independent Theatres continues this weekend. Six theatre companies are staging plays at the Bathhouse Cultural Center along with something new this year – two brand new cabaret acts. You only have this weekend and the next to see new and innovative works being produced in our region.
In Richardson, five actors star in a revue-type production pay tribute to and reinvent classic jokes and comedic bits. Don't miss "Old Jews Telling Jokes" at the Eisemann Center.
A bachelor's life is turned upside down when the three women he's dating come to town on the same day in the play "Boeing, Boeing." Catch performances throughout the weekend at the Irving Arts Center, presented by MainStage Irving-Las Colinas.
Pack your picnic basket and head to the Dallas Arboretum for a Saturday afternoon of music in the garden. The event, Satur-daze, is organized and curated by Top Ten Records and features some of the city's best deejays spinning music that's meant to compliment the landscape.
Monday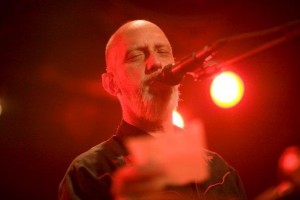 For 15 years, music fans have visited Dan's Silverleaf in Denton for a night of improvisational music hosted by Paul Slavens. The event's called "Spontaneous Song Generator" and is loads of fun.
Waco artist Glenn Downing has an installation called "We Don't Dial 911" on view at the Fort Worth Community Arts Center.
Timed to coincide with the 50th anniversary of NASA's celebrated Apollo 11 mission, "Apollo 11: First Steps Edition" is a thrilling cinematic experience showcasing the real-life moments of the first lunar landing. See it at the Omni Theater at the Fort Worth Museum of Science and History.
Tuesday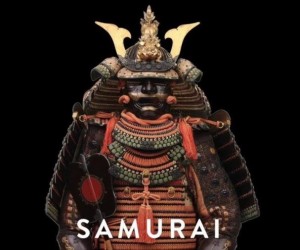 In Dallas, the Ann & Gabriel Barbier-Mueller Museum stays open late this evening for evening visitors. Go there to see centuries of craftsmanship and explore one of the finest collections of samurai armor.
Artist Bruce Nauman worked in various forms of art – photography, sculpture, printmaking and so on. But tonight, the Modern Art Museum of Fort Worth will showcase his video work as part of their Tuesday evening film series.
Poets and visual artists come together in the exhibition "Merging Visions" at the Patterson-Appleton Arts Center. Make your way to the Denton cultural center to see these collaborative works.
For more on these and other events, explore the Art&Seek calendar.