The North Texas area is very fortunate to have so many arts and cultural organizations in our area. The Art&Seek calendar has over 5,000 such organizations listed in our database. Haven't had a chance to check them all out yet? Well, peruse our weekly picks list below and start ticking them off your bucket list.
Wednesday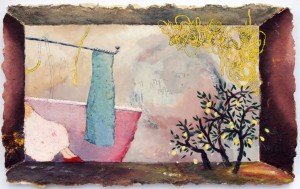 Dallas' Ro2 Art gallery has two new exhibitions on view spotlighting two North Texas artists, Jeanne C. Neal and Kai Peter Martin. Both shows feature colorful abstract works and are on view throughout the summer.
The Sly Cat Gallery in Cedar Hill hosts the opening reception for their exhibition, Cliché. The show features work by 12 North Texas artists.
Thursday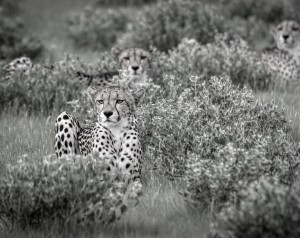 In Peril is an exhibition featuring three artists making work in three different mediums about our planet's endangered species. It's on view at Keller Town Hall. Plan your visit tonight for the opening reception and for a chance to meet the artists.
The 22nd Annual Mimir Chamber Music Festival wraps up tomorrow so head to TCU's PepsiCo Recital Hall tonight for their Emerging Artists concert.
Friday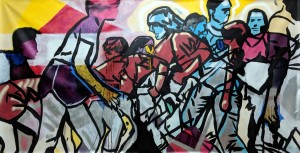 Nine new exhibitions open at the Fort Worth Community Arts Center and tonight the center hosts an artists reception. The exhibitions are varied and feature emerging artists working in sculpture, painting and installation art.
Theatre Coppell takes on a new musical dealing with the decision on whether to have a baby or not. The show aptly called 'Baby' follows three couples in different stages of their lives. It's at the Coppell Center for the Arts.
Saturday/Sunday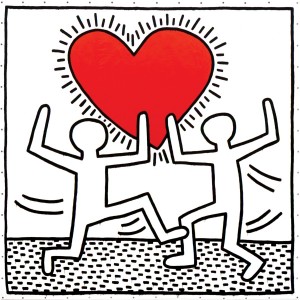 The Arlington Museum of Art has an exhibition featuring works by the pop art icon, Keith Haring. The show, Against All Odds, features iconic work dealing with political and societal themes like homosexuality and AIDS.
The annual Festival of Independent Theatres is underway. The line-up includes one-act plays and performances from local independent theatre companies. See them at the Bath House Cultural Center through Aug. 3.
Stop by the Dallas Museum of Art on Saturday for a screening of the film "The Drawings of Yves Saint Laurent." The documentary delves into the fascinating universe of one of the world's foremost fashion designers. And it provides insights into an artist featured in the museum's "Dior" exhibition.
Amphibian Stage Productions has a new comedy called "Gutenberg! The Musical!" In this two-man musical spoof, a pair of aspiring playwrights perform a backers' audition for their new project – a big, splashy musical about printing press inventor Johann Gutenberg.
Monday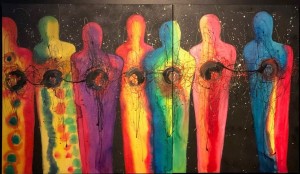 The Irving Arts Center has colorful and abstract paintings on view by North Lake professor of Art Brett Dyer.  His show, Deliverance: Rescued and Set Free is on view July 28. 
SMU's Hawn Gallery in the Hamon Arts Library has an interesting exhibition with 24 books offering glimpses into the technical innovations of the musical organ over two-hundred years. Pipes on Paper will be on view through Aug. 2.
Tuesday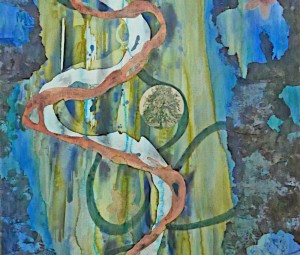 Floating Life is a collection of large-scale works by San Antonio artist Liz Ward. It's based on geological maps of the Mississippi river's ancient courses and inspired by the artist's childhood memories from South Louisiana. See the show at the Tyler Museum of Art through Aug. 25.
The Patterson-Appleton Arts Center has an interactive installation like a library of books giving insights into the life of artist Chrystal McConnell. See Play Hard or Go Home through Aug. 31.
For more on these and other events, explore the Art&Seek calendar.