Hello, sunshine! I am just about ready to shed one layer of outwear, how about you?  If you are chomping at the bit to shed winter off and jump into some spring-inspired fun then check out our picks of the week. Our choice of calendar events may have you saying "So long winter, and hello spring!" too. But I am still holding on to that second layer of outerwear until May.
Wednesday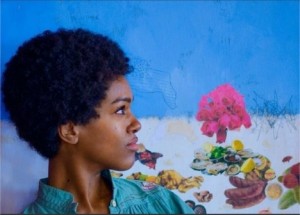 Dallas artist Rae Pleasant leads a session of radical embroidery. Head to the Dallas Contemporary and stitch a colorful message of resistance.
Fort Worth's Rock Island neighborhood houses cultural hotspots like Black House and ArtSpace111. Those venues host a neighborhood crawl tonight. Don't miss the fun, beer, tacos and doughnuts.
Thursday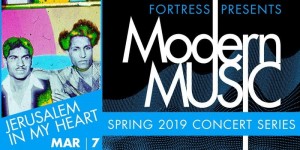 The Modern Art Museum of Fort Worth hosts Jerusalem In My Heart. They're a duo that combines music and cinema for a site-specific multi-sensory performance so that no two shows are the same.
In Mansfield, today is the first day of ArtsWeek, a 10-day celebration featuring a film festival, plays, and art exhibits. Check out the fun at various venues across Mansfield.
Friday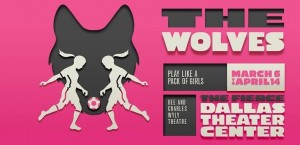 The Dallas Theater Center kicks off a new and exciting play called "The Wolves." It centers on elite girls soccer squad. See the fierce play at the Wyly Theatre.
The Denton Woman's Club hosts the 34th Annual Texas Storytelling Festival. This year's theme is One World: Many Voices. Many Tales. Head there throughout the weekend for readings, lectures, tall tales, and music.
Saturday/Sunday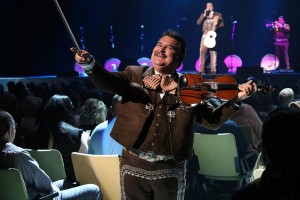 Throughout the weekend, the Grammy award-winning ensemble, Mariachi Los Camperos, perform at Fort Worth's Bass Performance Hall.
Eric Pulido, who's a member of the bands Midlake and BNQT, is striking out on his own with a new project called E.B. and the Younger. Join KXT at The Rustic for his show on Saturday.
On Sunday afternoon, photographer and multimedia artist Letitia Huckaby lectures at the Tyler Museum of Art. Huckaby's artwork centers on African American history and life.
This weekend marks the 11th Annual Funky Finds Spring Fling at Will Rogers Memorial Center. Shop till you drop and support your local economy with over 100 artists, crafters, designers, authors and gourmet food makers.
Monday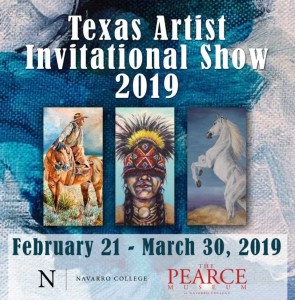 The Pearce Museum at Navarro College in Corsicana hosts the Texas Artist Invitational Show. The exhibition features 11 artists from across the state and specific works are for sale. See it through March 30.
In Fort Worth, the arts collective Art Tooth has a new group show shining a spotlight on women artists. The all-female exhibition explores themes related to both the personal and cultural shaping of feminine identity and experience. See The Girl Can't Help It at the Community Arts Center through March 20.
Tuesday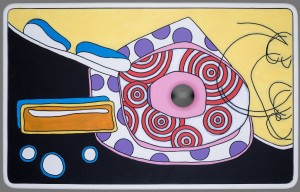 This weekend is your last chance to see The 2BIG Show at Artes de la Rosa in Fort Worth.  The show features large-scale artworks from the Fort Worth Art Collective. Approximately 27,000 cubic feet of space is filled with sculptures, paintings, and installation art.
In Fort Worth, Artspace111 has two exhibitions featuring abstract paintings. Check out Jeffrey Poole's solo exhibition, Playing Fields, and Peter Harrington's An Expansive Moment at the Accordion Temple. Both shows are on view through March 23.
For more on these and other events, explore the Art&Seek calendar.
Not an Art&Seek e-newsletter subscriber? Then sign up here.