Welcome the merry month of March with one these cool picks from your friends at Art&Seek. If you're feeling like a lion, take in an interpretative dance performance. For those of you who are in more of a lamb-like mood, choose an area museum or an intimate gallery.  Outgoing or introspective, there's something for every taste and mood.
Wednesday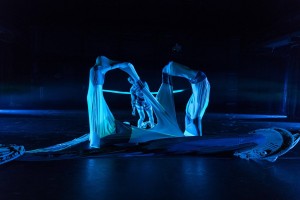 'Force Fields,' a collaborative dance performance by Ru Emmons and H. Gene Thompson, happens tonight at WAAS Gallery. The one-night event deals with themes of human isolation from our natural and emotional environments.
The Modern Art Museum of Fort Worth has abstract photography of landscapes architecture and other subjects captured by Belgium artist Dirk Braeckman. This is the artist's first solo museum exhibition in the United States.
The Swedish-French artist duo Anna Hellsgård and Christian Gfeller are installing a new exhibition at Fort Worth Contemporary Arts. Learn about their process at today's artist talk at TCU's Moudy Gallery.
Thursday
The Amon Carter Museum of American Art in Fort Worth showcases recently acquired photographs added to the collection in an exhibition called "With the Help of Friends." The works are fifteen dynamic photographs ranging from the 1930s to the present day.
Chicago's Second City improv troupe has given us Bill Murray, Tina Fey, and so many other funny people. Catch the traveling show tonight at the Eisemann Center in Richardson.
Dallas' Undermain Theatre celebrates their 35th anniversary with a reboot of their landmark production "An Iliad." The modern-day retelling of Homer's classic runs through this Sunday.
Friday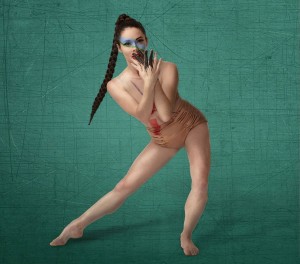 The Texas Ballet Theater takes over Fort Worth's Bass Performance Hall this weekend. The group will perform the iconic "In the Middle, Somewhat Elevated," Christopher Bruce's masterpiece, "Ghost Dances," and "11:11" the new work from local choreographer Andre Silva.
The Fort Worth Community Arts Center has multiple new exhibitions opening tonight. See Hugo Shi's "Nested Realms," which includes paintings and drawings, and a group show featuring family portraits called "The Haunted Archive."
And time's running out to see Cara Mia Theatre's "Bless Me, Ultima." The show is about discovering Mexican-American culture and building courage. See it all weekend at the Latino Cultural Center.
Saturday/Sunday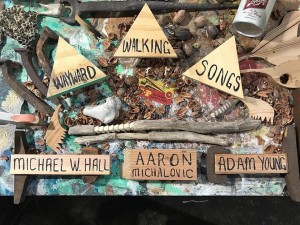 Throughout the weekend, the Webb Gallery in Waxahachie shows new work from Texas artists Michael W. Hall, Aaron Michalovic and Adam Young.  The exhibition, called "Wayward Walking Songs," is on view weekends through April.
The Modern Art Museum of Fort Worth has selections from its permanent collection on display. Head there Saturday to see various works gathered for the theme "Spaces and Places."
On Sunday, Wilco frontman Jeff Tweedy signs copies of his memoir, "Let's Go (So We Can Get Back)," at The Wild Detectives in Dallas. Afterward, he'll head over to the Majestic Theatre where KXT 91.7 will host Tweedy for a show.
A two-day gathering of North Texas Wood Carvers Guild will include works for sale, an auction, and competition all happening at the Grapevine Convention Complex.
Monday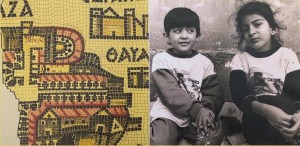 Keller Town Hall has a new exhibition on view called "The Human Experience: Connecting Worlds." The photographic journey features images of Middle Eastern communities.
The Dallas Museum of Art's Arts & Letters Live series continues tonight with "Texas Bound." This edition of the literary series features actors with Texas connections reading short fiction by Texas authors.
The Texas Area Artists Art Club shows off its work at the Mesquite Arts Center. See "Pigment of the Imagination" and maybe even purchase an original work of art.
Tuesday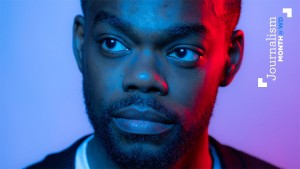 Dallas Observer columnist Jim Schutze wrote a book about race relations in Dallas called "The Accommodation." Dallas native and actor William Jackson Harper (Chidi in "The Good Place") transformed the book into a play. Hear them chat tonight about the collaboration at The Wild Detectives.
The Dallas printers at Peregrine Press were the first fine-art presses in Texas. A survey of more than a decade's worth of output can be seen at the Tyler Museum of Art through April 20.
The two-person exhibition at the Patterson-Appleton Arts Center in Denton features photography by Jonathan Reynolds and paintings and drawings by artist Sam Ivie.
For more on these and other events, explore the Art&Seek calendar.