Plays, exhibitions, and concerts! Oh, my! With so many happenings going on in the North Texas area, it's sometimes hard to decide what to do. For the coming chilly winter week ahead try on some of these warm and inviting events.
Wednesday
"Doom McCoy & The Death Nugget" is just the latest original play from Dallas' Ochre House Theater. This western uses puppets, live music, and multimedia to tell a cosmic tale.
Michael McDonald has won Grammys, countless chart-topping hits and was a member of Steely Dan and the Doobie Brothers. See him perform tonight at the Cowan Fine and Performing Arts Center on the campus of the University of Texas at Tyler.
Thursday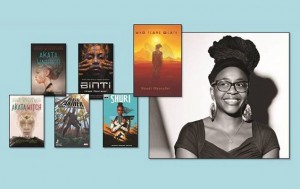 Tonight, New York Times bestselling author and "Black Panther: Long Live the King" comic book writer Nnedi Okorafor is the keynote speaker for the Highland Park Literary Festival. Don't miss her lively talk at Highland Park High School.
Art&Seek Spotlight Artist Riley Holloway uses drawing and oil painting to create his narrative-driven, photorealistic oil paintings.  Hear him speak about his process at Fort Worth Public Library's Central Branch.
Friday
WaterTower Theatre has a new play about a widower and his mother-in-law. In their grief, the unlikely pair bond over Spanish soap operas and find comfort. Don't miss "Guadalupe in the Guest Room" at the Addison Conference and Theatre Centre.
The Fort Worth Community Arts Center hosts the Stolen Shakespeare Festival. The Stolen Shakespeare Guild will present "Henry VIII" and an adaptation of "Wolf Hall" in repertoire. See the dramas throughout this weekend.
Saturday/Sunday
Throughout the weekend, drop by the Nasher Sculpture Center in Dallas to see works by contemporary artist Sterling Ruby. The show features 30 large- and moderately-scaled sculptures spanning his career.
Texas Woman's University in Denton hosts the opening reception of "Blood Memory" on Saturday. The afro-futuristic inspired exhibition is crafted by digital collage artist Montoya Williams. The show is on view through March 4.
Also on Saturday, Percussion dynamo Henry Brun and his award-winning ensemble the Latin Playerz perform at the Hagee Communication Center in Waxahachie. Brun's music is known for its dynamic blend of rhythm and blues, swing, and straightforward jazz with a Latin beat.
On Sunday, the rock and roll chamber orchestra Montopolis perform a new work titled "The Legend of Big Bend." See them tonight at the Modern Art Museum of Fort Worth.
Monday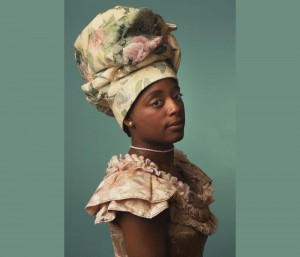 Art&Seek Spotlight Artist Chesley Antoinette has a new exhibition showcasing fashion photography and wearable sculptural turbans inspired by headwraps from the 18th Century. "Tignon" will be on view through March 4 at the East and West Galleries on the campus of Texas Woman's University.
Richardson's Michael O'Keefe also has a new exhibition. Head to Dallas' Valley House Gallery & Sculpture Garden to see his recently completed sculptures, drawings, and paintings. See "Recognitions" through March 16. 
Irving Arts Center has innovative lithographs by Massachusetts-based artist Carolyn Muskat. Her exhibition "Here and Now" is on view through March 31.
Tuesday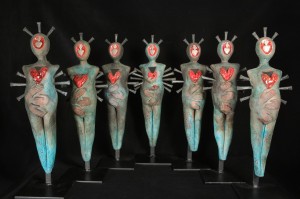 Texas Wesleyan University has ceramic sculptures by artist Rebecca Boatman. "Silent Covenants" is on view at the Bernice Coulter Templeton Art Studio through March 28.
UT Tyler hosts the Spanish dance group Los Vivancos tonight. Head to the Cowan Performing Arts Center to see them dance to hits by Metallica, Deep Purple and more.
For more on these and other events, explore the Art&Seek calendar.