Hello February! It may be the shortest month of the year, but that doesn't mean there's a shortage of things to do. The Art&Seek calendar has more than 1000 events to help you get your February art fix. Get a jump on Valentine's Day and treat your sweetie to a concert or an art exhibition during this first week of the sweetest month. If you can't decide, no worries. The Art&Seek team is here to help. Check out these events, hand-picked just for you.
Wednesday
In Keller, Elm Street Studio hosts "Life in Frame." K.C. Hulsman's exhibition explores age and decay via landscape photography and Texas imagery. The show is on display through March 1.
The Amon Carter Museum of American Art and the Fort Worth Public Library's arts educators are staging a workshop today at the Wedgwood Branch of the Fort Worth Public Library. At Art Adventures, children and families will learn about a work of art from the museum's collection, hear a story, and have an opportunity to create their own artwork.
Thursday
Time's running out to see illustrations by the late Ron Tomlinson. His work explores themes of immigration and dignity. Don't miss "Vecinos" at Artspace111 through Feb. 2. 
True crime stories have taken over television, literature, and podcasts. Now they're taking over The Wild Detectives in Dallas. Head there tonight to hear Pulitzer-winning author, Gilbert King discuss his new book, "Beneath a Ruthless Sun," with culture critic Chris Vognar.
MainStage Irving-Las Colinas presents "Ravenscroft," a thrill-filled mystery centered on the perplexing death of two men. See the ghostly play at the Irving Arts Center through Feb. 2.
Friday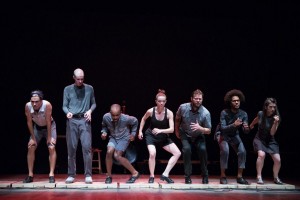 TITAS welcomes Dorrance Dance to the Winspear Opera House in Dallas. The award-winning tap dance company, based out of New York City, works to honor tap dance's uniquely American history.
Stop by Denton's Patterson-Appleton Arts Center tonight for the opening reception of "Materials Hard+Soft." The exhibition features 68 works from local and international artists. And the artworks come from various mediums.
Saturday/Sunday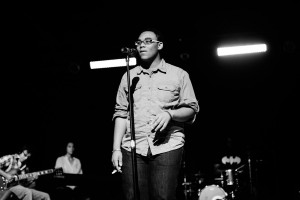 DaVerse Lounge, the spoken word and youth development program, is known for promoting a love for poetry. Celebrate the program at a photo exhibition in their honor at Dallas' Umbrella Gallery. The opening is Saturday.
Looking to forward to the weekend to listen to some live music? Then on Saturday, make your way to Fort Worth Live! to hear Austin singer-songwriter Jeremy Nail perform.
The Irving Arts Center has a mixed media art exhibition inspired by the life of bees. In "The Fragile Bee," artist Nancy Macko explores the relationship between bee society and art, science, technology, and matriarchal cultures.
In Fort Worth, Amphibian Stage Productions has a wry comedy about uncertain times and the closing down of a business. Don't miss Steven Dietz's "Lonely Planet."
Monday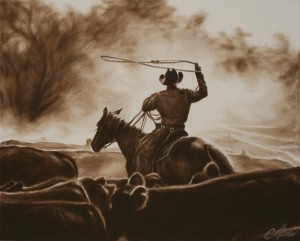 Carol Acedo paints nature and life in a way that brings still images to life. See for yourself at her cowboy inspired exhibition "Dust till Dawn." That's at the Fort Worth Community Arts Center. Just in time for the Fort Worth Stock Show too.
In Mesquite, the galleries at Eastfield College has photographs and paintings exploring physical and psychological boundaries. See Tesa Morin's "Borderlands."
Tuesday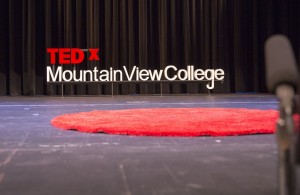 TEDx returns to Mountain View College. Head there to hear from a host of speakers, including WFAA's Demetria Obilor, poet Tro'juan Henderson and opera singer John Holiday.
The SP/N Gallery at UT Dallas in Richardson has an art show that surveys photography from the beginning of the 20th century to now. "Representation and Presentation in Photography: Selections from the Comer Collection" is on view through February 16.
For more on these and other events, explore the Art&Seek calendar.