Happy New Year! If you have resolved to get out and see more art in 2019 you're in luck! The Art&Seek calendar is chocked full of all sorts of art-related activities to help you keep that resolution. Here are just a few we've hand-picked to get you started.
Wednesday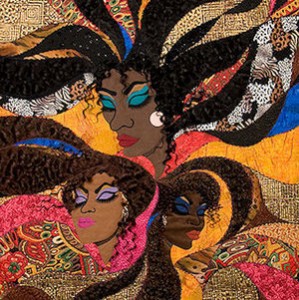 The Patterson-Appleton Arts Center in Denton has quilts made by artist Barbara McCraw on view. McCraw's quilts celebrate figures like Nelson Mandela, Bishop Desmond Tutu, and the Obamas and can be found in many collections including in the Smithsonian.
Fort Works Art has a new two-person show called "Chameleon." The exhibition features paintings and sculptures from Fort Worth's Jay Wilkinson and Austin Fields. It's on view through Jan. 26.
Thursday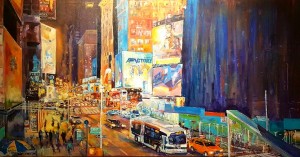 "Reality of Unheard Stories" is a solo exhibition featuring the paintings of Irving-based artist Arjoon KC. His cityscapes are inspired by Jackson Pollock and Pablo Picasso. See it at the Irving Arts Center through Jan. 6.
You're running out of time to see "Balenciaga in Black" at the Kimbell Art Museum. The exhibit showcases the costumes and accessories created by fashion genius Cristóbal Balenciaga. It's on view through Jan. 6.
The Dallas Theater Center's Playwright-in-Residence Will Power has crafted a play about the real-life friendship of Muhammad Ali and Stepin' Fetchit. See the area premiere of "Fetch Clay, Make Man" at the Wyly Theatre through Jan. 13.
Friday
The Modern Art Museum of Fort Worth maintains one of the foremost collections of modern and contemporary international art in the central United States. See works from Jenny Holzer, Roy Lichtenstein, and other modern artists.
The Kimbell Art Museum invites teens and adults to investigate color at their Studio Five 90 pop up art class. Explore various movements, themes, and styles, including Abstract Expressionism, Color Field painting, Pop art, and Minimalism. And while you're at the Kimbell, don't forget to check out their special exhibitions.
The youth theater group, Junior Players, are taking on the two-time Tony Award-winning musical "American Idiot." Head to Moody Performance Hall in Dallas to see the Green Day-inspired show.
Saturday/Sunday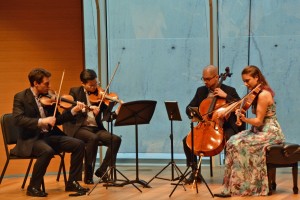 The Dover Quartet is a highly praised string ensemble.  The Chamber Music Society of Fort Worth will host the young musicians on Saturday at the Modern Art Museum.
The band, Motorcade, has toured all of 2018 in support of their new and self-titled album. On Saturday, KXT 91.7 will present the indie band at The Kessler Theater in Dallas.
On Sunday, First United Methodist Church in Garland hosts piano player extraordinaire Eldred Marshall. Marshall's played around the world and is currently a doctoral student at UNT.
Throughout the weekend, see "Cult of the Machine: Precisionism and American Art" at the Dallas Museum of Art. This exhibition showcases our fascination with technology and all things mechanical.
Monday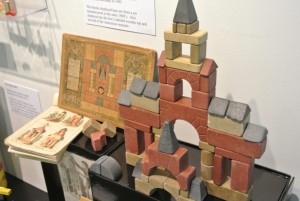 The Architecture and Design Exchange, formerly the Dallas Center for Architecture, is exploring our love of toys that you can build things with. Head there to see vintage toys and examples of miniature building development. The holidays will be the perfect time to see "Building Toys and Toy Buildings: Architecture Through A Child's Eyes."
In Fort Worth, the Sid Richardson Museum offers up a different side of the famous Western artist, Frederic Remington. In "Another Frontier" Remington recaptures the more verdant landscapes of his youth in New York state.
Tuesday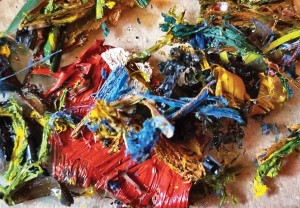 The Sly Cat Gallery in Cedar Hill has a group exhibition on view. The theme is "Texture" with works that represent each artist's interpretation of texture in the medium of her/his choice.
The Dallas Museum of Art has acquired artworks by seven contemporary female designers. The acquisitions are part of the museum's efforts to promote contemporary talent. The collection of pieces can be seen in the exhibition, "Women + Design" through February.
In Fort Worth, the Amon Carter Museum of American Art has dug into their permanent collection for an exhibition they're calling "From Remington to O'Keeffe." Head to the Carter to see some of the museum's Greatest Hits.
For more on these and other events, explore the Art&Seek calendar.