The month of April brings more than showers to our area. Lots of spring season openers, end-of-year school productions, festivals, and new exhibitions are sprouting everywhere. Check out our list below for a sampling of arts-related happenings in the metroplex then visit the Art&Seek calendar to harvest even more ideas for your monthly planner.
Wednesday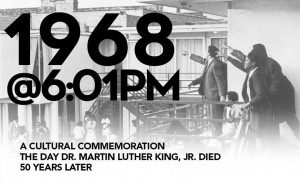 Dr. Martin Luther King, Jr. was assassinated 50 years ago today. Celebrate the civil rights activist's life and work today at the Naomi Bruton Theater. TBAAL will host 50 multi-denominations spiritual leaders and reflect on King and his global impact.
This afternoon, Fort Worth's Kimbell Art Museum hosts a lecture that examines art and diplomacy through sculpture with guest lecturer Harvard's Suzanne Preston Blier.
Thursday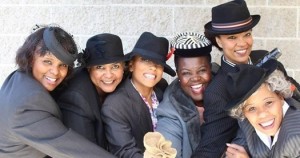 Soul Rep Theatre Company has a new play about young black women – who with help from some church ladies – defy the odds and attend college during the great depression. See the lengths these fine upstanding church ladies will go to in the comedy "Steal Away" at the South Dallas Cultural Center.
Texas Woman's University in Denton invites you to their campus for "ArtsWalk: Emerging Stories." The event includes dance performances, theater works, and visual arts.
Friday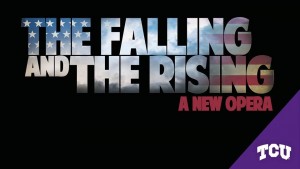 The world premiere of "The Falling and The Rising" will debut at TCU's Landreth Auditorium. It's a compelling and inspiring story about soldiers recovering from warfare. The opera was crafted using dialogue from firsthand interviews with American vets. "The Falling and The Rising" is a joint production of TCU and the U.S. Army Field Band & Soldier's Chorus.
The 2018 Nasher Prize Laureate, Theaster Gates, speaks about his artistic philosophy and sculptural practice. Hear him speak at the Wyly Theatre in the Dallas Arts District.
Saturday/Sunday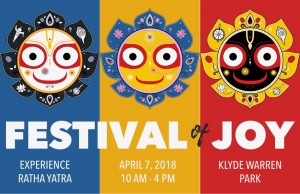 On Saturday join Kalachandji's and the Crow Museum of Asian Art for Ratha Yatra, a South Asian celebration also known as the Festival of the Chariots. It's vibrant, bright and loads of fun. Celebrate the Festival of Joy at Dallas' Klyde Warren Park.
Also on Saturday, the Alkek Fine Arts Center at Weatherford College hosts four singers taking on the American Songbook. Composers represented include George Gershwin, Cole Porter, Hoagy Carmichael, Duke Ellington, and Irving Berlin, just to name a few.
In Fort Worth, more than two dozen songs from "Let the Good Times Roll" to "I'm Your Hoochie-Coochie Man" are featured in the Tony-nominated musical, "It Ain't Nothin' but the Blues." Catch it at Jubilee Theatre.
On Sunday, celebrate National Letter Writing Month by attending the 2nd Annual Address Me: Everything Needed to Send a Piece of You at The Wild Detectives in Dallas. Stationery and postcard options, stamps, pens, working vintage typewriters, and tips on the art of letter writing are all provided. All you'll need is the address of a loved one.
Monday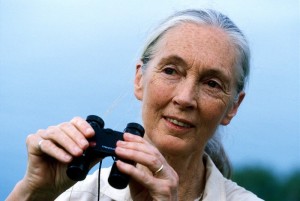 British primatologist and anthropologist Jane Goodall visits Denton for the University of North Texas Distinguished Lecture Series. Hear her speak tonight at the Coliseum (Super Pit) on the UNT campus.
Tonight at Moody Performance Hall Mayor Mike Rawlings will host the annual panel discussion, Dallas Cultural Plan: Working Together for a Creative City. The conversation will share insights from the 2018 Dallas Cultural Plan process and bring together thought leaders on issues such as artist housing, entrepreneurship, and corporate philanthropy to discuss how Dallas can reach its cultural potential.
Tuesday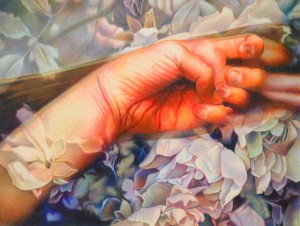 "Euphoria" is a new exhibition featuring drawings and paintings by emerging North Texas artist Sarah Barnett. Her work questions the paradoxical relationships of love and suffering, life and death, and the notion of sin and morality. See her show at Voertman's Gallery in Denton through April 14.
Texas Christian University's French Film Festival continues with "My Life as a Zucchini." The film uses stop-motion animation to tell the story of an orphaned boy learning to love and trust again. See it at the Richardson Building Lecture Hall on the TCU campus.
For more on these and other events, explore the Art&Seek calendar.