Been there, done that? Sure there are some obvious choices for you to spend your leisure time this week. But how about this week you try something different – check out the new music venue, visit that college gallery you've been meaning to check out, see a challenging play. Allow us to highlight some interesting and maybe some not-so-obvious choices for you to consume art and culture this week.
Wednesday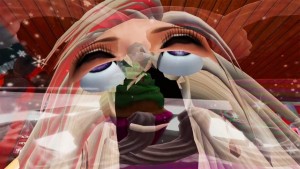 Fans of cinema vérite, far out animation and all things weird should check out "The Eyeslicer" Roadshow in Smell-o-Vision. This handcrafted mixtape of the boundary-pushing film is sure to blow your mind. Sniff it out at the Texas Theatre in Oak Cliff.
The School of Arts and Humanities at UT Dallas hosts an alumni art show featuring works by 45 graduates. "Critical Mass" will pull you in at the new Visual Arts SP/N Gallery on the Richardson campus.
Thursday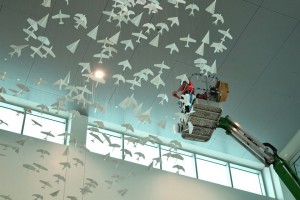 On Friday, the Fort Worth Public Art program will unveil a new work by L.A. artist Kipp Kobayashi at Meacham International Airport. The artwork called "Collective Transitions" consists of 800 steel "paper" airplanes. But tonight, head to Art7 Gallery to hear the artist talk about the exploration of social interaction and the work. 
Virtual reality and augmented reality are transforming how we live and work. It's also changing how we experience art. Head to the Nasher Sculpture Center in the Dallas Arts District tonight to learn about this future. The LASER (Leonardo Art/Science Evening Rendezvous) event is hosted by UNT's  xREZ Art + Science Lab and the Business Council for the Arts.
Friday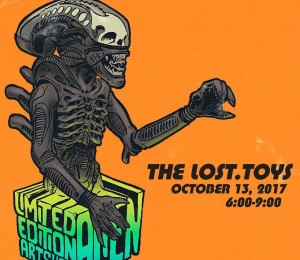 Today's is absolutely your last chance to see artwork inspired by Ridley Scott's science fiction horror classic, "Alien." The Lost.Toys in Dallas, a toy store specializing in vintage toys, hosts the Limited Edition Art Show that serves as love letters to action figures.
Amphibian Stage Productions in Fort Worth imagines Leonardo da Vinci in turmoil, torn between art and science in the new comedy, "A Lost Leonardo."
Saturday/Sunday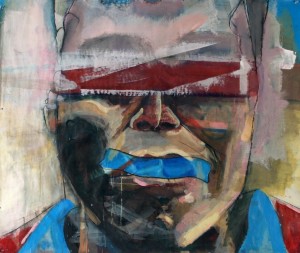 On Saturday, stop by Bernice Coulter Templeton Art Studio at Texas Wesleyan University for the opening reception of ANIMUS. The show features work by artists Genevieve Armstrong and Juan Cruz who use personal experiences to produce work.
Plan to spend the whole day with Women in Film. They'll host a luncheon, workshop, screenings, and reception at various venues for the 16th Annual Flicks by Chicks Fest Part 1.
Also on Saturday, KXT 91.7 hosts a local music showcase at Shipping & Receiving in Fort Worth. Bands include locals Oil Boom, the Matt Tedder Trio, Ashleigh Smith, and Tornup.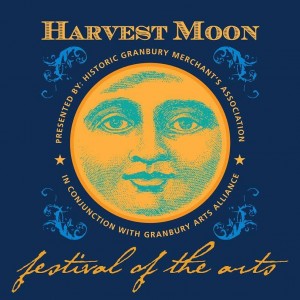 Head to Granbury Town Square for the 39th annual Harvest Moon Festival this weekend. The gathering features work by more than 75 artists from around the country. There will also be hands-on art projects for children, and local musicians will perform throughout the two-day celebration.
On Sunday, New Texas Symphony Orchestra presents "Bridges: Connections," an orchestral performance featuring pieces by Brahms and Beethoven. Hear the concert at Moody Performance Hall in Dallas.
Monday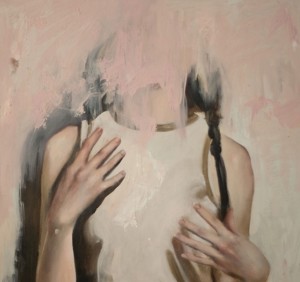 This year is the last year for the annual Art in the Metroplex exhibit. Through its 33 year history, the show has exhibited the work of thousands of local artists. Don't miss its grand finale at the Fort Worth Community Arts Center through Oct. 25.
The Irving Arts Center is hosting the 6th Annual Juried International Exhibition of Islamic Contemporary Art. The artwork is inspired by Islamic art, literature, architecture, and culture and features works in a variety of styles and media from artists around the world.
Tuesday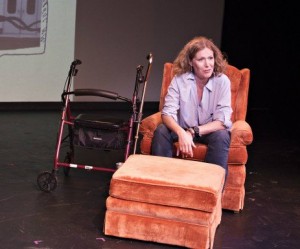 When award-winning actress and Art&Seek Spotlight creative Sherry Jo Ward was diagnosed with Stiff Person Syndrome, a rare neuromuscular disease, it did not stop her from acting. Currently, she is in two plays. She wrote and stars in the one-woman show called "Stiff."  See it this Tuesday and Oct. 31 at Stage West in Fort Worth.
The Tyler Museum of Art has close to 40 works on view by the late Pop Art icon, Andy Warhol. See Andy Warhol: Screen Prints & Snapshot through Jan. 7.