The week is racing by. Still have crazy deadlines at work, kids' projects are coming up, can't take on one more obligation?  Stop, breathe and let us help you plan some restorative me time. Take time this weekend to stroll through dozens of galleries, loose yourself in a good book and drink, find yourself transported to another time and place through the world of photography, or celebrate the life and times of a culinary icon. Which respite from our picks will you choose?
Wednesday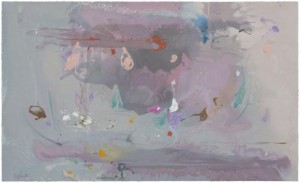 Ambreen Butt's new exhibition 'What is left of me' addresses political oppression and global violence. See the large-scale resin installations and collage-based works at the Dallas Contemporary.
In Denton, a show called "truly, madly" features portraits of women teetering between anxiety and euphoria. The work is from photographers Kasumi Chow and Desiree Espada and it's at UNT's Murchison Performing Arts Center.
The Amon Carter Museum of American Art in Fort Worth has rarely-seen works by iconic expressionist painter, Helen Frankenthaler. 'Fluid Expressions' features 25 prints made from a diverse range of techniques, including lithographs, etchings, aquatints, screen prints, and woodcuts.
Thursday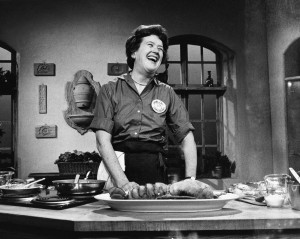 "Trailblazers and Outlaws" take center stage at this year's Crossroads of Texas Film Festival in downtown Waxahachie. Check it out to see films about Texas criminals and pioneers.
Acclaimed food writer and historian Sharon Hudgins recounts the fascinating story of Julia Child's life. That's happening at the Allen Public Library.
Friday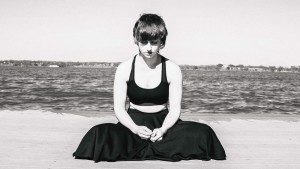 Dallas' PrismCo tells stories through movement. Their newest production, "Medea Myth: Love's Beginning" puts a new spin on the Greek tragedy. See it at the Wyly Theatre.
As part of Dallas Jazz Appreciation Month, UTD professor and visual artist, Andrew Scott teams up with five-time Grammy winner Terence Blanchard for an artsy jazz performance. It happens at the O'Donnell Arts and Technology Building on the UTD campus.
Saturday


The Dallas Art Dealers Association hosts its 2017 Spring Gallery Walk.  This is your chance to see works at 30 galleries across 11 sites all in one day. Yowza!
Parker University in Dallas is the place to be for the Louder Than a Bomb Youth Poetry Finals. Young DFW Writers will celebrate the end of this season's slam poetry program with teens from schools across the metroplex competing.
Sunday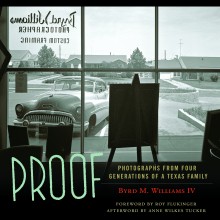 Art&Seek Spotlight Artist Bryd Williams hosts a pop-up art show and book signing at UNT on the Square in Denton. He'll show photography from his book "Proof: Photographs from Four Generations of a Texas Family."
Get the skills to quilt like a pro at SCRAP Denton's Improv Quilt Workshop. You'll learn to sew your own make-do quilt in just two sessions.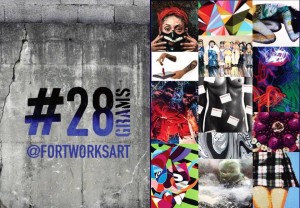 Monday 
See works by figurative and abstract artists from across the globe. The show #28Grams at Fort Works Art is on view through May 20.
Head to The Wild Detectives bookstore to hang with The Silent Reading Society. This group invites readers to come together have a drink and read – and there's no homework! No assigned reading. Just read, sip and hang.
Tuesday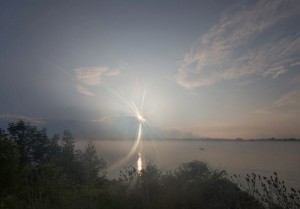 Art&Seek Spotlight Artist Fatima Hirshi and Dark Moon Poetry and Arts have arranged a site-specific poetry reading at the West Dallas Multipurpose Center. It's about the past and present of West Dallas and it's part of the Decolonize Dallas series of events to activate historical memory through culture.
Check out the Photographs Do Not Bend gallery for Jeanine Michna-Bales' solo exhibition reflecting upon the history of the Underground Railroad. See the photographic journey "Through Darkness to Light: Seeking Freedom on the Underground Railroad" through May 6.
For more on these and other events explore the Art&Seek calendar.