Happy New Year! I love the brand new start the new year brings. The hub-bub of the holiday season is finally over and a fresh, new 365 days with endless possibilities lay ahead! Of course, as much as I love filling in my spanking new calendar on January 2, I recognize that this is a tough time of the year for the tinies. For the past 12 weeks, they've been up to their eyeballs in everything from fabulous fall festivals to yuletide spectaculars, and now…zero, zip, nada.  There's nothing to look forward to. The only glimmer of excitement on the horizon is a possible snow day here and there.
Truth be told, there's plenty to do during the winter months, just take a look at some of the fun events happening this weekend.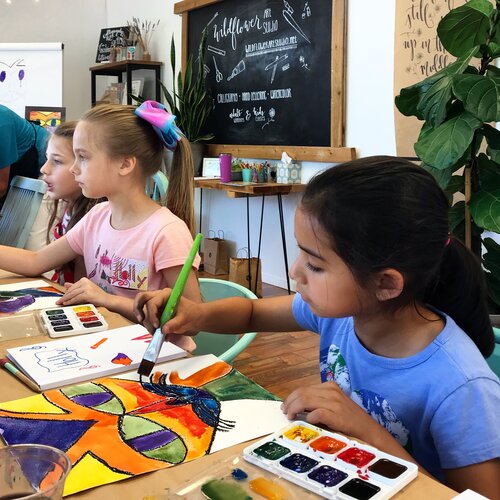 Chase away the winter doldrums and wake up creativity with a Watercolor Workshop at Wildflower Art Studio in Denton.
The 2-hour class is for kids in kindergarten through 5th grade and covers a variety of watercolor painting techniques. Students are introduced to inspiring artists while learning to create their own unique masterpiece. This fabulous winter workshop happens this Saturday from 10 a.m. to noon. While you're there be sure to check out their other workshops for kids.
If you're looking for something for the itty-bitties, check out the Dallas Museum of Art's Arturo's Art & Me class. Kids ages 3-5 (and their favorite adult) listen to a story, look at works of art, and play hands-on games in the Museum galleries. The event culminates with masterpiece making in the Art Studio. It's the perfect activity for a blustery morning.
High drama! Overacting! Silliness! It's all there in "Tom Terrific and the Missing New Year's Baby Or…The Case of the Missing Trust Fund, Or…Stop Villian! That's My Sandwich!" In this melodrama, with the exceptionally long title, Snidley Smee has stolen the baby New Year and all of the town of Holliday Village is in a dither. Without baby New Year nothing will change. No new seasons, no new food, no new president! Oh, the horror! Will they find baby New Year? Will Tom Terrific ever propose to Sweet Sally? Will Ophelia, the blind shop keeper ever find her sandwich? Find out this weekend at ArtCentre Theatre.
Show the kids some of the cool stuff you use to play with at Architecture and Design Exchanges' exhibition, Building Toys and Toy Buildings: Architecture Through A Child's Eyes. The show includes a variety of both vintage and modern toys and looks at the various toy buildings in existence, with a special emphasis on dollhouses, including one of the first Barbie Dream Houses and a house built by an architect for his daughter in the 1970s. Another highlight is a 6-foot tall K'Nex Ferris Wheel made up of 8,550 individual pieces. The exhibit itself is hands-off, but visitors can design and build their own houses with blocks, TinkerToys and LEGOs in a special "Construction Zone."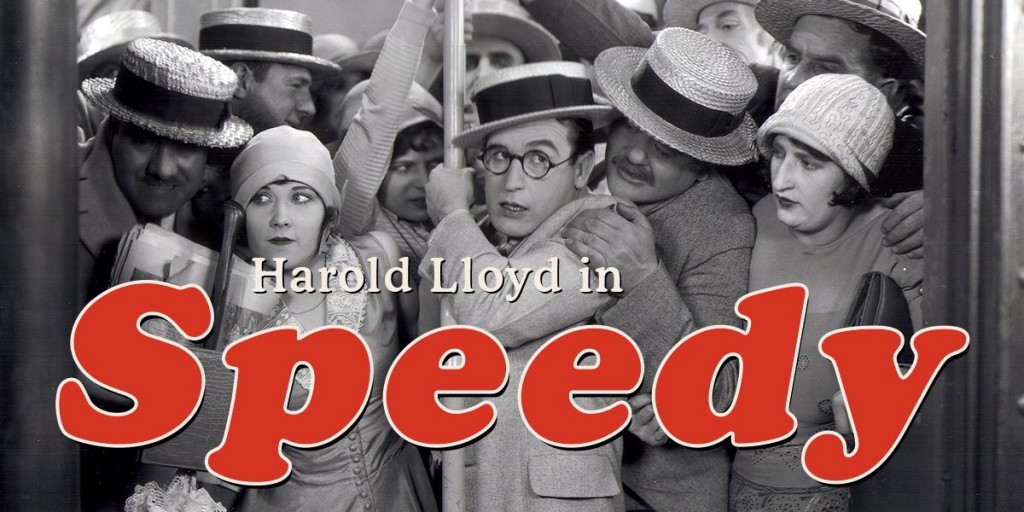 Sunday's a school night, but you might want to deviate from the routine just this one time to catch the Harold Lloyd silent film classic "Speedy" at St. John's Episcopal Church in Dallas. Our hero, Harold "Speedy" Swift, a fan of Babe Ruth and the New York Yankees, saves from extinction the city's last horse-drawn trolley. The film is big fun and features a visit to Coney Island, a wild chase scene through New York City traffic, and a cameo appearance by none other than the Babe himself. To make it extra special, the film will be accompanied by organist Benjamin Kolodziej in an authentic, 1920s style. There will also be popcorn for everybody.
Celebrate the New Year and the Year of the Rat with Japanese music, food, and fun at the annual Mochitsuki Celebration. Mochitsuki is the Japanese tradition of pounding rice to make mochi, or rice cakes in preparation for the New Year. At this fun festival, kids can see a mochitsuki demonstration, sample mochi, learn calligraphy, origami, and play traditional Japanese New Year's games. Other highlights include Japanese drumming, folk dancing, and Samurai Sam from The Ann & Gabriel Barbier-Mueller Museum will be on hand for photo ops. The fun happens this Saturday at the Fujitsu Network Communications headquarters in Richardson.  
For even more kid-friendly events, explore the Kids & Family section of the Art&Seek calendar.