I confess. October is my favorite month. Besides cooler temperatures, pumpkin spice, and all that jazz, October also brings out the Craft Queen in me. I know you're thinking December is when most Craft Queens go to town, but for me, it's definitely October. There's something about creating completely useless Halloween doo-dads using styrofoam, colored leaves and a glue gun that really fires me up and feeling completely satisfied with myself. Some of the projects have been successful, like the cute little plastic ghosts circling my Chinese Pistache tree. Others, like the cat pumpkins that looked more like pigs…well, not so much. But I don't let those failed projects get me down. Every October I whip out the glue gun and get back in the proverbial craft saddle looking for inspiration from my favorite month.
You don't have to be crafty to get into the spirit of the season. Check out these events for boatloads of fall, family-friendly fun. No glue gun required.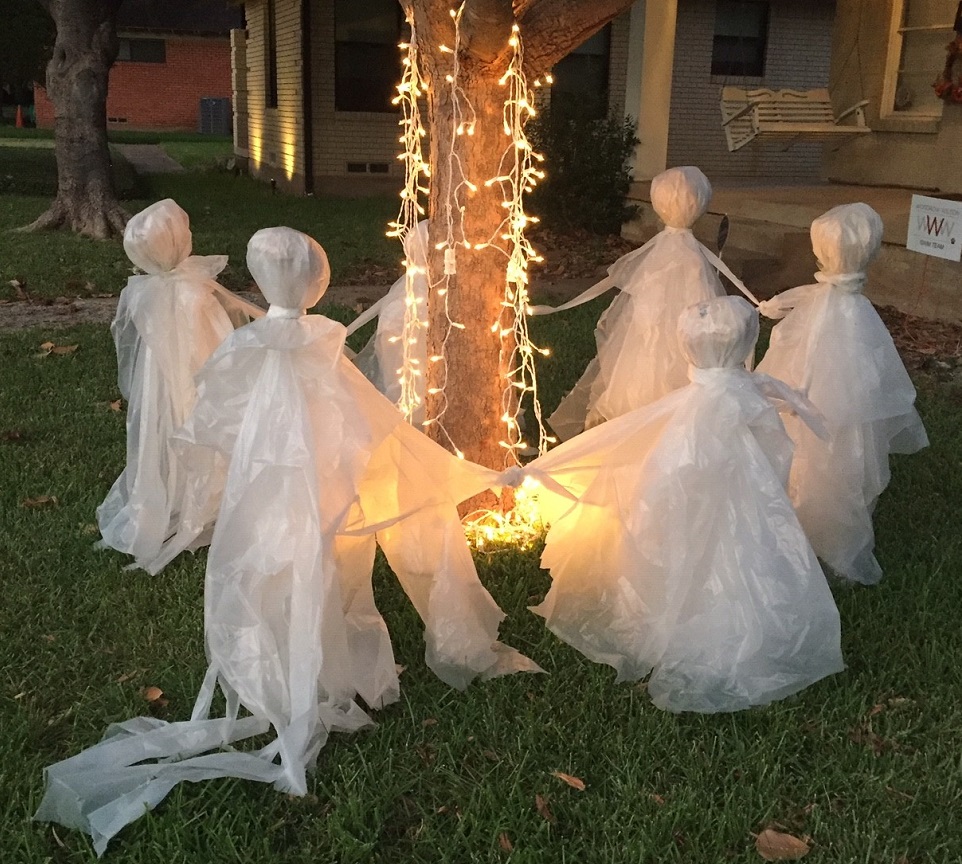 The Dallas Museum of Art wants you to turn up the juice–Beetlejuice, that is– at Second Thursday with a Twist. Take a unique and unexpected look at the Museum's collection while celebrating the world of Tim Burton and everyone's favorite uninvited house guest. The evening starts with a screening of 'Beetlejuice,' the spooky classic that started it all. Later, you can pop over to the C3 gallery and make a claymation figure or get reading recommendations from the Dallas Public Library on all things Halloween from the Peanuts-inspired booth. Finish off the evening with a tour with Mercedes Henry of Nightly Spirits. You'll explore macabre works from the Museum's collection that tell fascinating tales about the deceased and what they leave behind.  Feeling frightfully hungry? Pop down to the cafe for refreshments. There's Lemon Shoo-Fly pie for little monsters and  Beetlejuice's featured cocktail for mom and dad.
If you're a true lover of everything spooky you won't want to miss LakeCities Ballet Theatres' production of 'Le Ballet de Dracula.' This slightly dark ballet features dancing gypsies, bats, vampire brides and of course, Dracula himself. In short, this ballet does for Halloween what 'The Nutcracker' did for Christmas. The dancing, costumes, and staging are all first-rate and the story will keep you on the edge of your seat. Kids can dress in Halloween costumes and participate in a drawing to be held at intermission during each performance.  If you need another reason to go, there is a special "Bridal" workshop on the 12th at 12:30 p.m. prior to the matinee where young children will be given a bridal veil or Dracula's cape and dance on the stage with the LakeCities Ballet dancers. There are only three performances of this out-of-the-ordinary ballet and tickets sell out quickly, so don't wait.
Head to the Dallas Farmers Market this weekend to celebrate the strange and spectacular when Lone Star Circus presents Cirque Kerwich. See breathtaking acrobatics, twisty contortionists, award-winning magic, electrifying jugglers and it all happens under a brilliantly lit circus tent. Come to the pre-show one hour prior to each performance to meet circus stars and to try your hand at circus skills.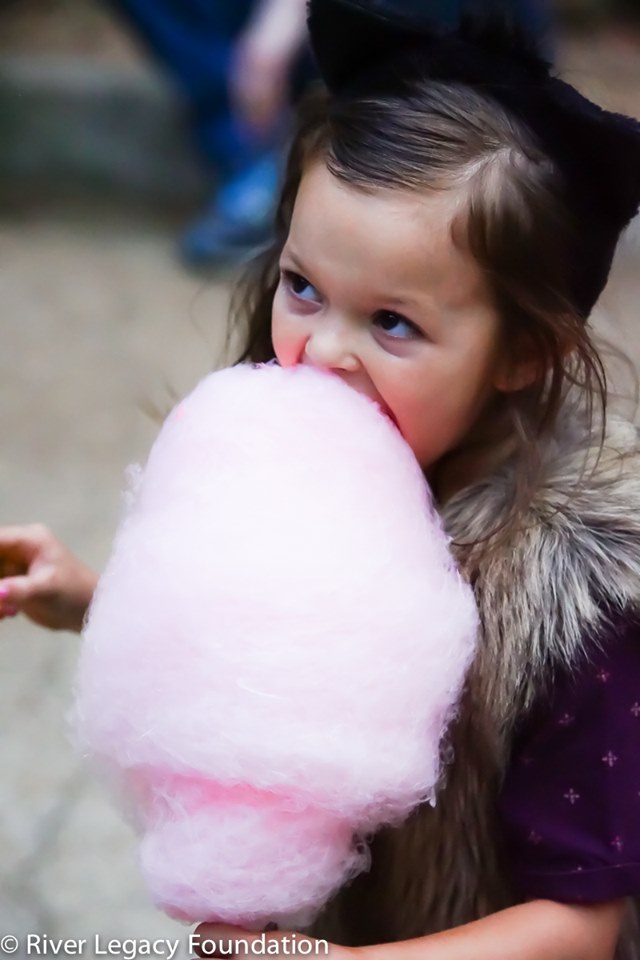 Celebrate the autumnal season at River Legacy Living Science Center's Fall Festival. The nice folks at the Center have combined the best of After Dark in the Park and the city's annual Eco-Fest to create a unique festival that focuses on nature and conservation. Families will enjoy popular activities from both events such as animal explorations, face painting, storytelling, hayrides and more with a mix of new games, demonstrations, and vendors for a one-of-a-kind fall festival. The fun happens this Saturday and Sunday from 11 a.m. to 9 p.m.


Join Daniel Tiger, Katerina Kittycat and KERA this Saturday at Lone Star Park in Grand Prairie for Be My Neighbor Day. At this very special event, you and the littles can take part in a variety of service projects benefiting local nonprofits, enjoy storytime with Daniel Tiger, and meet new friends in a special vendor area called "Meet the People in Our Neighborhood." The event is free, however, families are encouraged to bring items like shoes, gloves, hats, and scarves for our North Texas neighbors who need it most.
If you're looking for even more seasonal happenings check out our Halloween/Fall Festival Theme. And for a complete list of Pumpkin Patches in our neck of the woods look here.