There is a lot to look ahead to in this Look Ahead post. From small and innovative college galleries to big splashy openings, the volume of arts and cultural happenings in North Texas can be daunting. But Art&Seek is here to help. Check out our list of suggestions to add to your to-do list this week.
Wednesday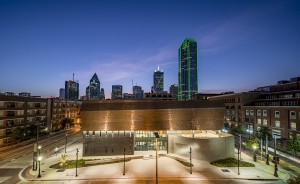 Don't miss the grand opening of the Dallas Holocaust and Human Rights Museum today. They've got an incredible permanent exhibition that features audio and video testimonies from local Holocaust survivors.
The UNT Symphony Orchestra performs music from the Romantic era. Hear them take on Schumann and Tchaikovsky at the Murchison Performing Arts Center on the Denton campus.
Time's running out to see the exhibition "Red" at the Arlington Museum of Art. The group show's inspired by the fight against AIDS and HIV.
Thursday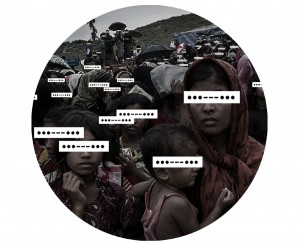 Sculptor and installation artist Bernardo Vallarino has a new exhibition. It's called "En Sus Rostros" (Is Written on Their Faces). Check out the opening tonight at Tarrant County College's South Campus' Carillon Gallery.
A dozen galleries on Dragon Street are hosting an art walk. Make your way to the Dallas Design District to see new works and to discover local artists.
The alt-rock darlings Cake and Ben Folds are performing together tonight. Head to The Theatre at Grand Prairie to hear faves like "Rockin' the Suburbs."
Friday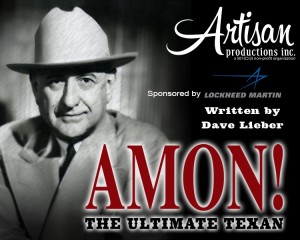 The Fort Worth Community Arts Center stages a play about newspaper publisher and philanthropist Amon G. Carter. See "AMON! The Ultimate Texan" in the W.E. Scott Theatre.
The über talented student-performers at Dallas' Booker T. Washington are staging "Bring It On: The Musical." The show's loosely based on the movie, which is centered on the world of competitive cheerleading.
In Arlington, Levitt Pavilion hosts Flow Tribe. The New Orleans-based funk-rock band constantly mixes genres and brings loads of energy to the stage.
Saturday/Sunday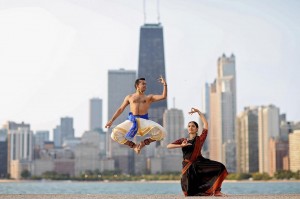 On Saturday, Tejas Dance presents "Sugati" at the Eisemann Center in Richardson. Viraja and Shyamjith Kiran are a dynamic dancer couple trained from the illustrious Kalakshetra Foundation. They merge traditional Indian dance and with contemporary techniques.
"Call Me Lucky" is the 32nd album from Austin's honky-tonk renegade Dale Watson. It was released to much acclaim earlier this year. Hear him perform it at the Smoked Barbeque Fest this Saturday at Dallas' Main Street Garden.
On Sunday, Austin's experimental classical music ensemble Montopolis performs at Arlington's Levitt Pavilion. Go there for a one-of-a-kind performance inspired by Big Bend National Park.
Throughout the weekend, the Denton Black Chamber of Commerce is hosting their annual Denton Blues Fest at Quakertown Park. The event will feature 11 blues acts from the region, kid-friendly activities, arts and crafts, and delicious festival food.
Monday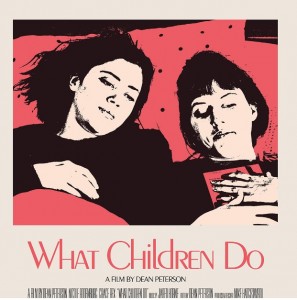 Fort Worth's newest Arthouse Cinema, The Grand Berry Theater, is partnering with the Lone Star Film Festival for a series featuring indie films. Tonight they'll be screening the comedy "What Children Do."
The Fort Worth Community Arts Center has several art exhibitions closing this week. Ceramic sculptures and 2-D paintings are just some of the artwork on display through Sept. 27.
Don't miss tonight's Chamber Music Recital at SMU's Caruth Auditorium. The group will be performing some all-time favorite chamber music masterpieces by Brahms, Milhaud, and Rachmaninoff.
Tuesday
Have you been to the newly remodeled Amon Carter yet? If not, get there. They've got a mind-blowing retrospective looking back at the early work of photographer Gordon Parks.
There are only a few days left to see Kalee Appleton's show "A Number of Grand Gestures" at Texas Christian University's Moudy Gallery. Her show features large-scale photographic prints that explore the skewed perception of digital technology and its role in informing a sense of place and memory.
Catch "In The Heights," tonight at the Wyly Theatre. The Tony Award-winning musical was the first offering from Lin-Manuel Miranda, the genius behind "Hamilton."
For more on these and other events, explore the Art&Seek calendar.