Trying to decide what to do this week? The Art&Seek calendar regularly posts close to 1,000 events online. Don't know where to start? Try doing a search by date or by categories. There's a category for arts, books, dance, music, museums, theater, and Radio-TV-Film. Whether you're looking for something new and daring to do or something familiar and comfy you can find it here. Here are a few suggestions to get you started.
Wednesday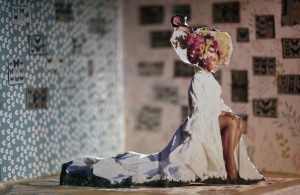 In Fort Worth, Art Room gallery showcases teen artists. The exhibition features students who've studied with the Modern Art Museum of Fort Worth's visiting artists.
The Nasher Sculpture Center hosts a workshop and discussion at the Dallas Public Library's Forest Green Branch tonight. Go there to learn all about fiber artist Shelia Hicks.
Thursday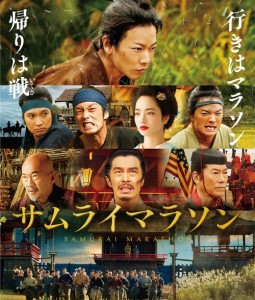 The Asian Film Festival of Dallas ends tonight. But the fun's not over. They've got multiple films screening at Dallas' Angelika Film Center, including "Samurai Marathon" and an exciting new comedy called "Go Back To China."
In Fort Worth, Stage West opens a new show called "Lungs." That's a play about a couple tackling the decision to procreate and how their discussion births a whole lot of drama.
Finally, the Hurst Public Library hosts a world music night. So climb aboard this Continental Journey and hear tunes from all seven continents played.
Friday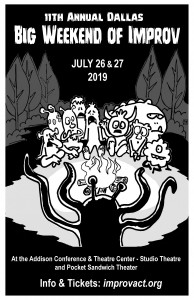 The Addison Theatre Centre also has big plans this weekend. The Alternative Comedy Theater is bringing in a dozen troupes for the annual Big Weekend of Improv.
Kitchen Dog Theater and Cry Havoc have teamed up to create a new documentary-style play called "Crossing the Line." It's about the immigration debate and the situation at the border. See it at the Trinity River Arts Center in Dallas.
The University of Texas at Arlington hosts a local writer's symposium. Get to the Arlington campus tonight to meet the authors at a free community night event.
Saturday/Sunday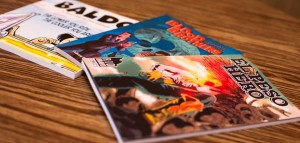 Latino artists, writers, and creators from the comic book community are assembling for the Texas Latino Comic-Con. Check it out on Saturday at the Latino Cultural Center.
Also on Saturday, Fort Worth's Art Room gallery hosts a bookmaking workshop. It's being led by photographer Deedra Baker. But space is limited.
Throughout the weekend, take some time to see the Keith Haring exhibition "Against All Odds" at the Arlington Museum of Art. The show features 54 paintings from the former street artist.
The Botanical Research Institute of Texas has 55 floral paintings on view from six artists of the Botanical Art Collective of North Central Texas.  See the exhibition "Six Ways" through Sept. 13.
Monday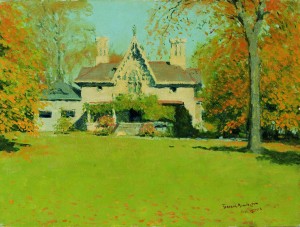 Frederic Remington's drawings, sculptures, and paintings of the American Old West are iconic. But he also depicted life on the east coast. See these rare works at Fort Worth's Sid Richardson Museum.
The Bush Presidential Center explores presidential retreats like Camp David and Bush's Crawford ranch with photos, furniture, and behind-the-scenes stories. See "Presidential Retreats: Away from the White House."
Brookhaven College Art Department also has faculty works on view in the Forum Gallery. See Juliette McCullough's paintings on canvas and paper in the show "Faculty Projects 4o."
Tuesday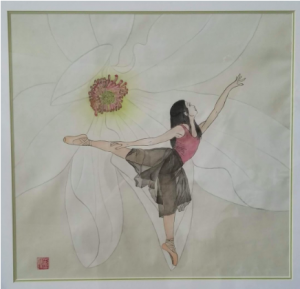 The ArtCentre of Plano has a new exhibition on view called "FLOW – Dedication Of Women." It features work from five artists who've been influenced by Chinese art.
In Fort Worth, Scat Jazz Lounge pays tribute to Blue Note Records. The American jazz label is known for recording icons like Thelonious Monk and John Coltrane
Interabang Books hosts author Dan Fesperman. He'll be reading from his new Cold War-era, suspense novel "Safe Houses."
For more on these and other events, explore the Art&Seek calendar.