Can you believe we're about to bid April adieu? Spring is now officially more than half over. Get out this week and make the most of the lovely weather with an outdoor concert or festival. And if the weather doesn't cooperate there are always indoor events you can turn to. You can check them all out here on the Art&Seek calendar.  Here are just a few ideas on how you can spend your time this beautiful spring week.
Wednesday
Austin's Rachel Wolfson Smith is an artist in residency at 100 West Corsicana. You can see her work in the show Surround Sound at the Fort Worth Community Arts Center through April 26.
Fort Works Art has an exhibition showcasing the work of Dallas-based abstract painter and illustrator Kyle Steed. No Filter will be on display through May 4.
Thursday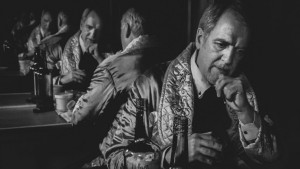 Dallas' Ochre House Theatre presents the world premiere of "Remember Rudy." The original play is about a failing TV personality battling personal demons. It's onstage through May 11.
In Waxahachie, the Chautauqua Auditorium is home to the Crossroads of Texas Film & Music Festival. Today see the Academy Award-winning film "Boyhood," followed by a concert by legendary soul artist Bobby Patterson. The four-day festival ends on Sunday.
Friday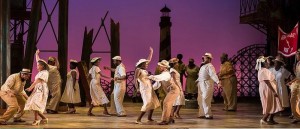 Bass Performance Hall hosts the Fort Worth Opera as they stage George Gershwin's "Porgy and Bess." The show that features a blend of opera, jazz, blues, and folk centers on a disabled beggar named Porgy and his efforts to save the troubled Bess from a life of shame, addiction, and ruin.
Cara Mía Theatre presents Teatro En Fuga: A Festival of New Works at the Latino Cultural Center. The aim of the festival is to share stories made by Latin people. All plays are works in progress and allow audience members to experience the development of new work for potential world premiere productions in future seasons.
Join Art&Seek's Jerome Weeks tonight at the Kimbell Art Museum where he'll host a State of the Arts conversation on Fort Worth's indie music scene.
Saturday/Sunday
Weatherford College is set to kick off its first-ever young pianists' competition on Saturday. See it at the Alkek Fine Arts Center.
Stop by Southlake Town Square on Saturday for the 20th annual Art in the Square. The street festival features artwork by new and emerging artists, as well as established ones. Plus, there will be live music from the pop-country act A Thousand Horses.
Brave Combo, Tex Zimmerman, and several of the UNT Jazz bands will perform at the annual Denton Arts and Jazz Festival. Catch it throughout the weekend at Quakertown Park.
Throughout the weekend, Art&Seek Spotlight artists Verdigris Ensemble perform an original work called "Faces of Dallas." It combines testimonials from locals, poetry and watercolor paintings Stephen Zhang. The choral performance happens at Arts Mission Oak Cliff and is part of the 2019 SOLUNA International Music & Arts Festival. 
Monday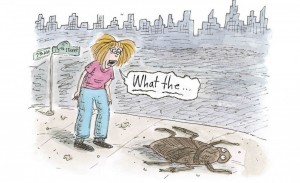 Rosalind "Roz" Chast is a cartoonist for The New Yorker. Her work has been featured in dozens of books, including her own memoir. Visit the Irving Arts Center to see Chast's illustrations spanning decades of artistic achievement.
In Dallas, check out IMPULSE at Sammons Park at the AT&T Performing Arts Center. That's an interactive art installation featuring twelve LED seesaws. You sit on the seesaw and lights and sound are activated.
Tuesday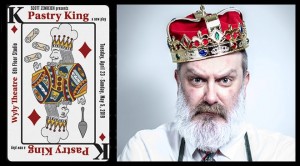 Today, there are two performances in Dallas that are worth your attention. The first is "Real Women Have Curves" presented by Dallas Theater Center at the Kalita Humphreys Theater. That's about a Latina finding herself while working at a garment factory.
The second show is "Pastry King." The play by Scott Zenreich is about a husband-wife duo and their attempts to make the best cannoli in Boston. Catch that at the Wyly Studio Theatre at the AT&T Performing Arts Center.
For more on these and other events, explore the Art&Seek calendar.