This week with temperatures dipping closer to the century mark I'd say it's best to explore inside events now. Check out our list of weekly picks below and decide which air-condition venue you'd like to spend time exploring.
Wednesday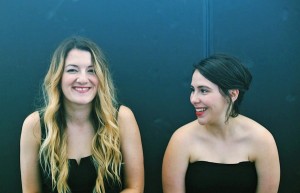 In Dallas, Das Blümelein Project, a group dedicated to telling stories through song, takes over Times Ten Cellars.
A fast-talking traveling salesman tries to con a Midwest town in the Tony award-winning musical "The Music Man." Ya got troubles with a capital "T" if you miss this revival at Firehouse Theatre in Farmers Branch.
Thursday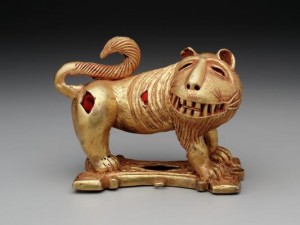 The Dallas Museum of Art has more than 200 artifacts from the Asante Kingdom on view. The royal regalia comes from what's modern day Ghana. You only have to August 12 to see these golden treasures.
Local Filmmaker Mark Birnbaum spotlights the demands of traditional farm life in a new film called "Past Preserved: Restoration of the Lawrence Farmstead Outbuildings." See what goes into historic preservation at this screening at the Mesquite Arts Center.
Friday
Sports agent Liz Rico makes the ultimate bet on her career when she begins to represent a high school superstar with a troubled past in "King Liz." See the fierce drama play out at Amphibian Stage in Fort Worth.
The Greater Denton Arts Council is throwing a karaoke party. Slip on those leg warmers and headbands and drop by Dan's Silverleaf in Denton to belt out your favorite songs from the 80s.
Saturday/Sunday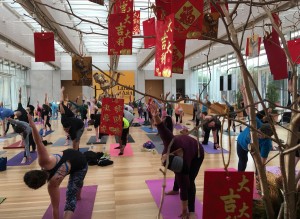 Do you want to revitalize a neighborhood with art? Stop by Franko's Market in Fort Worth on Saturday. Art&Seek Spotlight Artist Arnoldo Hurtado hosts a mural painting event.
Also on Saturday, Skip Pilgrim and the City Lights Band pay tribute to country music and The Grand Ole Opry at the Allen Public Library.
Namaste. The Kimbell Art Museum invites you to connect with your mind, body, and spirit with an all-levels yoga class on Sunday.
Throughout the weekend, the Frisco Youth Theatre takes on Jane Austen's beloved masterpiece "Pride and Prejudice." See it on stage at North Texas Performing Arts in Plano.
Monday
Photographer Paul Mobley normally photographs celebrities, but for the series "From Heart & Land" he points his camera at America's farmers. See the exhibition at the McKinney Performing Arts Center through August 11.
KXT 91.7 presents Beach House tonight at The Bomb Factory. The Baltimore duo is known for their dreamy indie pop sound.
Tuesday
Modern Art Museum of Fort Worth is screening the short animated film series Kaikai Kiki by the acclaimed pop artist Takashi Murakami. Tonight, see episodes "Planting the Seeds," and "The Secret of Kaikai."
You're running out of time to see "Cuba: Histories of the Present." The show is photographer David LaFevor's ten-year journey of Cuba in which he explored daily life through photography and portraitures. The exhibit is on display at Artes de la Rosa Cultural Center for the Arts through Aug. 3.
For more on these and other events, explore the Art&Seek calendar.