Can you believe it? The month of October is almost over!  What's even crazier is, we're more than a month into fall and we're just now feeling the crisp weather. Break the sweater out of the mothballs and celebrate the most pumpkiny time of year with a cool art-related event. Our picks this week include live music–both inside and out, bright art installations, and a number of stage productions that are guaranteed to put you in the Halloween spirit.
Wedn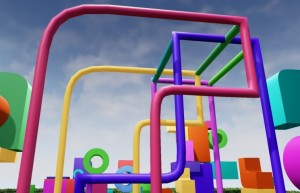 esday
Fort Worth Contemporary Arts has a brand new exhibition by Panamanian artist Cisco Merel. See his installations of bright colors in multiple mediums through Dec. 21.
Tonight the L.A.-based, psychedelic/soul band Chicano Batman performs in Dallas. Head to the Granada Theater to hear their uniquely infectious sound.
Thursday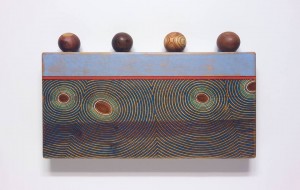 Tonight is the opening of San Antonio sculptor Danville Chadbourne's new showcase. See his totems and wall sculptures at Artspace 111 in Fort Worth. The show will be on display through Dec. 2.
Firehouse Theatre in Farmers Branch is taking on the celebrated musical, "Little Shop of Horrors."  This is your last weekend to see the loudmouth, R&B-singing, and blood-thirsty plant Audrey II come to life on stage.
Friday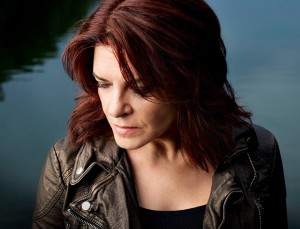 In recent years, musician Rosanne Cash has released a trio of award-winning southern and soul albums known as the Blacklist River. Hear them performed tonight at the Cowan Fine and Performing Arts Center in Tyler.
Head to the Modern Art Museum of Fort Worth for some after-hours entertainment at their Modern 'til Midnight event. There will be an eclectic array of live music and you'll also have the opportunity to see Misty Keasler's exhibition "Haunt." Misty a documentary photographer and is also featured in this week's Art&Seek Artist Spotlight.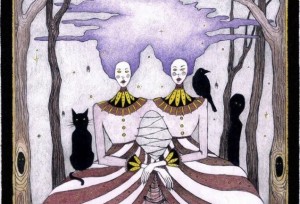 Saturday/Sunday
In Denton, catch the hauntingly entertaining Halloween variety show, Cirque du Horror at Dan's Silverleaf.
Teatro Dallas reintroduces literary icons Juan Rulfo and Alfredo Cardona Peña to audiences through the new play "An Evening With Two Giants." You can see this soul-searching event through November 4.
Amphibian Stage Productions in Fort Worth kicks off their New Play Festival with a show documenting the experiences of homeless people in North Texas. On Saturday see "Off Your Feet" by Ashley Brooke Monroe.
The youth acting troupe, North Texas Performing Arts, brings the Mel Brooks musical "Young Frankenstein" to Plano. Or perhaps you prefer Young "Fronkensteen."
Monday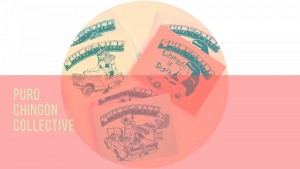 The Hawn Gallery at SMU has a new exhibition featuring prints, short films, designer toys, and zines by a group of Latino artists from Austin. See Collective Practice: Community Through Zines" through December 15, in the Hamon Arts Library.
Mark Wood, co-founder of the Trans-Siberian Orchestra, has teamed up with West Mesquite High School Orchestra for a one-night-only performance. Don't get marked absent. Head to the high school's auditorium for Electrify Your Strings!
Tuesday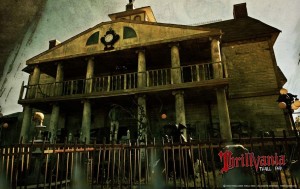 If you're in the mood for a good scare then brace yourself and head over to Thrillvania Thrill Park in Terrell. It's three separate haunted spaces on 50 haunted acres have been featured on The Travel Channel's "Americas Scariest Haunted Attractions." Muahahahaha!
Want to have a ball tonight? Then head on to Artisan Center Theater in Hurst. Their current main stage production is Maury Yeston's "Phantom." After the show, ACT will throw a Phantom-themed Masquerade Ball. Prizes will be awarded for best Masquerade Costume. Don't miss your chance to don the mask of the phantom.
For more on these and other events, explore the Art&Seek calendar.