We have a nice dry and sunny week coming up. Great weather to mow that long grass and clean out those debris swollen gutters. Or you could take in a movie, visit a gallery or museum, or just sit back and take in some sweet tunes carried in on soft, cool, early summer winds. North Texas has lots of great happenings going on so if you are in the non-gutter-cleaning-camp then Art&Seek has a few suggestions for you.
Wednesday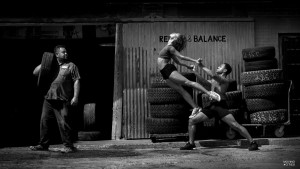 The final round of concerts of the Van Cliburn International Piano Competition begins tonight. Each of the six finalists will perform with the Brentano String Quartet at Fort Worth's Bass Performance Hall. The round culminates on Saturday with the Awards Ceremony.  Not dressed for Bass Hall? Then pack up the picnic basket for the live public simulcast in Sundance Square.
In Dallas, head to NorthPark Center for the opening reception of "Moving Cities: Dallas" photo exhibit. See dancers performing in a wide variety of locations across Dallas in stunning photos and video shorts.
Thursday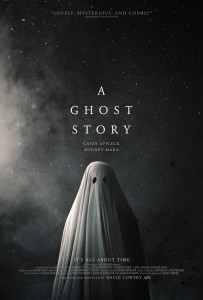 In Dallas, the 2017 Oak Cliff Film Festival kicks off at Texas Theatre.  At the four-day festival, you can see international and regional premieres of feature-length and short films, including David Lowery's "A Ghost Story," or relax at the outdoor screening of a Jonathan Demme tribute screening of "Something Wild."
Also in Dallas, Echo Theatre celebrates LGBT Pride Month with a two-week run of the comedy "Brides of the Moon" by The Five Lesbian Brothers at the Bath House Cultural Center.
Friday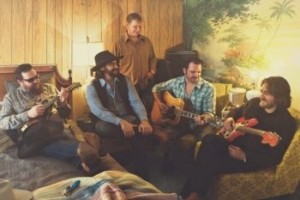 The Grammy Award-winning country group, Reckless Kelly, heads to Arlington as part of the Levitt Pavilion summer concert series.
In Dallas, Kitchen Dog Theater presents "Br'er Cotton." The drama, about a young black man fighting to prove that Black Lives Matter, plays at the Trinity River Arts Center.
Saturday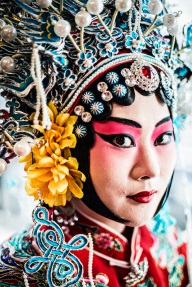 Doug Aitkens' multimedia exhibition, 'Electric EARth,' was heavily influenced by musicians like George Crumb, John Cage, Iannis Xenakis. See the work and hear the music on Saturday at the Modern Art Museum of Fort Worth.
If you're in Dallas on Saturday, head to Dallas' Jen Mauldin Gallery to see the opening reception of 'Cara Mia, Alta Mia: The Metaphysics of Portraits' by Dallas-based photographer Can Turkyilmaz, aka Turk. His work is based on the belief that no personal story can be told without mentioning 'others.' Every single person in our lives, whether it's a serendipitous encounter or a lifetime partnership, is an aspect of our true selves.
Sunday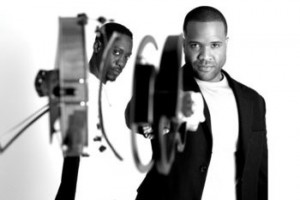 Black Violin performs at Arlington's Levitt Pavilion. Don't miss their blend of classical, hip-hop, rock, R&B, and bluegrass music.
Throughout the weekend, catch Outcry Theatre's production of 'My Name Is Asher Lev' at the Addison Conference and Theatre Centre. The play follows the journey of a young Jewish painter torn between his Hassidic upbringing and his desperate need to fulfill his artistic promise.
Monday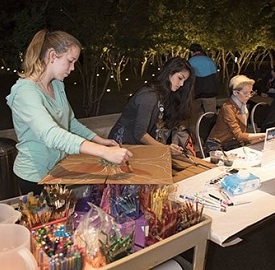 Brush up or learn something new about the United States Supreme Court from historian and George Washington University professor Jeffrey Rosen. Head to the Majestic Theatre for the One Day University.
New York/Dallas painter Michelle Mackey kicks off a weeklong studio-art immersion program just for teens at the Kimbell Art Museum. Kids will explore new ways of looking at, talking about, and creating art inspired by paintings in the special exhibition "A Modern Vision: European Masterpieces from the Phillips Collection."
Tuesday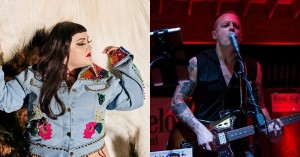 KERA's sister station, KXT 91.7, continues their summer concert series, Sun Sets, tonight with performances by Beth Ditto and Henry The Archer at the Dallas Arboretum. Enjoy the outdoor concert on the soft grass at the Dallas Arboretum's Camp Lawn. Don't forget to bring blankets, lawn chairs, and picnic basket!
See a selection of the most iconic European paintings and sculptures from America's first museum of modern art, The Phillips Collection, at Fort Worth's Kimbell Art Museum.
For more on these and other events, explore the Art&Seek calendar.