They don't call it the "Merry, Merry Month of May" for nothing because there's plenty to be merry about in the North Texas art scene this first week of May. There's plenty of theater to make you smile and think, and art that spotlights history, culture, and women. If you're in the mood to sit out under the stars and listen to music you can find that too. To help get you started on all the merriment first check out Art&Seek's picks for this week!
Wednesday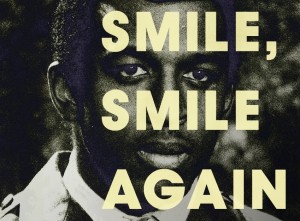 Art&Seek Spotlight Artist Justin Locklear has a new play at Ochre House Theatre in Dallas. The drama titled "Smile, Smile, Again" takes place in the trenches of WWI and is a parable about the fullness of life.
At Dunn Bros Coffee in Addison, see Untamed Photography, David Salomon's art show of wildlife from around the world.
Thursday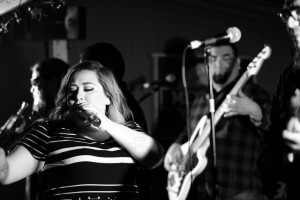 The Dallas Opera's new show "Arjuna's Dilemma" tackles one of life's biggest problems – how to deal with lies. See the gripping and visually-enhanced concert at the Winspear Opera House.
Catch Selena tribute band Bidi Bidi Banda tonight at the Dallas Arboretum.The show is part of their Cool Thursday Concert Series that run through the spring and summer.
Friday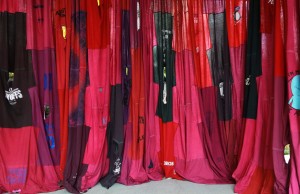 A wealthy family has their home invaded by folks from the other side of the river in the play "The Invaders." Art&Seek Spotlight Artist Cora Cardona directs this chillingly topical and sadistically funny horror tale currently on stage at Teatro Dallas.
Art history, consumerism and the Mexican urban landscape are all explored in a variety of media in artist Pia Camil's latest exhibition. See"Bara, Bara, Bara" at the Dallas Contemporary through August 20.
Saturday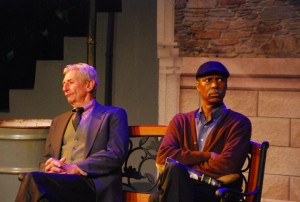 Kitchen Dog Theater's new play "Trevor" is inspired by real events. The subversive comedy is about a formerly-famous chimpanzee who's grasping to be back in the spotlight. It's playing at the Wyly Theatre's Ninth Floor stage.
Also opening this weekend is the play "I'm Not Rappaport."  Two elderly men who strike up an unlikely friendship founded on hilarious tall tales. See it at the Mesquite Community Theatre.
Sunday 
The Fort Worth Opera blends Mexican folk Mariachi traditions with opera to tell the gripping story of a family divided by borders and their struggle to exist between two worlds. This is your last chance to see "Cruzar la Cara de la Luna" at Bass Performance Hall. 
Monday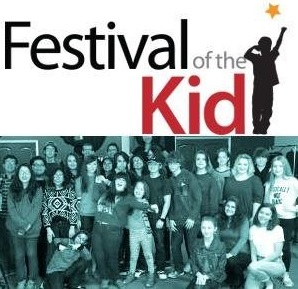 Stage West is about to kick off a three-day festival featuring 17 plays written by kids between the ages of 13 and 19. Don't miss the Festival of the Kid, May 8 through May 10, in Fort Worth.
Literary legend Sandra Cisneros, probably best known for her book "House on Mango Street," stops by the Dallas Museum of Art to chat about her new book, "A House of My Own: Stories from My Life." It's part of the DMA's literary and performing arts series, Arts & Letters Live.
Tuesday
Fort Worth artist Barbara Horlander spent decades designing window displays. Now she's using her skills to explore the intimate workings of the female body in her art. See her solo exhibition "Pink on the Inside" at Ro2 Art in The Cedars neighborhood of Dallas.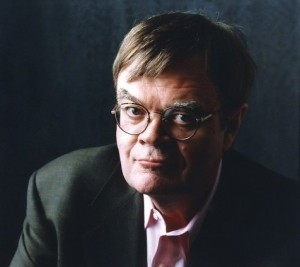 Garrison Keillor, the former host of "A Prairie Home Companion" and a prolific American storyteller, travels to the Winspear Opera House for a night of comedy, wisdom, and Stories from Lake Wobegon.
For more on these and other events explore the Art&Seek calendar.