How is your week going so far? Are you wrestling with a problem? Looking deep within yourself? Or searching for something bigger than you out there?
Sometimes art can help you find your answers, or at the very least, help you form your questions. So go see a play, visit a gallery, or hear a staged reading. This week's picks include a theatrical response to the Orlando shootings, a Black film festival, a new musical, and the search for the perfect cheeseburger. (This, too, can be an existential journey.)
Wednesday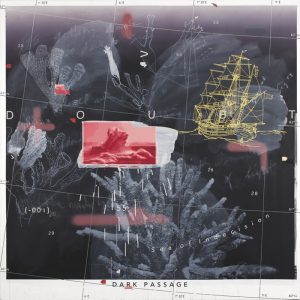 Fort Worth painter Vernon Fisher's newest exhibition The American Landscape uses references to pop culture and literature to explore our attempts to make sense of the world. See it today at Dallas' Talley Dunn Gallery.
TITAS Presents and AT&T Performing Arts Center offer  A Life in Dance: Resources for Those on Stage at Every Stage. It's an evening of career and health advising for creatives at the Winspear Opera House.
Outcry Theatre explores themes of greed, despair, and friendship with their rendition of the Tony Award-winning play "Peter and the Starcatcher." Catch it at the Addison Conference and Theatre Centre.
Thursday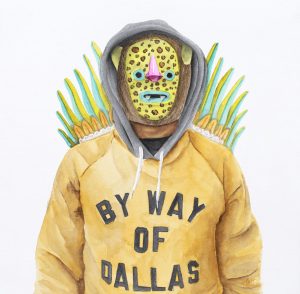 Join Art&Seek's Jerome Weeks at the Dallas Museum of Arts for "State of the Arts." A discussion about the new plan for the future of the Dallas Arts District. Here's a preview, from KERA FM.
Art&Seek Spotlight Artist Carlos Donjuan and multi-media artist Shamsy Roomiani each have solo shows at The Galleries at Eastfield College.
The Denton Black Film Festival kicks off today at the Campus Theatre. The four-day fest opens with "I Am Not Your Negro" a documentary about writer and civil rights activist James Baldwin.
Friday
Multi-instrumentalist and vocalist Ellis Hall is known as the Ambassador of Soul. And tonight he's paying tribute to his mentor, Ray Charles, at Fort Worth's Bass Performance Hall with his show, Ray Charles, Motown, And Beyond.
Catch the opening reception for Toronto-based artist Dylan Glynn at the Hawn Exhibit Gallery at SMU. His animations and conceptual art have been featured in major motion pictures like "Men in Black 3" and by media outfits Vice and The Huffington Post.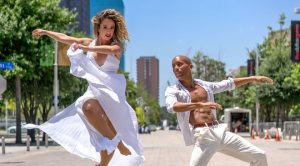 Don't miss your chance to see performances by internationally renowned dance companies like The Philadelphia Dance Company at 29th International Conference & Festival of Blacks in Dance at Dallas' Majestic Theatre.
Saturday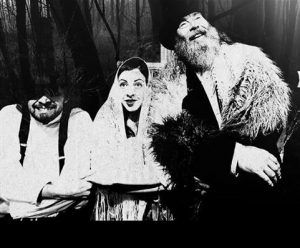 Ochre House Theater premieres its new musical, "Dr. Babaganush." It's a satire about magic, fascism during the rise of the Nazis and so much more.
Head to the Nasher Sculpture Center Saturday for their 360 Speaker Series with UT professor Richard Shiff. He'll offer thoughts on prints by sculptor Richard Serra which the artist considered a method of re-examining his finished work.
Sunday
Vinyl collectors should head to Hurst Conference Center for the second DFW Record Show. Analog dealers from across the region will give you plenty to spin on.
Monday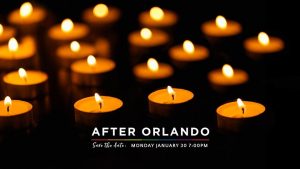 Around the country, theater companies are paying tribute to the victims of the Pulse nightclub shooting. Now it's North Texas' turn. "After Orlando" features theatrical readings, community dialogue and a reception at Stage West Theater. Cara Mia, Jubilee and DNA theater companies will also participate.
In Dallas, artist Rachel Rushing has a new exhibition, "Verdant," at The Safe Room gallery inside Texas Theatre. The show asks audiences to reflect on life by examining natural materials that live through extreme conditions.
Tuesday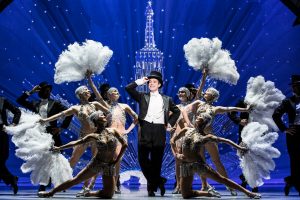 Dallas Summer Musicals presents the Tony Award-winning musical about an American soldier, a mysterious French girl, and an indomitable European city yearning for a new beginning in the aftermath of war. Don't miss "An American In Paris" at Music Hall at Fair Park.
Another revival of a Broadway musical with multiple Tony Awards is visiting Tyler's Cowan Fine and Performing Arts Center – "Pippin." The show is jammed packed with acrobatics and soaring songs from the composer of "Wicked."
North Texan Jeremy Sharp has returned to his old stomping grounds at Texas A&M University – Commerce to share the knowledge he found in pursuit of the perfect cheeseburger. Check out "The Burger Belt Exhibition."