The temperatures may be cold outside, but there are all sorts of hot arts-related events happening inside. The Art&Seek calendar is loaded with lots of art-centric activities to keep busy during these cold winter months.  Here are just a few happening this week you'll definitely want to check out.
Wednesday
In Fort Worth, "Eliot Porter's Birds" just opened s at the Amon Carter Museum of American Art. Porter photographed birds almost every spring for over 50 years. More than thirty photographs and archival objects by Porter are on display at the exhibition.
The Latino Cultural Center screens a free movie on the third Wednesday of each month, part of their Cine de Oro series. Tonight, see "La Cucaracha," the story of a brave woman soldier who leads a group of women into battle.
"That Day: Pictures In The American West" continues at the Tyler Museum of Art. The photography exhibition with works by Laura Wilson highlights the diversity found among the people and places of Texas and beyond.
Thursday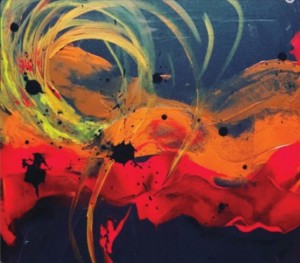 In Dallas, there's an opening reception for Shaina Lamb's "Hypnotic" at ArtSpace. That's the gallery located at Metropolitan Press. The January 2020 ArtSpace show runs through January 29.
For an evening of spoken word, head to Favoritz Restaurant & Lounge in Arlington. The SPIT SpokenWord Open Mic is free and open to the public.
Catch Pennsylvanian indie-pop band Ocean Blue at the Granada Theater. The band's latest album, "Kings and Queens / Knaves and Thieves" was just released last year and is their first in six years.
Friday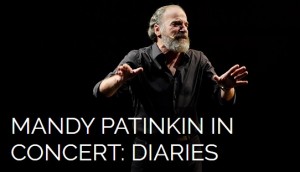 In Richardson, catch Mandy Patinkin in concert at the Eisemann Center in Richardson. The show, "Diaries," features favorite Broadway and classic American tunes, along with selections from his newest recordings. Patinkin is known for his acting roles in the film "The Princess Bride" and television's "Criminal Minds."
"Like Yesterday" opens at Fort Worth Contemporary Arts, part of The Art Galleries at TCU. The exhibition features the work by TCU's second-year Masters of Fine Arts candidates. The opening reception for "Like Yesterday" starts at 6 p.m. tonight.
In Dallas, the Uptown Players perform selections from Broadway shows with a twist. That's in "Broadway Our Way 2020" at the Kalita Humphreys Theater.
Saturday/Sunday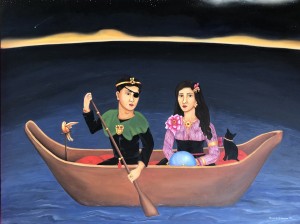 The Latino Cultural Center in Dallas holds an opening reception on Saturday for LatinX artist Armando Sebastian. His work blends dreams and reality and draws inspiration from 90s culture. You can see his show "The Dreamer/Parallel Universe" through March 18.
Also on Saturday, Americana group The Rough and Tumble performs an acoustic set at The Old Firehouse in Edom. The duo has released five EPs and two albums in 8 years and incorporates multiple instruments into their performances.
In Gainesville, Butterfield Stage Players performs the classic, "Sarah, Plain and Tall." The play is set in the early 1900s and is told in flashbacks, as the daughter of a farmer recalls how her father put an ad in a newspaper to find a wife, and how that ad was answered by a woman who described herself as "plain and tall."
On Sunday, Mount Vernon Music presents Sacred and Familiar at the First Baptist Church in Farmers Branch. This first concert of the new features harpist Barbara Biggers in a program of music rooted in the land and the mystical.
Monday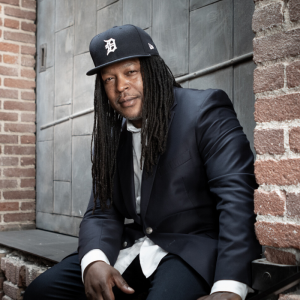 The Dallas Institute of Humanities and Culture hosts its annual MLK Jr., Symposium. The event features performance and a panel discussion followed by a keynote address from criminal justice reform activist and best-selling author Shaka Sengh
The Clyde H. Wells Fine Arts Gallery at Tarleton State University in Stephenville presents "Sequential Self: Female, Non-binary, Trans, and Queer Voices in Comics and Zines." The exhibition focuses on underrepresented artists in the genre of comics and zines.
PJ Mask Live! is back at the Winspear Opera House with an all-new super-heroic musical show. Catboy, Owlette and Gekko and their new friend PJ Robot, team up to save the day from the sneaky villains.
The South Branch of the Irving Public Library presents the Sherlocked: Adult Winter Reading Challenge. Participants can log the books they read to win prizes.
Tuesday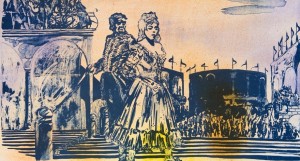 Stop by Fort Worth's Moudy Gallery in The Art Galleries at TCU for a guided tour of their latest show "On Display: The Art of Performance and Audience."  The exhibition is a selection of twenty works on paper from the TCU Permanent Art Collection that differ in media, size, and content, and all explore the broad concept of performance.
"Laura Roosevelt: Historic American Pop" is on view at Jesuit Dallas Museum. The artist is Franklin and Eleanor Roosevelt's great-granddaughter and specializes in abstract mixed media painting. The show incorporates her works with quotes from her great grandparents.
KXT 91.7 Presents Paul Slavens' Spontaneous Song Generator at Dan's Silverleaf in Denton. The KXT radio host and musician makes up songs on the spot from audience suggestions.
For more on these and other events, explore the Art&Seek calendar.
To get the latest art news, event happenings, and ticket giveaway alerts delivered right to your inbox sign up for our weekly e-newsletter.