I think we can all agree summer is the unofficial season of play and relaxation. The kids are out of school, the adults are planning vacations, and everyone is spending lots of time applying sunblock. Recharging and relaxing is the order of the day. And that's okay because we all know the start of the school year is just around the corner and soon enough we'll be all be on crazy schedules once again.
With relaxing and playing in mind, it seems only fitting to point out that July is National Park and Recreation Month! There's no time like the present to get the kids off the screens and outside burning off that excess energy with play, play, play.
Get your play on with these fun outdoor activities happening in the DFW area.
You know how you're always lecturing the kids to put down the phone and play a game or something? Well here's your chance to make that happen. Frisco Parks and Recreation is encouraging everyone to put away the technology and have some good old-fashioned fun at Games on the Gazebo at Frisco Heritage Center. The event features games like dominoes, checkers, jump rope, yo-yos, and hoop & stick. Play to your heart's content on Thursday morning from 10- to noon and then cool down with some lemonade.
Summer is at the midway point, but it's not too late to add a summer camp. A good one to check out is the Girls Make History Camp at Farmers Branch Historical Park. Girls ages 7-12 will explore the impact girls have made throughout American history with fun activities, crafts, and outdoor adventures. They'll meet girls from the past and experience what it was like to live on the American frontier and in Texas through the Civil War and World War II. Campers will prepare historical snacks daily but are encouraged to bring their own water bottles. The camp starts next Monday, July 15. Pre-registration is required. You can sign up for one day or for the whole week. For even more camps, check out our Summer Camp Theme HERE.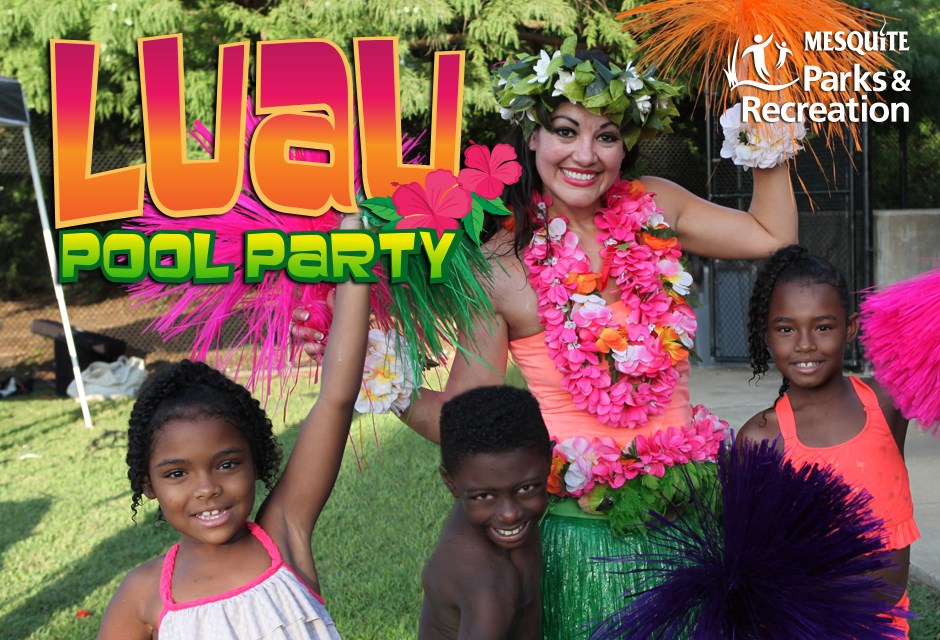 There's no better way to celebrate summer than with splash in the pool and a little bit of hula dancing. Mesquite Parks and Recreation will be hosting a Hawaiian Luau this weekend at City Lake Aquatic Center in Mesquite. There will be a hula show, contests, games, and swimming. Admission is free and limited to the first 500 people.
Speaking of splashing–fire up those competitive juices and cool off at the same time at Dallas Aquatics annual Cardboard Boat Race. Six person teams will show their teamwork and creativity as they construct a boat, raft or some sort of floating watercraft made entirely of cardboard, and then navigate it across Samuell Grand Pool. Costumes and props are highly encouraged and just might help snag the Creative Crew Award. Additional awards include the Speedboat Award for the fastest boat, the Team Spirit Award, and the coveted Titanic Award for the most dramatic sinking. The fun happens on July 26.
Looking for something fun just for the littles? Head over to Fritz Park in Irving for their free Petting Farm. The farm is a peaceful setting where kids can get a closeup view of cows, horses, goats, sheep, chickens, turkeys, rabbits, and even peacocks. Best of all, it's located in a clean, well-shaded area. Keep in mind, this is a SMALL petting farm, but it's big enough to satisfy young animal lovers and the perfect activity to get in before nap time. The farm is open Tuesday through Sunday until the end of July.
For even more kid-friendly events, explore the Kids & Family section of the Art&Seek calendar.