How will you spend the last week of 2018? The Art&Seek calendar has all the holiday events all sorted for you. It's your one-stop shop for all of your holiday planning.  And if you are looking for things to do that does not require you putting on an ugly sweater then we got you covered too. Check out the list below for starters.
Wednesday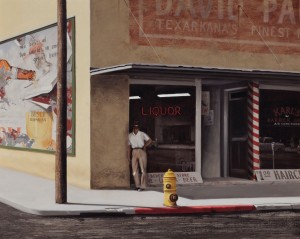 The Tyler Museum of Art shows work from The Contemporary Austin's collection. Head there to see the exhibition, "This & That."
In "A Bronx Tale," a young man is torn between the father he loves and the mob boss he'd love to be. See the hit Broadway musical at Dallas' Winspear Opera House.
Thursday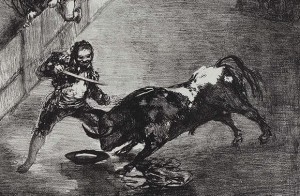 The Kimbell Art Museum in Fort Worth has black and white works by Francisco de Goya. Although known as one of the greatest painters of all times,  the Spanish artist also was a great draftsman and printmaker. Plan a visit to the museum and see more than seventy-five of Goya's works on paper.
Thrasher Magazine editor and graphic design artist Michael Sieben and printmaker and designer Denton Watt have works at neighborhood store + gallery in Dallas. You only have until December 29 to see "Meet Me At The Plush Bus."
Friday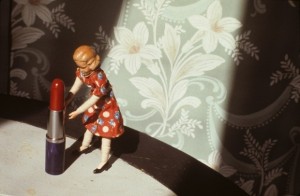 Time is running out to see the exhibition "Big Camera/Little Camera" at the Modern Art Museum of Fort Worth. You have until January 27 to see a collection of photographs, sculptures, and films by American artist Laurie Simmons.
Musician Bob Schneider blends several genres including pop, rock, folk and even country. See the Austin-based performer at Dallas' Granada Theater.
Saturday/Sunday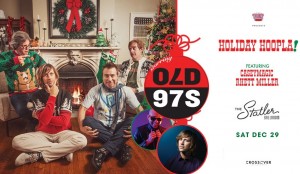 Christmas may be over, but it's still a season for celebration. So on Saturday, check out the Old 97's Holiday Extravaganza at The Statler in Dallas. The show features punk rock magician CASEYMAGIC and a special solo acoustic set by Rhett Miller.
On Saturday, join Robert Earl Keen and Shinyribs at Bass Performance Hall for Cosmic Cowboy Christmas. Keen will put you in the holiday spirit with standards, new renditions of classic holiday hits laced in bluegrass, and much more.
On Sunday, local alt-rock heroes The Toadies perform at Fort Worth's Billy Bob's Texas. The 90s rock band released a new album in 2017.
Throughout the weekend, drop by the Irving Arts Center to see illustrations by Garth Williams. His artwork can be seen in "Charlotte's Web," "Stuart Little," and "Little House on the Prairie."Garth Williams: Illustrator of the Century" is on view through Jan. 27.
Monday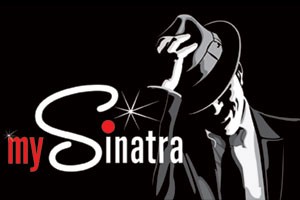 Ring in the New Year with the Fort Worth Symphony Orchestra and Frank Sinatra. My Sinatra is a live concert that features more than 20 Sinatra songs performed by vocalist Cary Hoffman and the FWSO. Hear classics from old blue eyes tonight at Bass Performance Hall.
The Dallas Symphony Orchestra performs a lineup of Austrian music, including a few Strauss waltzes. And you'll toast the New Year with champagne at intermission, That's New Year's Eve with the DSO.
Tuesday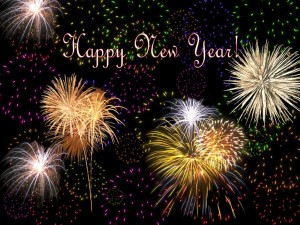 For more on these and other events, explore the Art&Seek calendar.