So you've finished your turkey and now you're looking for something to do. With so many happenings going on in the North Texas area, it's sometimes hard to decide. Well, the Art&Seek calendar is here to help you search through the bounty of options. Here are just a few you might want to consider.
Wednesday
The Crow Museum of Asian Art presents a site-specific sculpture crafted by Japanese-American artist Jacob Hashimoto. The installation, called "Clouds and Chaos," is composed of thousands of discs or "kites" made of paper collage and bamboo.
Actor Cheech Marin's has an unparalleled collection of Chicano artwork. See some of the works crafted on paper on view at the Wichita Falls Museum of Art. The exhibition, "Papel Chicano Dos," presents 65 artworks by 24 established and emerging artists.
Thursday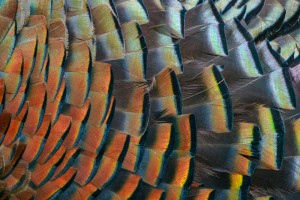 Are you ready for turkey and countless slices of pumpkin pie? Well, before you chow down, burn some calories at the Fort Worth YMCA Turkey Trot or at the 51st Annual YMCA Dallas Turkey Trot at City Hall Plaza. If you're in Denton, head to the Downtown Denton Square for a local 5K Turkey Trot and a 1K Gobble Wobble.
Once you wake up from your tryptophan-induced nap, grab the kids and make your way to the Coyote Drive-In Movie Theater in Fort Worth for Panther Ice, an outdoor ice skating rink. Or check out Prarie Lights in Grand Prairie. They've got four million Christmas lights stretched across two miles.
Friday
Join Clara on her magic trip through the Land of Snow and into the Kingdom of the Sweets as Momentum Dance Company presents their production of 'The Nutcracker" Nov. 23 – 25 at the Irving Arts Center.
Prepared to be dazzled in a big way with Texas Ballet Theater's production of Ben Stevenson's '"The Nutcracker." The elaborate show features big splashy sets and lots of glittery costumes. Catch the seasonal favorite at the Winspear Opera House Nov. 23 to Dec. 2. 
Mark-Brian Sonna Productions returns to the Addison Conference and Theatre Centre with "A Bur-Less-Q Nutcracker!" This show is for adults and puts a funny spin on the Christmas-inspired fairytale.
Saturday/Sunday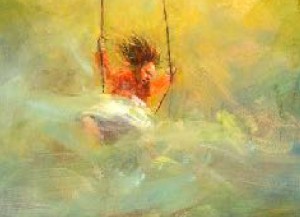 South Carolina artist Tyrone Geter has an exhibition at the Meadows Gallery at the Patterson-Appleton Arts Center in Denton. His works in "I Come as One But Stand as 10,000" explores the struggles and hardships that women of color around the world must face.
The Irving Convention Center at Las Colinas will host the Dallas Fantasy Fair. If you're a fan of comic book characters like Doctor Strange or a sci-fi or horror or fantasy fanatic interested in costume design, then you will not want to miss this week-long celebration. Plus, you'll also get to see the voice of Space Ghost.
In Fort Worth, Stage West has a sequel to Ibsen's masterpiece, "A Doll House." In "A Doll's House, Part Two" the play's central character returns home in hopes of being granted a divorce by her spurned husband.
Also in Fort Worth, Jubilee Theatre takes us to Harlem in 1985 for "The First Noel." The musical puts a modern spin on "A Christmas Carol" with gospel and pop tunes and re-imagined holiday classics.
Monday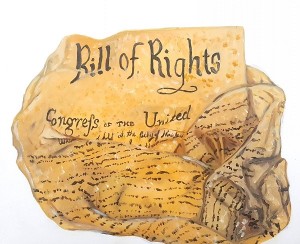 "Redaction" is the newest exhibition at TCU's Moudy Gallery. The show features paintings, video, and photography and it reflects upon the forgotten histories of African Americans. Don't miss this thesis exhibition by Lillian Young.
The Cliff Gallery at Mountain View College also has artwork that considers "the Black experience." This exhibition's called "Lauren Cross: Seventy-Five Percent Africanness" and contains artwork made from found materials and installations.
Tuesday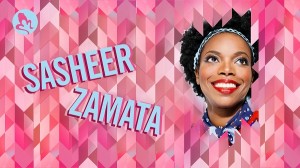 Former SNL cast member and standup comedian Sasheer Zamata is headed to Fort Worth. She's participating in a residency at Amphibian Stage Productions. Head there to hear fresh material from an emerging comic.
Dallas photographer Paxton Maroney is a conceptual artist. Her surreal photography makes real-life landscapes and places seem dreamlike and bizarre. See her exhibition "WEST of 3:00 AM" work at Neighborhood Store and Gallery in Bishop Arts.
For more on these and other events, explore the Art&Seek calendar.