Can you believe it? The month of October is almost over!  What's even crazier is, we're more than a month into fall and we're just now feeling the crisp weather. Break the sweaters out of the mothballs and celebrate the most pumpkiny time of year with a cool art-related event. Our picks this week include live music, bright art installations, and a couple of events that are guaranteed to put you in the Halloween spirit.
Wednesday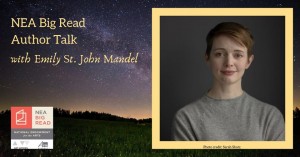 Canadian novelist Emily St. John Mandel is one of three authors visiting the region this evening. Hear her speak about her post-apocalyptic novel "Station Eleven" tonight at Manske Library in Farmers Branch. The Manske Library is one of 79 communities nationwide participating in the National Endowment for the Arts Big Read.
The University of North Texas' Visiting Writers Series shines a light on Irish short story writer Colin Barrett. He'll be doing a reading and book signing tonight on campus at Sage Hall.
Thursday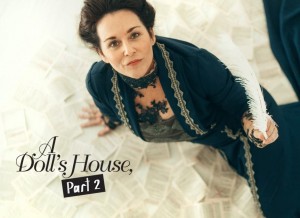 "A Doll's House, Part 2" is the newest production at Stage West. Don't miss this funny and fascinating sequel to Ibsen's masterpiece. It's onstage through Nov. 25.
Deep Vellum Books hosts author Jessica Hopper. Her book "Night Moves" chronicles her time deejaying and writing in Chicago's independent music scene.
Friday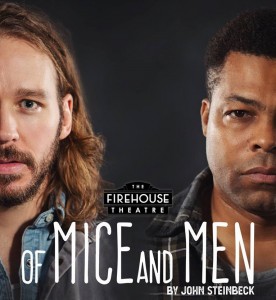 John Steinbeck's best-selling novel "Of Mice and Men" is a staple of American theater. See it performed on stage in Farmers Branch at The Firehouse Theatre.
Classical guitarist Will Douglas and flutist Bethany Padgett are the Texana Duo. They got their name from a ghost town at the bottom of Lake Texana. Hear them perform tonight at the Alkek Fine Arts Center at Weatherford College.
Saturday/Sunday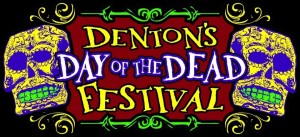 On Saturday, head to Denton's Day of the Dead festival for face painting, coffin races and a parade featuring puppets by international artist Wayne White.
Also on Saturday, the Chamber Music Society of Fort Worth welcomes one of the finest young quartets in the country, the Baumer Quartet. You can catch their Masters of the Medium concert at the Modern Art Museum of Fort Worth.
On Sunday, the British Emporium hosts their 8th Annual Doctor Who Day Fan Event. Set your coordinates for the Grapevine shop for a costume contest, video screenings, and lots more fun.
Throughout the weekend, don't miss your last chance to see Bishop Arts Theatre Center's "The Champion." That's a new play about the life of music legend Nina Simone. It's sure to cast a spell on you.
Monday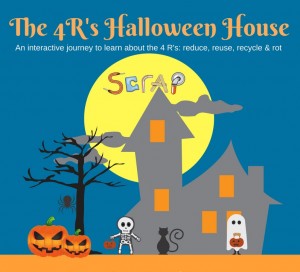 In Denton, the makerspace SCRAP Denton has put together a haunted house that teaches kids about recycling and reusing materials when creating artwork.
Stick around Denton for the discussion "Frankenstein: Adaptations & Inspirations in Popular Culture." Head to Willis Library to hear a panel of UNT faculty members discuss their thoughts about how the monster is portrayed in popular culture.
Tuesday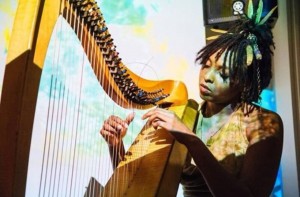 In Dallas, Kettle Art Gallery hosts a music performance by Jess Garland and a visual art installation by Pixel Lab and James Talambas. It's called "Future Worlds: Resurrecting Gaia" and is part of Aurora 2018 Expanded programming.
Liliana Porter is a contemporary artist who works in a variety of media, including photography, installation, theater, and public art. Catch her speaking tonight at the Modern Art Museum of Fort Worth.
For more on these and other events, explore the Art&Seek calendar.