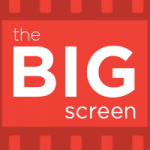 More than 60 films covering a range of environmental issues will screen in Dallas starting Friday. This week, we preview the festival with its artistic director. EARTHx Film is part of the larger EARTHx Expo event commemorating Earth Day.
Among the films that jumped off the schedule to us:
The Human Element – Photographer and environmentalist James Balog travels to spots already affected by climate change to tell the stories of people struggling with rising sea levels and hotter temperatures. (Friday at 7:30 p.m. and April 20 at 6:45 p.m.)
The Game Changers – You might remember director Louie Psihoyos from his Oscar-winning documentary "The Cove," which captured brutal dolphin fishing practices in Japan. This time around, he profiles world-class athletes who've gone vegan – making a choice that's both heart-healthy and Earth-friendly. (April 19 at 7:30 p.m.)
Rodents of Unusual Size – The battle against nutria is real. And if you've ever wanted to meet one, there will be one on a leash at the film's Texas Theatre screening. (Sunday at 3 p.m. and April 21 at 3 p.m.)
• Download this week's episode
Subscribe to The Big Screen on iTunes.