With so many happenings going on in the North Texas area, it's sometimes hard to decide what to do. Well, the Art&Seek calendar is here to help you suss through the bounty of options. Here are but a few events you might want to consider.
Wednesday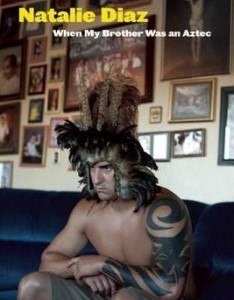 Poet Natalie Diaz heads to the Latino Cultural Center in Dallas for a reading from her celebrated book "When My Brother Was an Aztec." Presented by WordSpace.
Art&Seek Spotlight artist Catherine Turocy will present this week's Wednesday lecture at Fort Worth's Kimbell Art Museum. The dance historian will talk about Art in Context: Ballet, Body Language, and Casanova. 
Thursday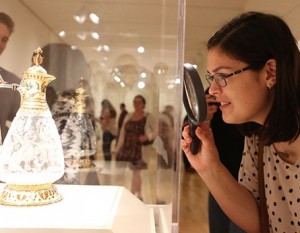 The three-day Islamic Art Festival: The Language of Exchange kicks off today at the Dallas Museum of Art. Learn more about the Islamic culture and examine its global influence on art.
Go the Hurst Public Library to check out a book and to check out the Bucket List Jazz band. Comprised of professional contemporary musicians, the group performs classic 1930s jazz.  Razzmatazz!
Friday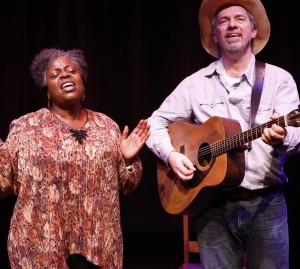 After having been performed in Paris and New York, the play "Texas in Paris" will make its local debut at the Eisemann Center in Richardson. The show, written by Dallas-based writer/historian Alan Govenar, tells the story of how music and faith can bring diverse people together.
The Texas Woman's University Department of Dance kicks off their DanceMakers Concert event. The three-day series features a showcase of diverse choreography from hip-hop, to ballet, folklórico, dance theatre, and contemporary dance. Performances take place at the Margo Jones Performance Hall on the Denton campus.
Saturday/Sunday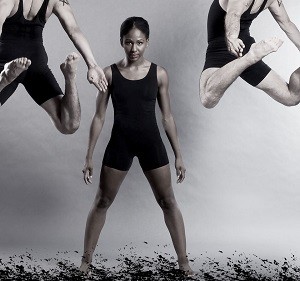 Bruce Wood Dance explores the concepts of grit, perseverance, compassion, and hope in their show 'Rise.' See it this Saturday at Moody Performance Hall in Dallas.
Also on Saturday Art&Seek Spotlight Artists Noel and Sara Viramontes of Fwblackhouse team up with the creatives at Artluck to throw the community art show, Cork & Husk. Head to the blackhouse to sample wines, tamales, and visual artwork.
On Sunday, Red River Songwriters Walt Wilkins, Susan Gibson, Drew Kennedy, Kelley Mickwee, Josh Grider and Brandy Zdan are performing at the Medical Center of Lewisville Grand Theater.
This is your last chance to catch Denton Community Theatre's take on the Shakespearian classic 'Richard III.' Their production features a large cast, real armor, and fabulous fight scenes.  See it at Campus Theatre.
Monday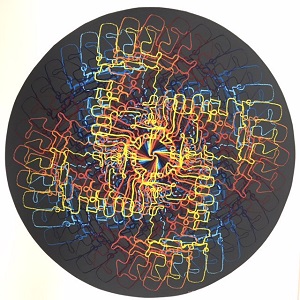 Tarrant County College Southeast Campus pays homage to Fort Worth Art Collectives Studio 4. The group is defunct, but it gave some of the city's well-known artists their first shows.
SMU's contemporary music ensemble SYZYGY performs Steve Reich's hypnotic composition 'Music for 18 Musicians.' It happens tonight at the Bob Hope Theatre in the Owen Arts Center on the SMU campus.
Tuesday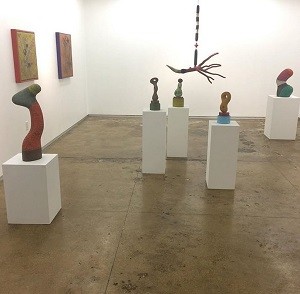 Artist Danville Chadbourne is known for crafting funky totems and wall sculptures made from organic material. Check them out at Artspace111 in Fort Worth.
Explore the story of The Dramastics, a fictitious punk rock band born in Dallas, through a short film and colorful dioramas by artist Nathan Carter. See the fantastical cornucopia of color, form, and gesture at the Nasher Sculpture Center through Jan. 28.
The acclaimed UNT One O'Clock Lab Band takes the stage at the Murchison Performing Arts Center in Denton tonight. Led by Alan Baylock, the group shares the stage with Christian McBride,  the most recorded and honored jazz bassist of his generation.
For more on these and other events, explore the Art&Seek calendar.