What's hotter than a firecracker? The arts scene in North Texas this week! Whether you're in the mood for theater, music, museums, or you're wanting to make plans for the 4th; there's plenty going on around town this week. Here are just a few events the Art&Seek team would love to share with you.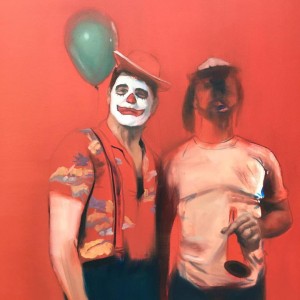 Wednesday
Fort Worth artist Jay Wilkinson's first solo exhibition, everyone poops, opens today at Fort Works Art in Fort Worth. The show features twenty original oil paintings that have been described by the artist as a series of "indirect portraits."
Historian Hayden Herrera heads to the Dallas Museum of Art to discuss her book "Frida: A Biography of Frida Kahlo." The program is part of the DMA's Arts & Letters Live series.
Thursday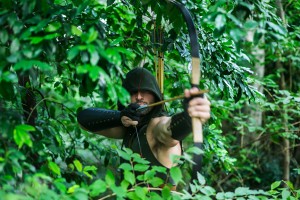 The prince of thieves heads to Dallas' Wyly Theatre tonight for the premiere of "Hood." This musical tells the renegade's true story through song and dance.
Grab the kids, a blanket and a picnic dinner and head to Keller Town Hall for Keller Summer Nights. Enjoy a concert on the front lawn by Plano's Party Machine and later, a screening of "Sandlot" on the back lawn.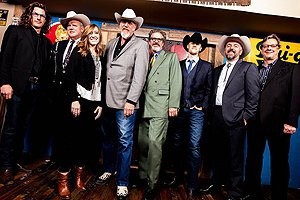 Friday
The Trinity Shakespeare Festival is almost over. Don't miss your shot to see their production of Richard III tonight at TCU's Landreth Auditorium.
The Grammy Award-winning country music group Asleep at the Wheel performs with Fort Worth Symphony Orchestra as part of the Concerts in the Garden series. See the "Kings of Texas Swing" at the Fort Worth Botanic Garden.
Saturday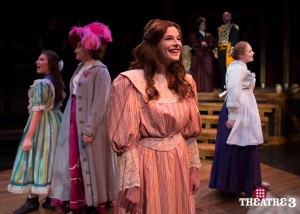 Singer-songwriter Ray Wylie Hubbard has been making Red Dirt Country music since before it even had its own genre. Enjoy his musical talent under the stars at Arlington's Levitt Pavilion.
Theatre Three presents "A Little Night Music," a show about cross-starred lovers. You can see Stephen Sondheim musical all weekend.
Sunday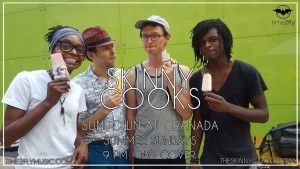 Art&Seek Spotlight Artist Brianne Sargent's jazz-funk band, Skinny Cooks, performs at Sundown at Granada in Dallas.
The 20th Anniversary Mimir Chamber Music Festival runs through July 7. Most of the festival events take place on the campus of TCU but this Sunday afternoon concert will be presented at the Kimbell Art Museum.
Monday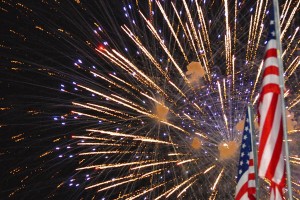 Attention Dead Heads: the Grateful Ball is tonight at Dallas' Granada Theater. Come pay tribute to Jerry Garcia and the music of the '70s.
See Art&Seek Spotlight Artist Randy Beckham light up the Dallas skyline one last time at the Continental Avenue Bridge. That's part of Dallas' Red, White and Boom fireworks show.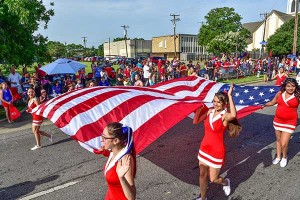 Tuesday
The City of Irving will begin their day-long Independence Day Celebration with a parade in the morning and close it out with evening fireworks at night with a whole lot of celebrating in between.
For more on these and other events explore the Art&Seek calendar where you can also find our guide to North Texas 4th of July fun and fireworks.