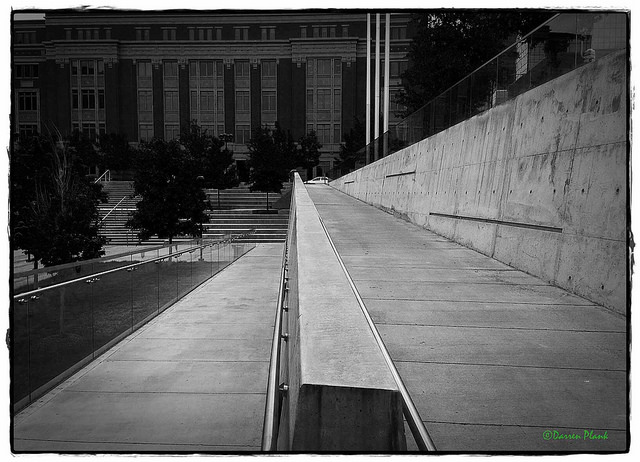 Congratulations to Darren Plank of Cathlamet, WA, the winner of the Flickr Photo of the Week contest. This is the second time Darren has grabbed the Flickr gold. His first win came back in June of 2015. He follows last week's winner, Thomas Kloock.
If you would like to participate in the Flickr Photo of the Week contest, all you need to do is upload your photo to our Flickr group page. It's fine to submit a photo you took earlier than the current week, but we are hoping that the contest will inspire you to go out and shoot something fantastic this week to share with Art&Seek users. If the picture you take involves a facet of the arts, even better. The contest week will run from Tuesday to Monday, and the Art&Seek staff will pick a winner on Friday afternoon. We'll notify the winner through FlickrMail (so be sure to check those inboxes) and ask you to fill out a short survey to tell us a little more about yourself and the photo you took. We'll post the winners' photo on Tuesday.
Title of photo: "TCC Up Down, Fort Worth, TX"
Equipment: IPhone
More about the photo: I initially took this picture as a reference photo.  At the time, I worked in downtown Fort Worth and I would scout around downtown looking for potential photo opportunities.  These daily wanders brought me to the northern edges of downtown where I came across the TCC campus on Belknap.
The architecture of the campus with its stark lines and long views caught my eye immediately.  The front of the campus abutting Belknap has a broad staircase granting access to the campus.  Accompanying the stairs is a long ramp that runs deep into the campus before turning back towards Belknap.  It was at this turn that I took the picture.
The banister in the center of the photo directs the eye towards the building across the street while the ramp simultaneously rises and falls to the sides.  The tension created by all this action occurring at the same time led me to take this pic.  Sadly, I never did return to take a proper picture of this with my camera.