Check out this week's picks. Do you hear a voice that speaks to you? Whether it is the voice of a people and their culture, an avant-garde artist, a civil rights activist, or the titillating voice of a rock 'n' roll singer, don't make any plans yet until you look ahead at the week with Art&Seek.
Wednesday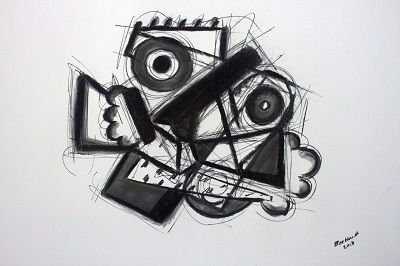 Explore African American history and culture at the Irving Arts Center with "A Place for all People."  The show is produced in collaboration with the National Museum of African American History and Culture and celebrates the opening of this newest Smithsonian museum on the National Mall in Washington, D.C.
At Dallas' Bath House and Cultural Center hear short stories and poetry about overcoming substance abuse at Giving Voice to Addiction and Recovery. This event is not intended for children.
Time's running out to see Johannes Boekhoudt solo exhibition, Black & White. You can see the contemporary artist's drawing at JM Gallery.
Thursday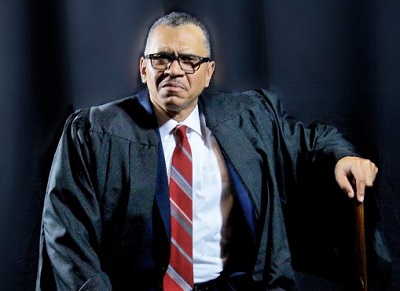 Jubilee Theatre in Fort Worth presents the story of a poor black boy from Maryland who becomes the first African-American named to the Supreme Court in the one-man play "Thurgood."
The 30th annual Materials: Hard + Soft International Contemporary Craft Competition & Exhibition happens at the Patterson-Appleton Art Center in Denton.
The Dallas Symphony Orchestra tackles the epic soundtrack to the film "2001: A Space Odyssey" at the Meyerson Symphony Center.
Friday
Garland artist Valton Tyler creates landscapes in his imagination, then draws or paints them. You can explore these worlds in a new exhibition at the Amon Carter Museum of American Art.
Amphibian Stage Productions presents an intimate portrait of mortality, memory, and redemption in the original play, "Northside Hallow." 
Pianist Richard Goode performs a recital of Bach and Chopin at the Kimbell Art Museum. See this master of the ivories while you can.
Saturday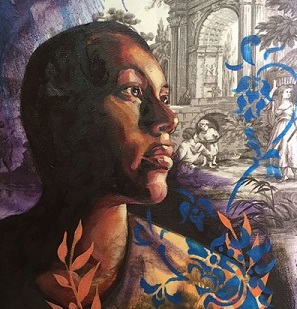 More than 25  artists compete in the 11th Annual 125-Mile Visual Arts Exhibition this Saturday at the Patterson-Appleton Art Center in Denton. See who takes the crown.
Also on Saturday, singer and actress Liz Mikel lends her voice to the 18-piece Texas Instruments Jazz Band as they celebrate Mardi Gras at the Community Unitarian Universalist Church in Plano.
Sunday
On Sunday, head to the Texas Theatre in Dallas for an Oscar watch party featuring themed drinks, sketch performances and much more.
If award shows aren't your thing, then maybe an evening of classical music is what you're looking for. Southwestern Adventist University presents "A Night at the Meyerson" at the Meyerson Symphony Center.
Monday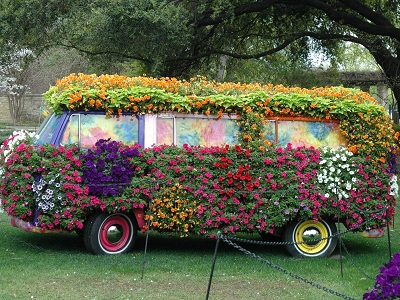 Memphis singer/songwriter Valerie June's voice percolates somewhere between Dolly Parton and Billie Holiday. She brings her timeless sound to Dallas' Granada Theater. Don't miss it.
FLOWER POWER has arrived! Check out Dallas Blooms, the Southwest's largest spring floral festival, at the Arboretum and Botanical Garden.
At the Irving Arts Center see the juried student art exhibition of runaway slave advertisements aggregated by the Texas Runaway Slave Project in the exhibition "Portraits of Freedom."
Tuesday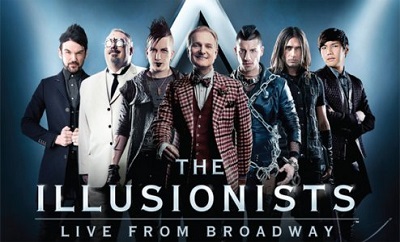 Fort Worth painter Vernon Fisher's exhibition at Talley Dunn Gallery has been extended. See the Art&Seek Spotlight Artist's latest work, which attempts to make sense of the world using references to pop culture, literature and so much more.
Dallas Summer Musicals presents "The Illusionists: Live from Broadway." This show features seven magicians attempting some of today's most sophisticated magic. See the trickerations at Music Hall at Fair Park.
For one night only The King returns. Head to the Majestic Theatre for "Elvis Lives" a multimedia and live musical journey into the life of Elvis Presley.
For more on these and other events explore the Art&Seek calendar.