It's only fitting Cry Havoc Theater Company would take on the subject of gun violence. The company's name comes from the famous line in Shakespeare's Julius Caesar: "Cry 'Havoc!' and let slip the dogs of war." Cry Havoc specializes in documentary or 'verbatim' theater. Each year, founder-director Mara Richards Bim picks teenage students from Dallas schools and guides them as they generate their own playscript. Then they stage it and perform it. The company's inaugural drama in 2015 was a work inspired by the S. E. Hinton classic YA novel of teens fighting teens, The Outsiders. Since then, Cry Havoc has received national attention for its self-generated shows about sex education, immigration and the 2016 ambush shooting of Dallas police officers. All the plays draw on interviews and research done by the students. As Richards Bim said, "Part of the reason I created Cry Havoc was so that teenagers would have a voice in the issues that affect their lives." In addition to numerous citations from the Dallas-Fort Worth Theater Critics Forum, Cry Havoc is the recipient of the 2018 National Community Impact Award from Theatre for Young Audiences/USA.
These are the actors who participated in Babel. Their ages and schools are from the time that Babel debuted in 2018.
---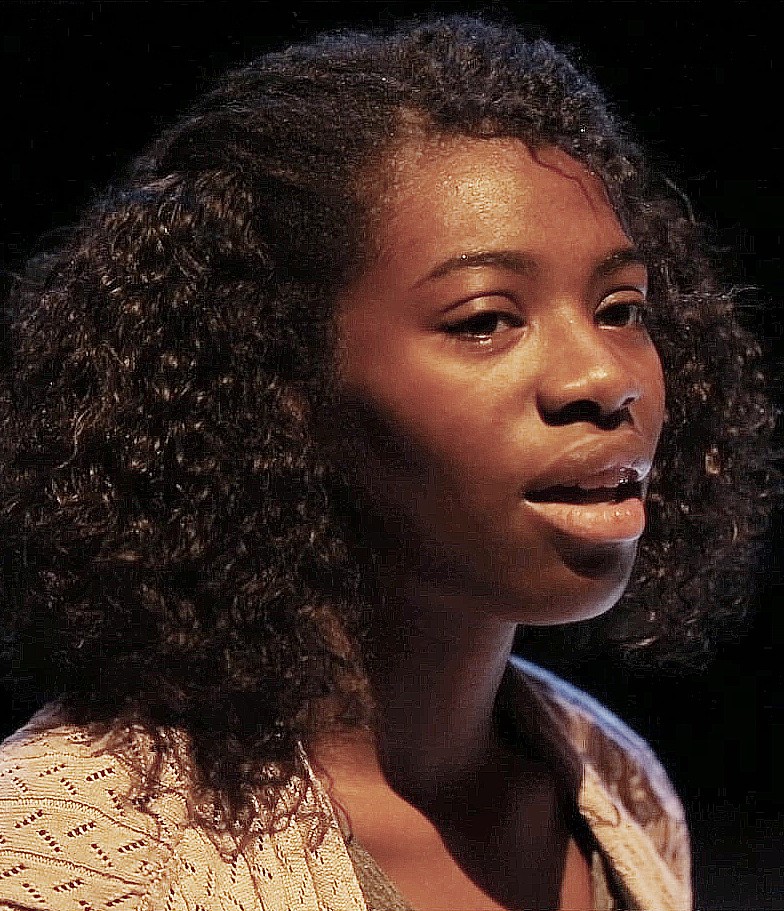 During the creation of Babel, Trinity was president of Skyline High School's Thespian Society in Dallas. She was also a member of the school's debate team. Trinity was an 18-year-old senior during the show's production. Today, she's a theater studies major at the University of Texas at Austin.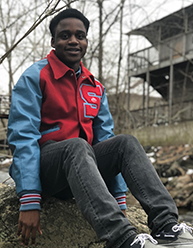 Sheldrick started acting just one year before Cry Havoc began developing Babel. In his first high school performance, he was the show's lead, portraying Nat Turner, the Black American slave who led a rebellion against his oppressors. Sheldrick was 18 years old during Babel's production. Today, he's pursuing a degree in education at Collin College.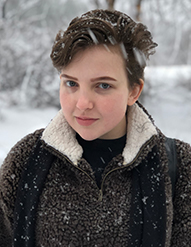 When Bandy signed up for theatre in the 8th grade, they thought it would be a fine way to fill out their schedule. They really wanted to join the debate team. But by the time they were working on Babel, the 17-year-old junior at W. T. White High School was the lead in their school's play and was eyeing a young playwright's award. Bandy's currently at Bennington College studying political science.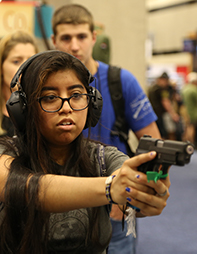 Regina began acting in the 6th grade and was an active member of W.T. White's theater program throughout high school. She was a fan of social and political-minded theater. She performed in Shots Fired, an earlier Cry Havoc show about a mass shooting — the show that inspired Babel. Today, Regina's an arts major working on her associate's degree at the Brookhaven Campus of Dallas College.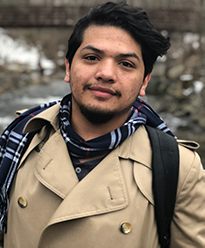 Fabian is now a 20-year-old sophomore theater student at Skidmore College in Saratoga Springs, New York. When Cry Havoc was producing Babel, he lived near Dallas and was a senior at Seagoville High School. Fabian was not a fan of guns: His father was killed in a shooting when he was a child.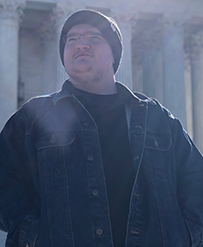 Growing up, Andrew was always a fan of movies and TV, and the idea of acting seemed like something fun he wanted to try. In his junior year, Andrew quit baseball and joined Seagoville High School's theater program. Babel was the 17-year-old's second show with Cry Havoc. Andrew graduated the same year as the premiere, and today, he works for UPS.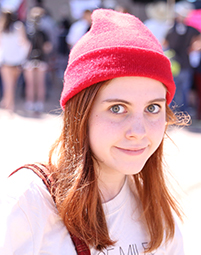 Cara started acting at age 6 during theater summer camps and was a 17-year-old theater senior at Booker T. Washington Arts Magnet High School during the creation of Babel. She acted with the company throughout high school. These days, Cara lives in Los Angeles and is studying theater at USC.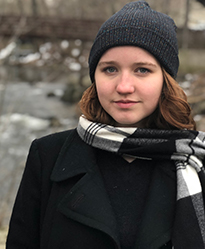 Angie knew she wanted to attend Booker T. Washington Arts Magnet High School since she was in the third grade. During the Babel project, she was a 16-year-old sophomore in theater there. Angie knew each time she acted she had an opportunity to change someone's perspective. Angie graduated in 2020 and should be headed to college at the California Institute of the Arts, but she'll be taking classes virtually.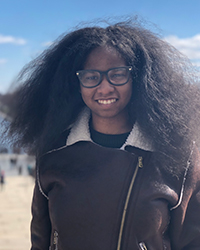 Jamayah lived in Duncanville and commuted to school in downtown Dallas to attend Booker T. Washington Arts Magnet High School. While producing Babel, she was a 16-year-old sophomore who hoped to write plays. Jamaya graduated in 2020 and is headed to college at Texas Wesleyan University. She's studying writing, but no longer performs.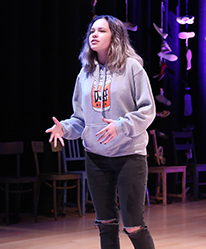 When working on Babel, Ashley was a junior at Booker T. Washington Arts Magnet. She studied theater at the school and joined the cast of Cry Havoc after the interview process. In 2020, Ashley graduated from high school and plans to study lighting design in college.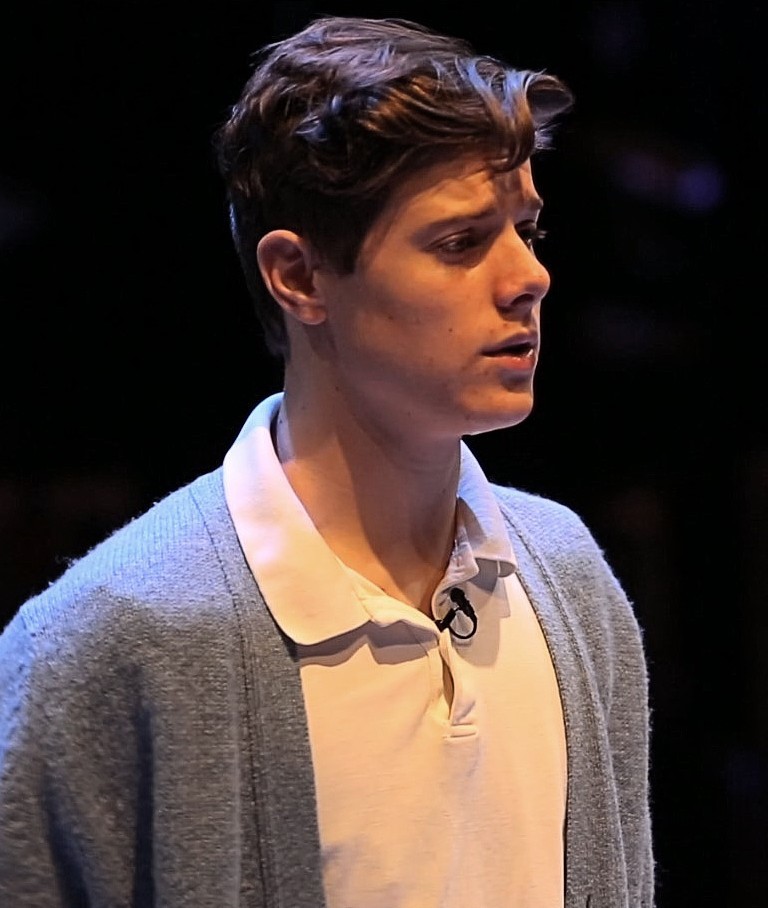 Since graduating from Booker T. Washington High School, Josh has continued to pursue acting. Recently, he starred in a TikTok/YouTube 'mockumentary' series called The Kings of Class. Josh was a 16-year-old sophomore when he stepped into the Babel cast; he's currently a freshman in theater performance on a full scholarship to SCAD, the Savannah College of Art and Design in Georgia.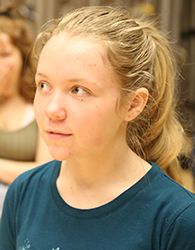 Arlington native Lillie was a 13-year-old drama student at Grand Prairie Fine Arts Academy while making Babel. Now 16, she's still a drama student there but is also a student journalist for Revolution Now magazine. She recently finished a student journalism program at the Dallas Morning News, and has just launched a reporting blog called The Young Correspondent. [/three_fourth_last]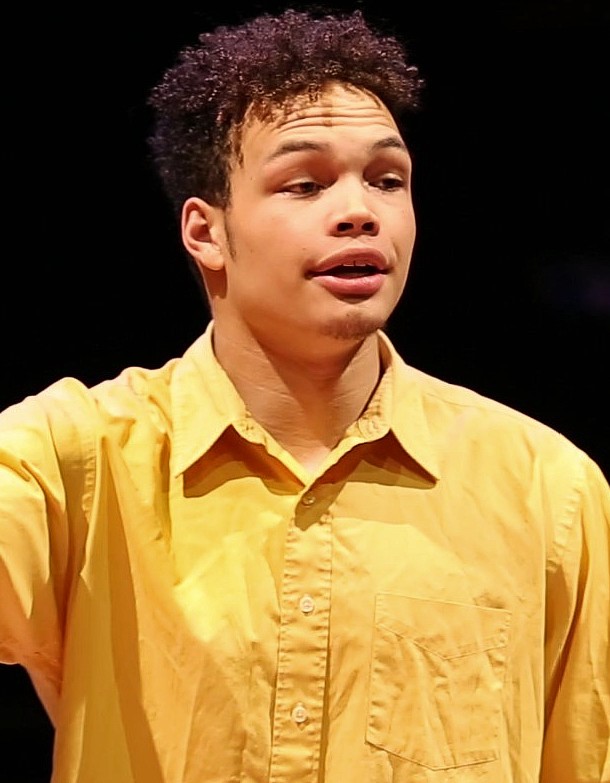 Jordan joined the cast of Babel later than most, but he had previously acted with Cry Havoc Theater Company in multiple performances, including Shots Fired. Since Babel's premiere, Jordan has graduated high school and acted in shows at the KD Conservatory.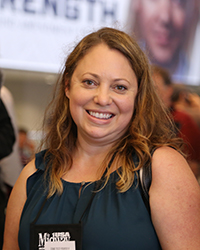 After getting her master's in performance studies at NYU and her master's in educational theater from the City College of New York, Mara Richards Bim turned to directing teens while she worked in education for Manhattan companies such as the celebrated New Victory Theater. A 2012 job offer from the Dallas Theater Center brought her back to Texas, where she started Cry Havoc. She's used the company to teach DISD students about 'self-created, collaborative' plays – including Shots Fired, Babel and Crossing the Line. In addition to an award from the Dallas-Fort Worth Theater Critics Forum for co-directing Crossing the Line, Mara received a special citation for her work creating "compelling verbatim drama."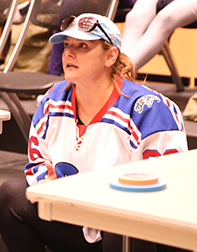 Lisa has been active in the North Texas theater community for more than 25 years. She was a directing intern at Theatre Three under the late executive director Jac Alder. Lisa began teaching in 2000, and has been part of the Dallas Theater Center's education program, winner of the National Arts and Humanities Youth Program Award. Lisa teaches at Booker T. Washington Arts Magnet School and is a Distinguished Teacher and a Master Mentor in DISD.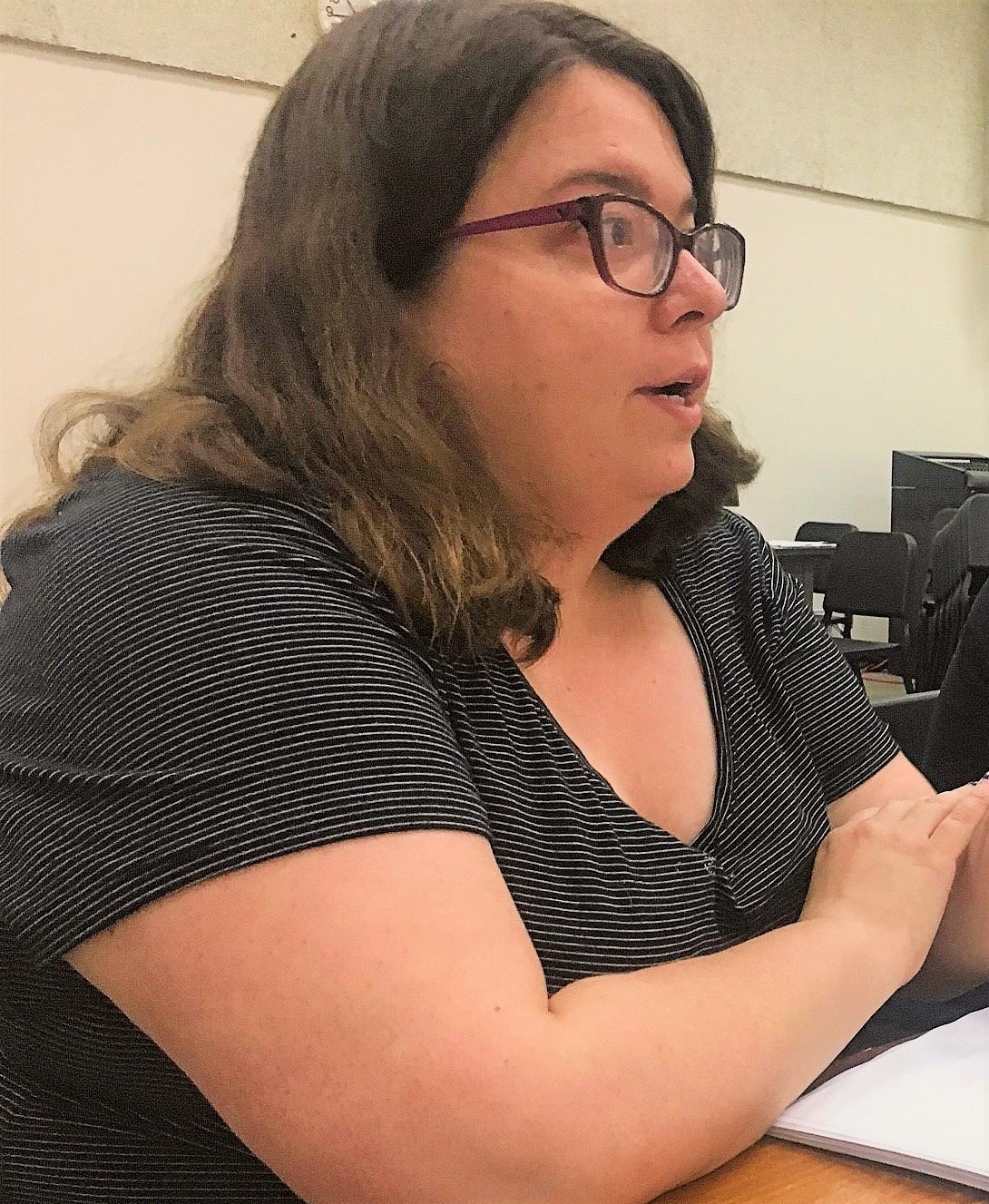 Shelby-Allison is currently a clinical assistant professor of drama at the University of Texas at Dallas, and is both a writer and director. In the Dallas area, she has worked with Dead White Zombies, the Dallas Theater Center, WaterTower Theatre, Shakespeare Dallas and Kitchen Dog Theater, in addition to Cry Havoc.  She has worked as a teaching artist and director with the Shakespeare Theatre of New Jersey and The Berkshire Theatre Group. She also interned with the famous Wooster Group and has written for TheatreJones, HowlRound and the Dallas Observer
---