After a 14 month hiatus, thanks to COVID, the men of the Turtle Creek Chorale are excited to be back performing again before a live audience. The all-male choir will perform its first in-person show since December 2019. The show, Holidays Interrupted, takes place on Sunday, June 27, at the outdoor bandshell at Fair Park.
It has been hard for the members of the all-male chorus to not get together and perform as a group during the pandemic.
Jeremy Wayne is the executive director for the Turtle Creek Chorale.
"It's been a real challenge for a lot of us because this organization was formed back in the '80s and then we went through the AIDS crisis together. That was kind of how we healed," said Wayne."
Holiday Interrupted. 8 p.m., June 27. 3809 Grand Avenue, Dallas.
Details
.
"We helped each other by getting together and singing. So not being able to do that during this pandemic has been pretty devastating. We couldn't really get together in any way, not just to sing, but no social gatherings or anything like that. So it's been pretty tough.
"Now coming back together. It's kind of like your family is back in town kind of feeling. You know, it's a relief. It's a comfort to everybody to be able to see each other even though we're distancing and masked. But at least we know we're together, and that that really helps."
All year long, the ensemble has been working with a COVID task force comprised of medical and arts professionals to ensure the health of both performers and audience members. The company feels pretty comfortable performing the socially distanced outdoor show. The stage at the Fair Park Bandshell is a good 30 to 4o yards away from the audience. Only fully vaccinated performers will be allowed to perform. That means close to 180 out of the 250 performers will be ready to take the stage.  As the performance date draws nearer they will again consult with the task force on the decision of whether to mask or unmask.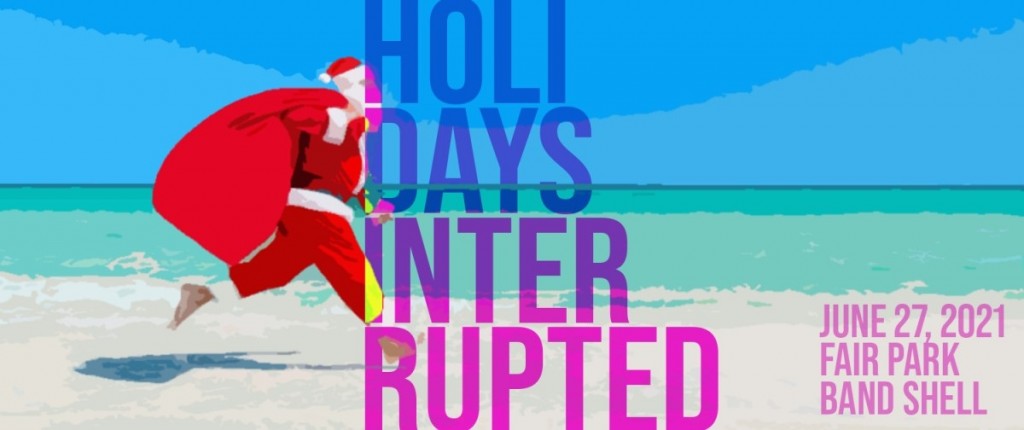 The whole chorale is excited to be back again. Wayne said that the chorale's artistic director Sean Baugh had commented that when the group was able to get together and perform again their first show was going to be their holiday concert.
"So we decided no better time to celebrate the holidays than in June, outdoors in Texas," said Wayne.
Over the ensemble's 40-year old history they had learned that their holiday show is their most popular and loved show, a real audience favorite. Their holiday shows have a big mix of everything from the sublime to the ridiculous from the traditional to the outrageous.
"People leave those concerts feeling uplifted and feeling the holiday spirit you know. I think looking at this concert in June, is something everyone is really going to to be able to leave and feel kind of a breath of fresh air. That, 'hey, we're starting to see some normalcy come back to our world."
That normalcy could come in the way of seeing Santa Claus and hearing Christmas carols at Fair Park in the middle of summer.
Got a tip? Email Gila Espinoza at [email protected]. You can follow her on Twitter @espinoza_kera.
Art&Seek is made possible through the generosity of our members. If you find this reporting valuable, consider making a tax-deductible gift today. Thank you.