This is the second year that Pegasus Film Festival will take place virtually. The annual film festival is run by students for students. Every year a team of selected area high schoolers is tasked with seeking film submissions, promoting, and producing the film festival.
Pegasus Film Festival. 7 p.m. Virtual.
Details.
It is sponsored by Pegasus Media Project (PMP). It was initially created to support student filmmakers from across Texas, giving them opportunities to be mentored by professionals and make important contacts in their field. Since Pegasus was founded, it has broadened that mission.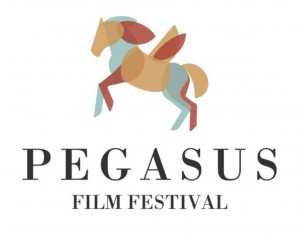 One advantage of going virtual is the call for work does not have to be restricted to a single geographic location. This year's submissions came from as far away as Iran, Romania, and Vietnam.
"I think that's just, like, really, really cool to have submissions [from] that far," said Daviah Harrison, who has been a part of PFF since she was a sophomore at Booker T. Washington for the Performing and Visual Arts. Now a graduating senior, she is director of the festival heading up the student leadership team.
Not only is the festival more international in scope but it also accepts submissions from students in all age groups.
"We really go by grades – as long as you're under 19. You can be even be a kindergartener," said Harrison. "I know last year we had a 5-year-old, I believe. They were on the Q&A and it was just so cute.  But yeah, you can be really young and submit. We don't judge based on how good your camera is or anything like that. It's all about how creative you are with what you have."
The pandemic did not stop the young filmmakers.
"I feel like they did a very good job making movies in COVID. Actually, I feel like people are having more creativity with COVID and its restrictions. It's amazing what restrictions can do for creatives. When we have restrictions or limitations we get a little more creative."
In the past, winners received scholarships and internships and had the opportunity to work as a festival team member.
This year, Pegasus Media Project has partnered with the national program Arts2Work and is developing the first-ever Apprenticeship Program for Media Producers and Video Editors in Texas. Instead of traditional unpaid internships, Apprenticeship offers paid, on-the-job training and creative project work with clients. Apprentices will be creating videos for community arts organizations to help them build back from COVID, engage new audiences, and celebrate the arts in Dallas.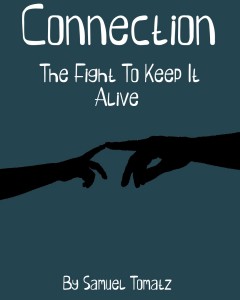 "We have all kinds of films," Harrison said. "There are narratives, documentaries, experimental films, and animations. And we have a micro movies category. Those movies are about 60 seconds long and are more like a Tik Toc-style movie. Oh, and you can expect to laugh too."
This year's judges panel includes Bart Weiss, Raquel Chapa, Rex Mcgee, Raoul Toressi, Patrick Bresnan, Ivete Lucas, Atheena Frizzel, Augustine Frizzel, and Marvin Robinson.
Winners will be announced at the film festival, streaming online this Saturday, May 22, at 7 p.m. Tickets are $6.
Got a tip? Email Gila Espinoza at [email protected]. You can follow her on Twitter @espinoza_kera.
Art&Seek is made possible through the generosity of our members. If you find this reporting valuable, consider making a tax-deductible gift today. Thank you.