It's Dallas Arts Month, and in addition to the all the arts and culture events happening around town right now, the city is also hosting its annual Creative Conversation.
Creative Conversation: Arts & Justice, April 26, 6:30 p.m.,
Details
First launched in 2013 to coincide with Dallas Arts Month, every year the city brings together a  panel of experts to take a deeper dive into issues relevant to Dallas' arts and culture scene.
Arts and Justice is the theme of this year's discussion. The panel will share insights from 2020 social issues that have impacted our nation.
"There's no doubt that the pandemic and social justice movement of 2020 have had a disproportionate impact on communities of color," said Jennifer Scripps, director of Dallas' Office of Cultural Affairs. "We've put together a diverse panel of community leaders that will discuss what creative proactive solutions look like for community building, healing, justice and an overall better quality of life."
The discussion will be moderated by Catherine Cuellar, Director of Communications and Outreach and Marketing for the City of Dallas.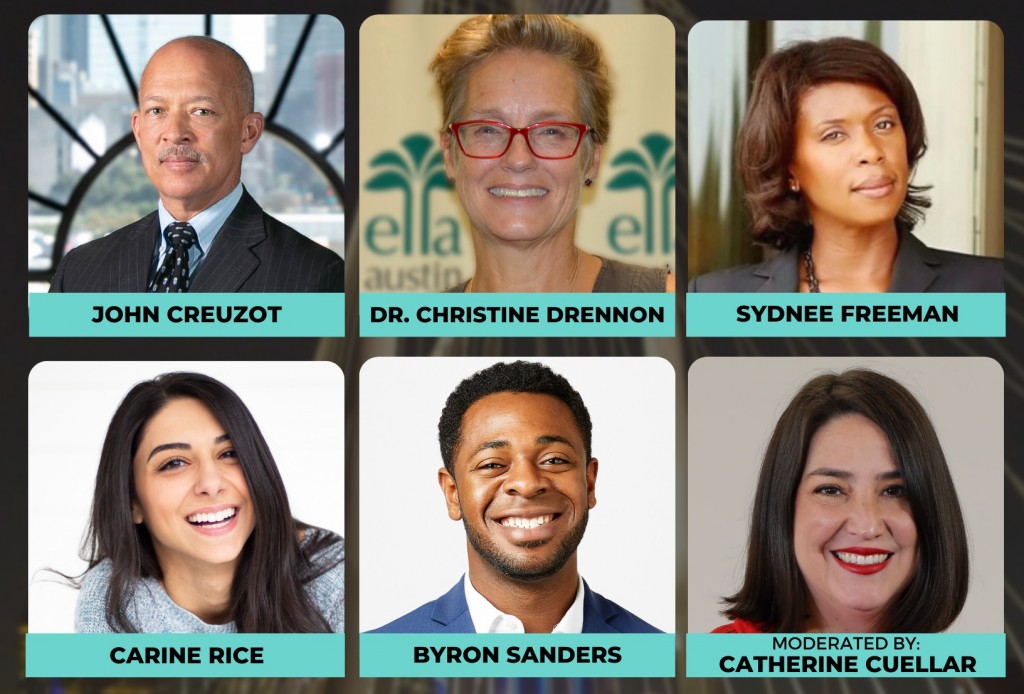 Panelists for the discussion:
John Creuzot – Dallas County Criminal District Attorney
Dr. Christine Drennon– Professor of Sociology and Anthropology at Trinity University
Sydnee Freeman– Director of Real Estate Development, Designing Justice + Designing Spaces
Carine Rice– Program Director for Junior Players
Byron Sanders– CEO of Big Thought
The discussion happens Monday, April 26 at 6:30 p.m. and is virtual via zoom. Participants need to RSVP in advance and can submit their questions during the conversation.
---
Got a tip? Email Therese Powell at [email protected]. You can follow her on Twitter @TheresePowell13
Art&Seek is made possible through the generosity of our members. If you find this reporting valuable, consider making a tax-deductible gift today. Thank you.