In the world of music performance, cellists like to think they stand out as a unique bunch, said Texas Cellos Artistic Director Joseph Kuipers. No surprise, he's a cellist himself.
"I jokingly say that cello is scientifically proven to be the world's most beautiful instrument and my friends always like give me a little elbow in the side because they know I'm just provoking them, " said Kuipers.
"But I actually think a lot of people would say it is the most beautiful because it sounds so similar to the human voice. You have the high range that sounds like a soprano singing. You have the middle range that's like a tenor or an alto. And then you have the low strings, which sounds like a deep bass. And in a cello choir, you get all of these overlapping ranges. I honestly have to say I think it's one of the most beautiful sounds in the world."
Kuiper has missed performing his own concerts. But he also misses participating in cello festivals. These are festivals that bring cellists, cello music, and audiences that really love to hear cello music together, and they usually culminate in huge cello choirs.
Kuiper also noticed his students, with their virtual rehearsals and cancelled performances of their own,  were struggling to stay connected with the joy of music-making.
So he founded a cello choir called The Texas Cellos, to bring them together in person, with masks and socially distanced of course.  It's open to anyone who is serious about cello playing. The choir has students from across the metroplex, ranging from middle school to young professionals.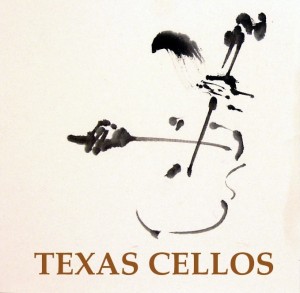 "It will grow and evolve well beyond this. The goal is to have professionals, colleagues, who might come in and work with them and be inspiring older presence, and do workshops."
Getting together to play as a choir is great but you need to have something to work forward to, said Kuiper.
"So we have a willing group of talent who was interested and dedicated. We need to have rehearsal space. We need to have great music. And then we need to have a date where we're going to show and play this great music for somebody. . . So I told them we were going to have a music festival."
About a year ago, Kuiper discovered The McKinney Cotton Mill. He thought it was large enough to have a safe live concert and found the old-industrial-feel venue had really beautiful acoustics.
The Texas Cello Choir will make its public debut at the [email protected] Music Festival this week, April 23 and 24, at the McKinney Cotton Mill.
There'll be four concerts over the two-day event. The first, on Friday, will feature Argentinian Nuevo Tango with music by Astor Piazzola with violinist Chee-Yun Kim, pianist Amy Yang, and cellist Joseph Kuipers. The festival then moves outdoors for an Americana/Western Swing concert by Fort Worth's Ginny Mac and her accordion.
On Saturday afternoon it will be The Texas Cellos choir's turn. The one-hour program will range from Handel, The Beatles, Leonard Cohen's "Hallelujah," to an arrangement of Ennio Morricone's The Good, the Bad, and the Ugly "Man with the Harmonica."
Here's a sneak peek of the [email protected] Music Festival. The Texas Cello choir rehearse Leonard Cohen's "Hallelujah."
The festival closes with a chamber music concert by the prestigious Miró String Quartet. Kuipers joins the quartet to play Schubert and Boccherini's cello quintets.
There'll be a food truck, sweets from Chocolate Secrets and La Tarte Tropézienne. Before the final concert, there'll be a mixology class so you can make your own cocktails then go and enjoy the concert.
"It'll be a truly multi-faceted experience in an acoustically, and visually stunning venue, and of course the sound of the cello, which is one of the most beautiful sounds in the world."
Tickets for [email protected] Music Festival range from $20-$110.
You can follow The Texas Cellos on Facebook, Instagram, Twitter, and YouTube.
Got a tip? Email Gila Espinoza at [email protected]. You can follow her on Twitter @espinoza_kera.
Art&Seek is made possible through the generosity of our members. If you find this reporting valuable, consider making a tax-deductible gift today. Thank you.