As freezing conditions and major power outages continue in North Texas, Theatre Three announced on Thursday it's opening its doors in Uptown Dallas. 
"Our friends and neighbors are suffering," the theater said in a press statement. "We want to help."
The theater will act as a warming station from noon to 6 p.m. today. It will continue to serve as a warming station on the weekend from 10 a.m. to 6 p.m.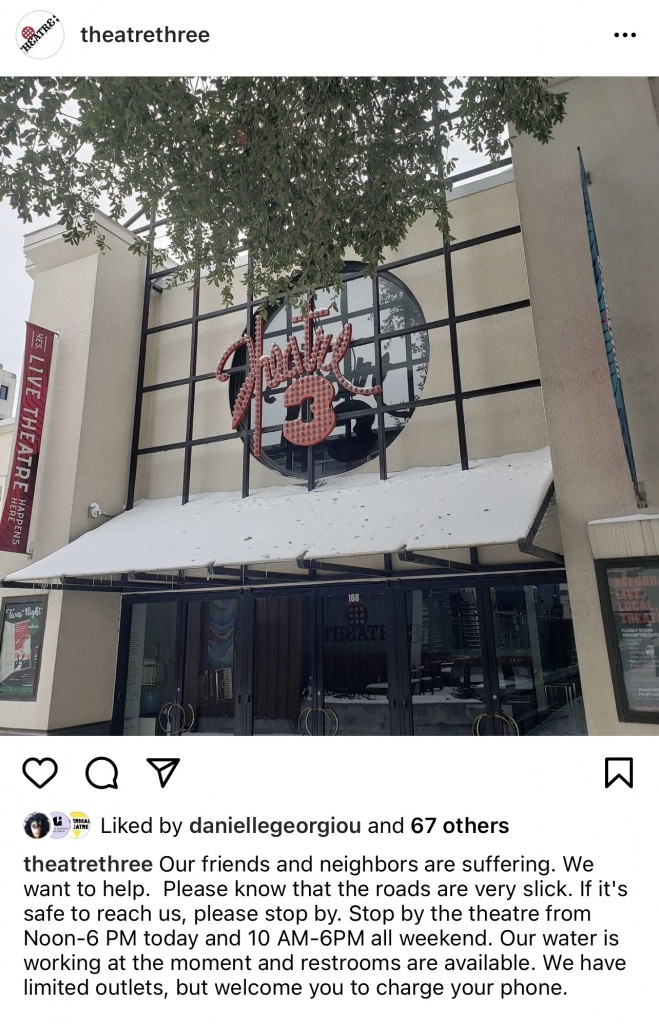 Its water and restrooms are working. The theater also stated it has limited electric outlets but welcomes visitors to charge their phones. 
The theater is taking COVID-19 protocols and asks visitors to wear a mask and social distance when inside the building.
Find the Theatre Three at 2800 Routh St., #168, Dallas, TX 75201.
---
Got a tip? Email Mia Estrada at [email protected]. You can follow her on Twitter @miaaestrada.
Art&Seek is made possible through the generosity of our members. If you find this reporting valuable, consider making a tax-deductible gift today. Thank you.