Dallas' Kitchen Dog Theater is partnering with SMU's Division of Theater to participate in the nationwide reading of #Enough: Plays to End Gun Violence.
#Enough: Plays to End Gun Violence. 7 pm. Dec. 14. Virtual.
Details
.
#Enough is a year-long project created to contribute to the national conversation about stopping gun violence. It hopes to inspire young leaders and to promote playwriting as a means for social change.


It's an uncomfortable conversation to have, said Tina Parker, co-artistic director for Kitchen Dog Theater, the only theater company in Dallas participating in the project.
"It's like, if you don't talk about it, will you? That's what this process is like, you know? Yeah, it's uncomfortable, but we need to talk about what can we do. What can we do better so the kids can focus on school and not have to think about 'Will I be shot today?'"
Listen to the podcast "Gun Play." Art&Seek was there when the student actors of Cry Havoc Theater Company set out to create an original stage play about gun violence. Reporters Hady Mawajdeh and Jerome Weeks followed their journey.
#Enough put out the call for 10-minute play submissions from middle and high school students. They received 184 submissions from 23 states and three countries. The seven winning plays were selected by a panel of award-winning and nationally known playwrights and screenwriters.
The winning plays will be part of the nationwide reading on Monday, December 14th,  the 8th anniversary of the Sandy Hook shootings.
#Enough is meant to be a youth-driven initiative. Although no student-playwrights from Texas advanced in the competition, students from SMU's Division of Theater will stage-manage and perform the plays via Zoom. Parker, who is producing the production, said the undergrad students are very excited about participating in the readings.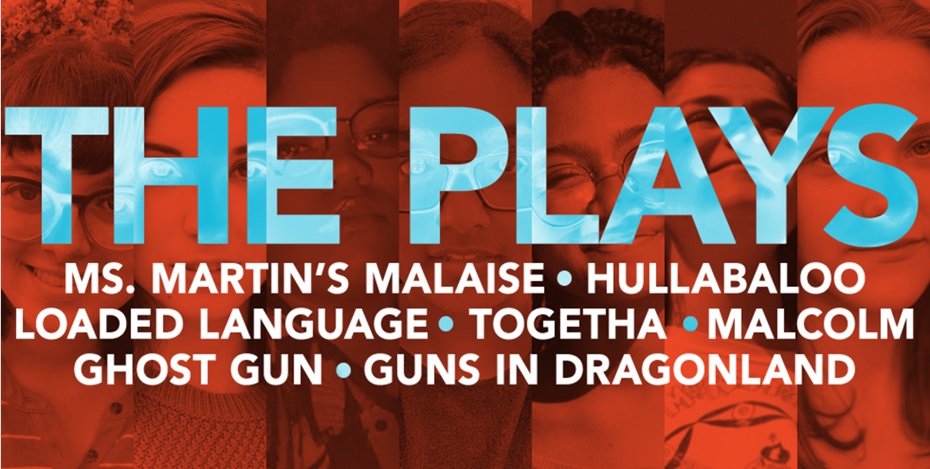 As for the plays she said "All seven plays are amazing and out of the box. They tackle the issue of gun violence through different lenses and not just anxiety about school shootings but police shootings, community violence, and race and gun culture in America. I read a lot of plays and I think there are some real playwrights in this mix."
After the performance, there will be a brief discussion with the student actors and student activists.
Tickets for the one-night streaming performance are $5-$10. Fifty percent of the proceeds will go to the North Texas Branch of Moms Demand Action.
Got a tip? Email Gila Espinoza at [email protected]. You can follow her on Twitter @espinoza_kera.
Art&Seek is made possible through the generosity of our members. If you find this reporting valuable, consider making a tax-deductible gift today. Thank you.