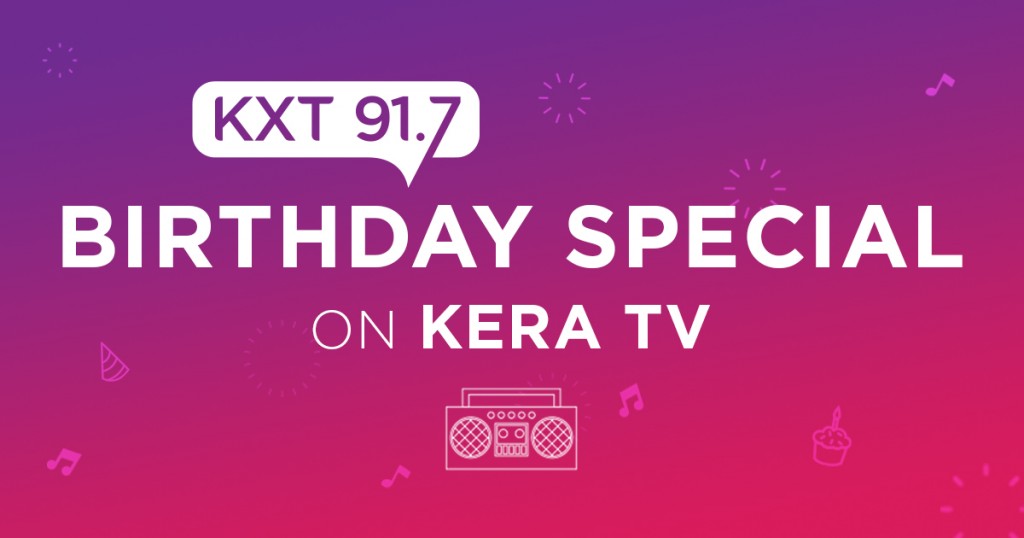 Break out the party hats and the noisemakers, KXT is turning 11!
To celebrate, our beloved sister radio station is trying something different: They're going on TV!
That's right. KXT is having a Birthday Special on KERA TV. The host, KXT DJ Paul Slavens, will revisit memorable Live Sessions from the past 11 years and take viewers through the evolution of the sessions and the station. While they watch, viewers  — if they wish — can have ice cream and cake at home.
The special includes performances from Marren Morris, Ben Folds, Rachel Yamagata, Yola, Maggie Rogers, Houndmouth, Hurray for the Riff Raff and more!
Watch KXT's Birthday Special on KERA TV, digital channel 13.1, on Monday, November 9 at 8pm — or stream the episode on KXT's website or Facebook page starting the night of the broadcast!
---
Got a tip? Email Therese Powell at [email protected] You can follow her on Twitter @TheresePowell13
Art&Seek is made possible through the generosity of our members. If you find this reporting valuable, consider making a tax-deductible gift today. Thank you