It's been a long seven months for Stomping Ground Comedy. The troupe hasn't had a live show since they closed their doors last spring.
But that's about to change.
The group's long-awaited return to live comedy shows happens Saturday, Oct. 31 with Lights Out! — a socially-distanced spooky comedy show and Halloween experience.
"It's not just a comedy show but an event that's in a spooky and fun environment," said Lindsay Goldapp of Stomping Ground Comedy. "The show is going to be a mix of things. We're doing a little bit of horror, anthology radio show type comedy inspired by the audience suggestions."
Prior to the start of each show there's also something called "The Bat," — an improvised performance inspired by the audiences' greatest fears, performed completely in the dark.
Along with the show, guests can also enjoy a pop up fall market featuring local vendors.
Lights Out will be performed outdoors at Stomping Grounds Comedy Theater and to ensure for proper social-distancing, tables will be spaced out. Masks are required for everyone when you're not at your table.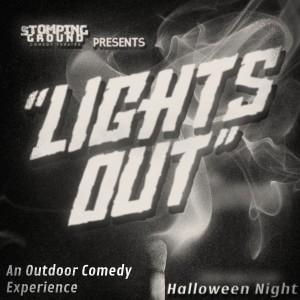 Guests are are encouraged to get a spooky and come in costume.
"We're going to try to make it a really special experience because we know Halloween is a little bit different this year, so we want our audience to have fun." Said Goldapp. "And if this is their first night out, then we want to make it one to remember."
Stomping Ground Comedy is offering two shows on Halloween; one show at 8 p.m. and the other at 10 p.m. Both shows are BYOB.
---
Got a tip? Email Therese Powell at [email protected] You can follow her on Twitter @TheresePowell13
Art&Seek is made possible through the generosity of our members. If you find this reporting valuable, consider making a tax-deductible gift today. Thank you