Theatre Wesleyan is putting on a show. But not just any show. During these times of social distancing the theater crew at Texas Wesleyan decided retro was the way to go with Vintage Hitchcock: A Live Radio Play.
The show brings the classic films of early Hitchcock to life in the style of a 1940s radio broadcast– complete with sound effects and vintage commercials.
To make it even more old school, the production is being presented as a drive-in. Patrons pull into a parking lot and view the show from their car. 
They'll be able to listen via their car radio just like you would at an old-fashioned drive in.
"The show takes two of Hitchcock's earlier films–The Lodger and Sabotage–and it turns them into a double feature of sorts in the form of live radio play," said Jacob Sanchez, Theater Business Manager at Texas Wesleyan University. "Performing the show outdoors, drive-in style, ensures the safety of our faculty, staff, students and the audience."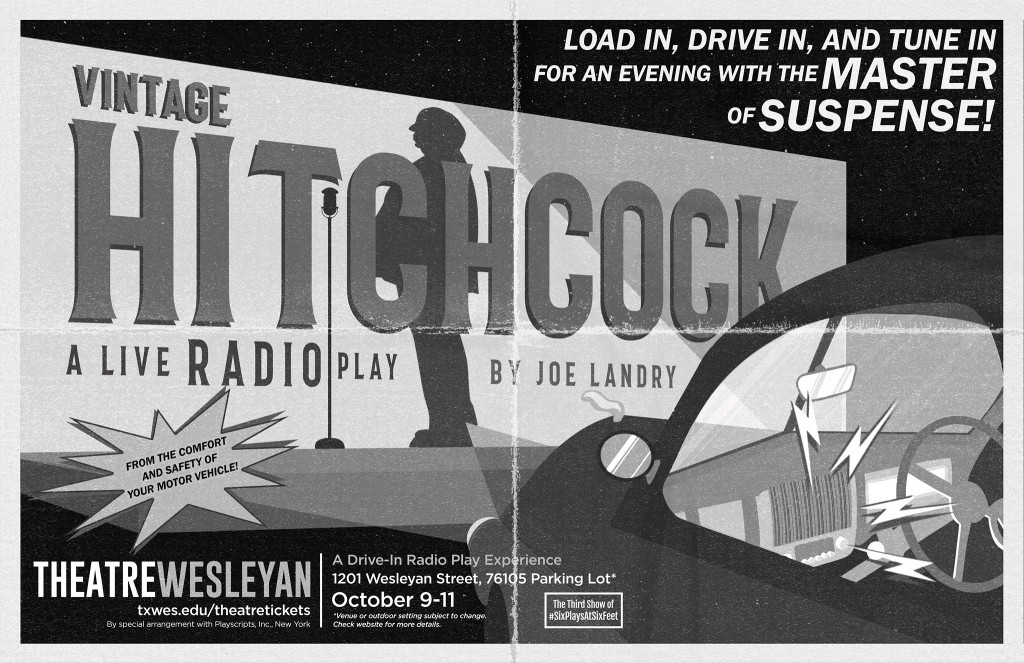 Sanchez says it was around mid-summer when Theatre Wesleyan starting delving into what would be possible to produce for the upcoming fall season. Radio plays were appealing because of the minimal staging involved and because both actors and the audience could be socially distanced.
"Vintage Hitchcock was something that stood out based on the seasonal fall slot we wanted to put it in. Also, it's a period piece we thought we should expose our actors to," Sanchez said. "It's a unique radio play style that involves a live theatrical performance."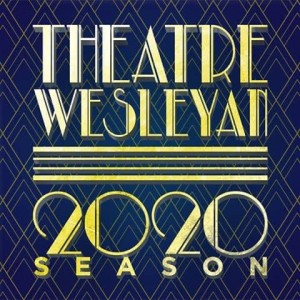 Upcoming productions for Theatre Wesleyan's Six Plays At Six Feet series will take place as in-person performances on the Texas Wesleyan campus. They will also be offered as virtual productions for those who prefer an option for social distancing.
Eurydice (Oct. 23-25) by MacArthur grant awardee Sarah Ruhl,  is an adaption of the Orpheus and Eurydice myth.
Gruesome Playground Injuries (Nov. 6-8) by Rajiv Joseph, the award-winning playwright and Pulitzer Prize finalist of Bengal Tiger at the Baghdad Zoo.
Portraits In Black (Nov. 20-22) A collection of monologues on Black life written by Gus Edwards that reflects the modern African American experience.
Sanchez says Theatre Wesleyan is still talking about potential options for the spring semester, but he's proud of what the group has been able to accomplish so far. He's also  happy to see that Texas Wesleyan isn't the only university to adapt their performing arts programs.
"It's great to see programs like ours and Theatre TCU, UNT and UT Arlington theater departments still doing their best to provide opportunities for the students who want to study this in a time where people would think that's a limited option. We've done our best to try and provide unique experiences for our students to be able to learn and grow."
---
Got a tip? Email Therese Powell at [email protected] You can follow her on Twitter @TheresePowell13
Art&Seek is made possible through the generosity of our members. If you find this reporting valuable, consider making a tax-deductible gift today. Thank you